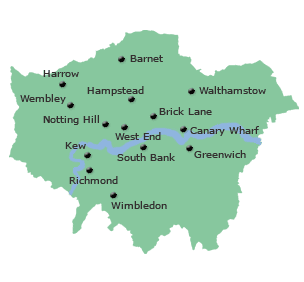 Sport
Written by Administrator
Friday, 11 October 2013 10:33
Former Formula 1kca/ak reserve driver Maria de Villota, 33, was found dead in a hotel room in Seville on Friday morning, the president of the Spanish Automobile Federation, Carlos Garcia, has confirmed.
"I have just found out. It is a very hard to take. There is no explanation for what has happened," he told Spanish National Radio.
"She was a great person and an example for everyone."
Written by Administrator
Monday, 30 September 2013 17:34
The possible move of the 2022 World Cup in Qatar from the summer to winter was a "mess" of FIFA's own making, British Sports Minister Hugh Robertson said Monday.
In comments to Britain's Press Association, Robertson added that he saw no other option than moving the tournament to the winter to escape the stifling heat of Qatar in the summer.
"I don't think anybody in the world of football thinks a World Cup in Qatar in the summer is a sensible or deliverable option," Robertson told PA.
"To that extent, this is a mess of FIFA's own making.
"I don't blame the Qataris at all - they wanted the World Cup and every country is entitled to have that ambition and they entered the bidding competition in the way suggested by FIFA. I entirely blame FIFA."
Qatar was awarded the right to host the 2022 tournament in 2010, but FIFA, UEFA and footballers' union FIFPro have since called for it to be moved to a different time of year.
However, proposals to change the date of the tournament have met with opposition from leading European clubs, who are concerned about disruption to their traditional calendars.
"I also don't see that moving this (to winter) should be allowed to disrupt the years either side of the event," said Robertson, who was part of the delegation for England's failed bid for the 2018 World Cup in 2010.
Written by Administrator
Tuesday, 24 September 2013 20:24
Sunderland chief executive Margaret Byrne said on Tuesday that the club sacked manager Paolo Di Canio in order to avoid becoming "cut adrift" at the foot of the Premier League.
The 45-year-old Italian was fired on Sunday after Sunderland drew one and lost four of their opening five league games, culminating in a 3-0 defeat at West Bromwich Albion.
Reports in the British media suggest Sunderland's players were unhappy with the outspoken Di Canio's methods, but Byrne said he was removed purely to improve the club's chances of staying up.
Writing in the match-day programme ahead of Tuesday's League Cup third-round tie with Peterborough United, she said: "Whilst the focus is on tonight's game, I know how disappointed each and every supporter was after Saturday's result at West Brom. Everyone at the club felt the same disappointment.
"After Paolo saved us from relegation last season, we gave him an opportunity to take the club forward this season.
"When it became obvious it wasn't working, we had to take the decision to part company with him. We felt it was better to do this now as we ran the risk of being cut adrift at the bottom of the Barclays Premier League.
Written by Administrator
Tuesday, 24 September 2013 20:08
Paris Saint-Germain on Tuesday announced that Zlatan Ibrahimovic has extended his contract, tying him to the club until 2016.
The Swede, whose existing deal was due to expire in the summer of 2015, is now set to stay at the Parc des Princes until near his 35th birthday.
"I don't see a more ambitious club in Europe than Paris Saint-Germain," the former Ajax, Juventus, Inter Milan, Barcelona and AC Milan striker said in a statement released by PSG.
"My wish is that Paris Saint-Germain is my last big Club."
Written by Administrator
Saturday, 21 September 2013 20:07
Premier League leaders Liverpool crashed to their first defeat of the season at home to Southampton on Saturday, while Everton enjoyed a stirring 3-2 win at West Ham United.
Liverpool were without injured playmaker Philippe Coutinho, sidelined by a shoulder problem, but they came close to taking the lead in the first half at Anfield when visiting goalkeeper Artur Boruc produced a full-stretch save to keep out a Steven Gerrard free-kick.
Daniel Sturridge then had a penalty appeal turned down after tangling with Dejan Lovren, and it was Lovren who broke the deadlock in the 53rd minute with a back-post header from a left-wing corner.
Only a fine triple save from Simon Mignolet prevented Southampton from adding to their lead, but Lovren's goal proved enough to inflict a first league defeat on Liverpool since a 3-1 loss to the same side last March.
Liverpool will lose their grip on first place if Chelsea win at home to Fulham later on Saturday, while Everton now trail their city rivals by only a point after Romelu Lukaku scored on his debut to settle a thrilling game at Upton Park and help preserve the last unbeaten record in the division.
West Ham twice took the lead, via a deflected shot from Ravel Morrison and a Mark Noble penalty, only for Leighton Baines to level on each occasion with a pair of sensational free-kicks from 25 yards.
Noble was then sent off for a rash foul on Ross Barkley before Lukaku bravely headed home an 85th-minute winner in his first game since signing on loan from Chelsea.
Written by Administrator
Friday, 06 September 2013 10:37
England resume their World Cup qualifying campaign at home to Moldova on Friday, the first of four games that will determine if they make it to Brazil in 2014.
Although they trail Group H leaders Montenegro by two points, qualification remains in England's hands as they have a game in hand.
After tackling Moldova, they face a testing trip to Ukraine on Tuesday before back-to-back home games against Montenegro and Poland in October.
Roy Hodgson's side were held to a 1-1 draw away to Montenegro in their last qualifying game in March -- a disappointing result, given their dominance of the first half in Podgorica -- and their subsequent friendly displays have been mixed.
They were held to a 1-1 draw by the Republic of Ireland in May and drew 2-2 with Brazil in the inaugural match at the revamped Maracana in Rio de Janeiro in June.
Their last outing, meanwhile, was a topsy-turvy home game with old rivals Scotland, who twice went in front, only to lose 3-2 after Southampton striker Rickie Lambert scored the winning goal moments after coming on for his England debut.
In their last 10 matches, England have only kept clean sheets against Group H whipping boys San Marino, and although they crushed Moldova 5-0 in last September's reverse fixture, the eastern European side have improved significantly since then.
Montenegro needed a 78th-minute goal from Mirko Vucinic to overcome Moldova in March, while Ion Caras's side only lost 2-1 to Ukraine before holding Poland to a creditable 1-1 draw in Chisinau in June.
England manager Hodgson says he will not take Moldova lightly, although he is confident that his players' thoughts are not already turning towards the showdown with third-place Ukraine in Kiev next week.
Written by Administrator
Monday, 19 August 2013 16:28
Lewis greets but starts Baltimore
Playoffs: Washington quarterback is injured and the Seahawks back from 14-0 to 14-24 at home the Redskins. The linebacker took leave of his audience leading the defense of the Ravens to the success of Indianapolis, now there is the challenge to Denver Seattle can place a comeback in Washington, going from 14-0, while Baltimore gets rid of Indianapolis.
Washington-Seattle 14-24
The challenge between the two rookie luxury, Robert Griffin III and Russell Wilson, rewards the quarterback in Seattle. Washington in the best way possible, is the goal in its first two drives, but then slows down due to the recurrence of the knee injury of RG3. Mike Shanahan decides to leave the field in a Griffin clearly in poor condition and the attack of the Redskins lost the key to the problem. Seattle takes over the reins of the match and with the races of Marshawn Lynch manages to overturn the result. Next 14-0 after two splendid drive embroidered by Robert Griffin III Washington becomes predictable in attack and Wilson back below the Seahawks producing 13 points in the second quarter. The recovery is the prerogative of all guests because Griffin is a tremendous effort, but grits his teeth and remains in the field. Seattle passes to lead with the goal of Lynch (20 runs for 132 yards and a TD) to 7'08" from the end.
Written by Administrator
Thursday, 15 August 2013 17:13
Real Madrid has the very big coconut from the tree: Gareth Bale from Tottenham to come, go for it more than 100 million Euros and a player from Madrid to London. But how real can afford that?
Gareth Bale is for sale and for a total of 120 million Euros. In recent years, the fans of Tottenham Hotspur bristled every time vehemently against advances to their superstar, with the above slogan – just a "not" they added another. Now the Welshman is probably to Real Madrid.  Madrid paid about 100 million to Tottenham, added the player Alvaro Morata comes as a dowry worth about 20 million. Whether one takes the pure cash flow of 100 million or more with Morata into expecting Balestier transfer is far more valuable than the most expensive in any case: 2009 was 96 million Euros for Cristiano Ronaldo from Manchester United to Real. The Merengues take more than ten years the best-known and most expensive players in the world, David Beckham and Zinedine Zidane, Ronaldo and Luis Figo to Cristiano Ronaldo and Gareth Bale just now.
Written by Administrator
Friday, 02 August 2013 07:57
Dortmund play against Bayern Munich at the German Supercup and the endless loop of Proverbs puts into motion again. "Play with a high priority," "we know that we can beat Bayern", "Duel at eye level" – it is this very subtle type of muscle game, which they in Dortmund now dominate and cultivate before each duel with Bayern. Where such verbal set pieces, mostly set by BVB CEO Hans-Joachim Watzke in the world, before the meeting on Saturday evening (20.30 clocks ZDF) cover the real question: How much Borussia Dortmund is really in this season?
The Supercup could it a first, albeit very preliminary answer to give. The game in Dortmund is sandwiched between all the Audi, telecom and Uli Hoeness cups, those pseudo tournaments that allow the major sponsors of German football during the summer break. Among all these balmy kicks almost goes under, that the game on Saturday is the only relevant sporting showdown before the season started. In Dortmund, it's on the evening especially about prestige, but it is more than a careful palpation.
Written by Administrator
Thursday, 01 August 2013 16:05
The decision to Sebastian Vettel's new partner probably falls between Kimi Raikkonen and Daniel Ricciardo. Red Bull team boss Christian Horner suggested this to the Hungarian Grand Prix. In Budapest, Vettel, meanwhile, laid out tough times. And we can feel the race will be spectacular when we watch it.Kimi Raikkonen and Daniel Ricciardo? This would Ricciardo's Toro Rosso team-mate Jean-Eric Vergne as Vettel partner from next season out of the race. Horner also assured at the Hungaroring, the three-time Formula 1 champion Vettel would not try to influence the decision. After the summer break should be posted in Spa and Monza, who will succeed Mark Webber. The Australian changes after the season to Porsche. His first victory in Budapest on Sunday, drove his Red Bull during the first free practice session in the meantime 1:22,723 minutes at the Hungaroring and was more than two-tenths faster than his team mate Mark Webber (Australia / 1:22,982) . Behind the World Cup third Kimi Raikkonen (Finland / 1:23,010) finished second overall in the Lotus before Fernando Alonso (Ferrari / 1:23,099) from Spain a.
<< Start < Prev 11 12 13

14

15 16 17 18 19 20 Next > End >>


Page 14 of 23