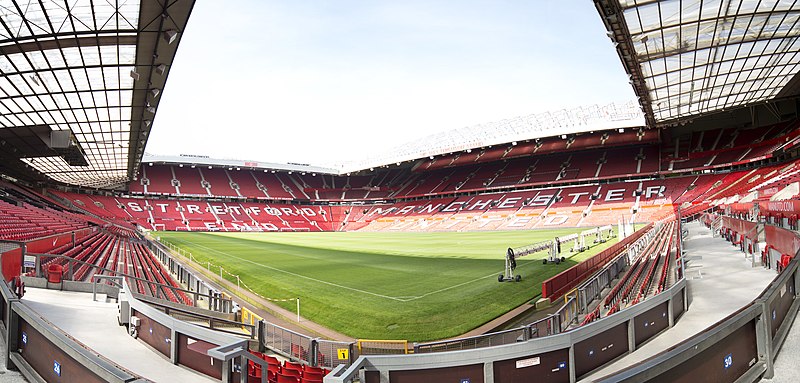 According to sources from Sky News, Sheikh Jassim bin Hamad has submitted a new and improved bid for Manchester United, ahead of the deadline for second bids. The chairman of Qatar
Islamic Bank (QIB) made a second bid for the Premier League club, after his representatives visited Old Trafford last week.
It was previously reported that Sheikh Jassim would not pay over the odds for the club, which the current owners, the Glazer family, are believed to have valued at £6bn. However, his position is believed to have softened after a Qatari delegation visited the stadium in recent days and held talks that lasted for 10 hours.
As many as seven other bids could be made before today's deadline for second offers, according to sources from Sky News. One of the bidders expected to make a second offer for the club is British billionaire Sir Jim Ratcliffe, through his chemical firm INEOS. The delegation from INEOS spent six hours attending meetings and touring the club's Old Trafford stadium and its Carrington training ground.
The Glazer family also have the option of a minority deal in which they could keep control of Manchester United. However, Sheikh Jassim has reportedly increased his bid and is now considered a serious contender in the bidding war for the club.
In an interview with the Wall Street Journal, Sheikh Jassim spoke about the difficulty of deciding the price of an asset such as Manchester United. He likened it to the price of a painting or a house, which is not related to how much it cost to build or how much it cost to paint.
He emphasized the importance of not paying "stupid prices" for assets, as this could lead to regret later on. It remains to be seen whether Sheikh Jassim's new bid will be accepted by the Glazer family, or whether another bidder will emerge as the new owner of Manchester United.
The sale of Manchester United has been a long-running saga, with the Glazer family facing criticism from fans for their ownership of the club. The potential sale to a new owner has been met with mixed reactions, with some fans hopeful that a new owner could bring fresh investment and a renewed focus on on-field success, while others are concerned about the potential impact on the club's identity and culture. Photo by Steve Collis from Melbourne, Australia, Wikimedia commons.