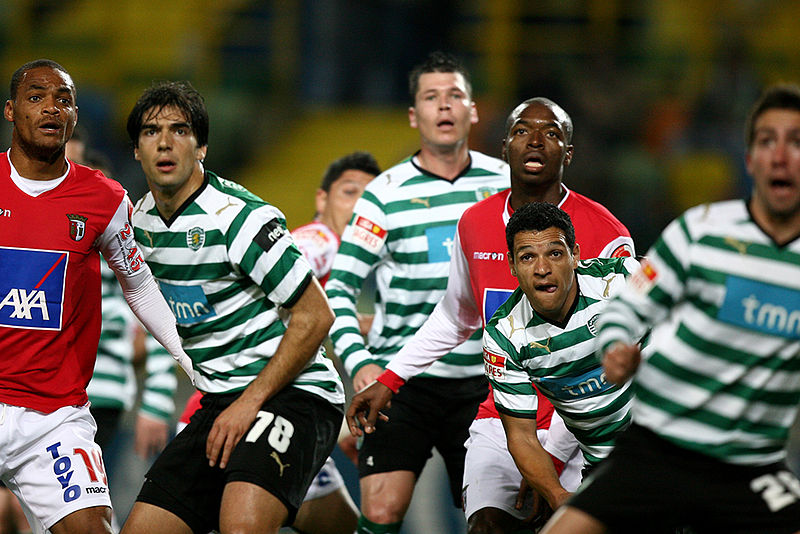 Sporting CP, the Portuguese football team that recently defeated Arsenal in the Europa League, celebrated their victory with a night of revelry in one of London's popular nightclubs. The players
partied all night long at the swanky Reign nightclub in Piccadilly Circus, popping bottles of champagne that cost up to £35,000.
Sporting's penalty shootout victory over Arsenal was a remarkable feat, considering that the Portuguese side had already beaten Tottenham in the group stages of this season's Champions League. The team held their nerve to convert all five of their spot-kicks, and veteran goalkeeper Adan saved Gabriel Martinelli's penalty to secure their win. Nuno Santos dispatched the winner from 12 yards, and the team headed to the nightclub to celebrate their memorable upset in style.
Ruben Amorim's impressive outfit is one of the best footballing sides to have visited the Emirates Stadium this season. The team is not back in action until after the international break when they host Santa Clara in the Primeira Liga on April 2. The small break in their schedule offers further explanation as to why the players opted to party in the swanky central London venue.
Sporting's celebratory antics followed a recent trend, as members of AC Milan's squad also headed to Cirque Le Soir nightclub in Carnaby last Wednesday night to celebrate their Champions League triumph over Tottenham before heading back to Italy. Olivier Giroud was among the Milan players who partied after the victory.
It is not known whether Sporting or AC Milan's players received permission from their managers to let their hair down after securing qualification for the Europa League and Champions League quarter-finals, respectively. Sporting will now meet Juventus for a place in the Europa League semi-finals, where they could potentially face Manchester United if Erik ten Hag's side are able to dispatch Sevilla.
The night of celebration at the Reign nightclub was a fitting way for Sporting to celebrate their remarkable victory over Arsenal. The Portuguese side proved that they are a formidable team that can take on some of Europe's biggest football clubs and come out on top. The team's performance was a testament to their resilience and determination, and their celebration at the London nightclub was a well-deserved reward for their hard work and dedication. Photo by José Goulão from Lisbon, Portugal, Wikimedia commons.