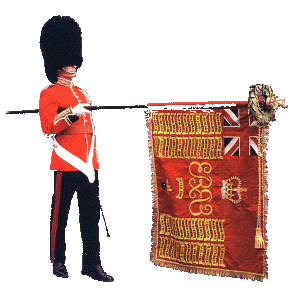 British Queen celebrates
Sport
New Sunderland manager Paolo Di Canio on Tuesday faced a barrage of questions about his support for fascism, after his appointment prompted a club director to quit and outrage among many fans.
The club in northeast England, a former industrial area built on coal mining, ship-building and heavy industry, also provoked the ire of one trade union, which has demanded that they remove its banner from their Stadium of Light ground.
Di Canio, facing the media for the first time since succeeding Martin O'Neill on Sunday, was repeatedly asked whether he was a fascist, in reference to a statement he made in 2005 when he said: "I am a fascist, not a racist".
The former Lazio, Celtic and West Ham United striker, who was also once banned for giving a raised-arm salute to hardcore fans of the Rome club, responded: "I don't have to answer that anymore.
"There was a very good statement from the club, very, very clear words that came from me. I don't want to talk anymore about politics. We're not in the Houses of Parliament. I'm not a political person.
"I only want to talk about football... In 45 years, I've never had a problem with anyone."
The news conference in Sunderland was not carried live by television channels amid the controversy unleashed by Di Canio's appointment in a predominantly working class area of Britain where left-wing political support has traditionally been strong.
World No. 1 Serena Williams rallied to defeat world No. 2 Maria Sharapova 4-6, 6-3, 6-0 on Saturday in the WTA Miami final, winning the event for a record sixth time to claim her 48th career tour title.
Williams, who had shared the all-time Miami women's title mark with Steffi Graf, won the last 10 games in adding to a trophy haul that included crowns in 2002, 2003, 2004, 2007 and 2008 and runner-up efforts in 1999 and 2009.
It was the 11th match victory in a row for Williams over Sharapova, coming in their first meeting as the top two players in the world rankings, and gave the 31-year-old American a 12-2 edge in their all-time rivalry.
Williams became only the fourth woman in the modern era to win the same event six times, joining Graf, Chris Evert and Martina Navratilova. Graf's husband, Andre Agassi, won the Miami men's title six times.
Williams, a 15-time Grand Slam singles champion, also became the oldest women's champion in Miami history, four months older than Evert when the legend won here in 1986 at 31 years and two months of age.
Sharapova suffered her fifth championship-match loss at Miami and still looks for her first Miami title after having been denied a 29th career WTA triumph.
Four-time Grand Slam title winner Sharapova had won 11 matches in a row without dropping a set since losing to Williams in a Doha semi-final.
Sharapova's only two victories over Williams came in 2004 in the Wimbledon final and the WTA Los Angeles final.