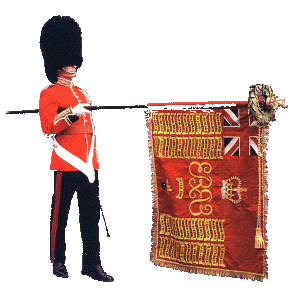 British Queen celebrates
Sport
Defending champion Novak Djokovic produced one of the best performances of his career Thursday as he destroyed fourth seed David Ferrer in straight sets to reach the Australian Open final.
The Serbian world number one was simply on a different level to the Spaniard, reeling off a staggering 6-2, 6-2, 6-1 victory in just 1hr 29min in front of a stunned Rod Laver Arena crowd.
Djokovic will now be considered the raging favourite to win his fourth Australian title in Sunday's decider against either Roger Federer or Andy Murray, who play their semi-final on Friday.
Djokovic was in irresistible form, breaking the hapless Ferrer's serve seven times and hitting 30 winners with just 16 unforced errors in an awesome display.
"I played incredible tennis and I felt very comfortable and very confident from the start," Djokovic said. "I wanted to be aggressive on the court but this is definitely one of the best performances I've ever had in my career."
The manner of Djokovic's mauling of Ferrer, set to become the new world number four after Rafael Nadal's injury absence, underlined the gulf between the 'Big Four' -- Djokovic, Federer, Murray and Nadal -- and the rest.
"David is experiencing the best time in his career in the last few years, he won 11 titles last year, but tonight I just played incredible," Djokovic said.
"I don't expect myself to play always this well, but I was free in my mind tonight and hopefully I can maintain that to the final."
It is Djokovic's fourth Australian Open final in six years and he is looking to become the first man in the Open era to win three consecutive Australian titles.
By reaching the semi-finals Djokovic is already guaranteed to hold on to the number one ranking when the new listing is released on Monday.
Manchester United manager Alex Ferguson has attempted to clear the air with supporters of Newcastle United after describing their side as "a wee (small) club in the north-east".
Ferguson made the remark during a spat with Newcastle coach Alan Pardew, who had suggested the United manager was fortunate to avoid punishment for arguing with match officials during a match between the teams at Old Trafford.
However, Ferguson has now attempted to clarify his comments, saying that Newcastle's fans are "up there with the best supporters in the game".
"It was never my intention to belittle Newcastle fans," he told British weekly newspaper the Mail on Sunday.
"I want to clear up any misunderstanding that may have arisen over what I said. I have nothing but the highest regard for Newcastle fans and I always have had. They are up there with the best supporters in the game.
"Their passion, commitment and fervour have never wavered, even though they have had little to celebrate.
"They have turned up in numbers to get behind their team wherever and whenever the games have been played.
"When I take a team to St James' Park, I have stressed to the players that not only have they got to beat the opposition on the field, just as important is coping with the atmosphere created by the fans.
"Sadly, results have not matched their loyalty. If Newcastle's achievements had matched the support of the people who pay to watch them play, the club would be among the game's giants.
"It's tragic that they haven't been able to win a league title for over eighty years."