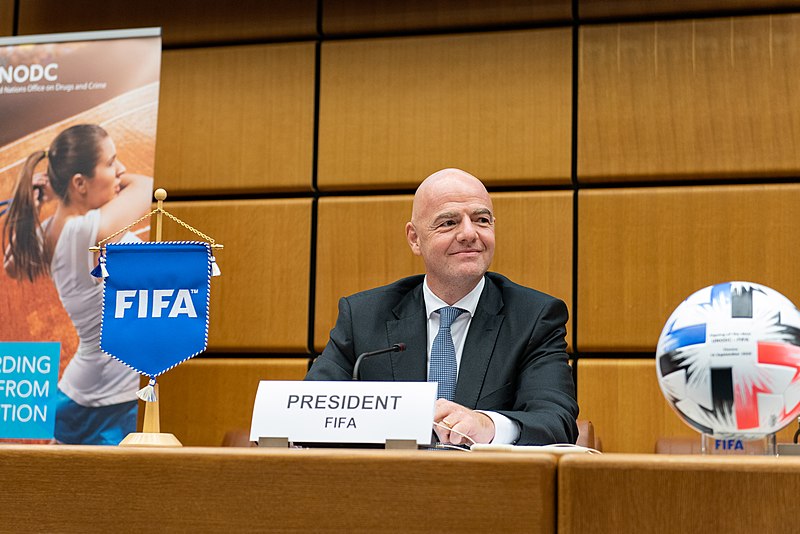 Gianni Infantino has finally addressed the controversial incident involving a forced kiss from the president of the Royal Spanish Football Federation (RFEF) on the world champion,
Jenni Hermoso, during an Instagram post. The incident occurred during the medal ceremony after the Women's World Cup final, in which Spain emerged victorious against England.
In his statement on the social media platform, Infantino expressed his condemnation of the Spanish federation boss's behavior. He stated, "The well-deserved celebrations for these magnificent champions were spoiled by what happened after the final whistle and what continued to happen in the following days. This should never have happened."
FIFA took swift action in response to the incident, suspending Luis Rubiales, the president of Spain's football federation, and banning him from making contact with Jenni Hermoso. The suspension, which will last for 90 days, includes all football-related activities at both the national and international levels. Photo by United Nations Office on Drugs and Crime, Wikimedia commons.