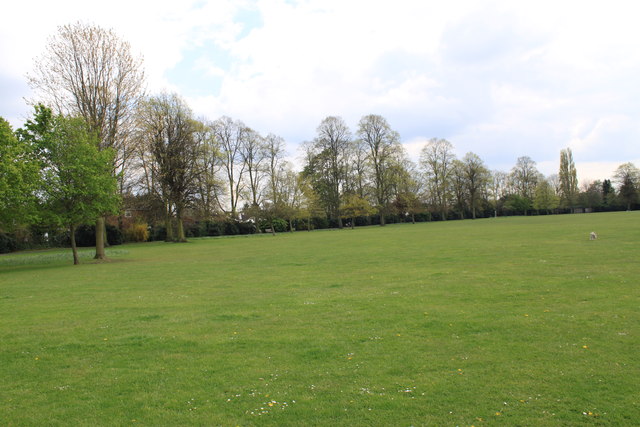 Hampton, a charming suburban area in South West London, offers a plethora of options for sports enthusiasts. Whether you're looking to break a sweat, improve your
fitness, or simply enjoy some recreational activities, Hampton has something for everyone. Here are some of the best places for sports and fitness in this lovely London locale:
Carlisle Park:
Activities: Tennis, Bowling, Cricket, and More
Why Visit: Carlisle Park is a fantastic spot for various sports. It features tennis courts, a bowling green, and a cricket pitch. Whether you're a seasoned pro or a beginner, you can enjoy a game in a beautiful park setting.
NPL Sports Club:
Activities: Cricket, Tennis, Squash, and More
Why Visit: The National Physical Laboratory Sports Club offers excellent facilities for cricket, tennis, squash, and other sports. It's a hub for local sports enthusiasts and a great place to join clubs or enjoy casual games.
Bushy Park:
Activities: Running, Cycling, Horse Riding, and More
Why Visit: Bushy Park is a sprawling royal park that's perfect for outdoor activities. You can go for a run or bike ride on the scenic paths, and horse riding is also popular here. The park's serene surroundings provide an ideal backdrop for your workouts.
Hampton Pool:
Activities: Swimming
Why Visit: Hampton Pool is a heated open-air pool that's open year-round. Whether you're into fitness swimming or just want to take a dip to relax, this pool is a gem. It often hosts swimming events and aqua fitness classes.
Hampton Wick Royal Cricket Club:
Activities: Cricket
Why Visit: If you're passionate about cricket, the Hampton Wick Royal Cricket Club offers an excellent venue. You can watch thrilling matches or even join in for practice sessions.
Royal Tennis Court, Hampton Court Palace:
Activities: Real Tennis
Why Visit: Try your hand at real tennis, a historic precursor to the modern game. The Royal Tennis Court at Hampton Court Palace is one of the few places where you can experience this unique sport.
Hampton Sailing Club:
Activities: Sailing
Why Visit: Located on the picturesque Thames, Hampton Sailing Club is the place to learn or enjoy sailing. They offer training courses and welcome both beginners and experienced sailors.
Hannahs Gym:
Activities: Gym Workouts, Classes
Why Visit: For those who prefer indoor fitness, Hannahs Gym is a popular choice. It's well-equipped and offers a range of fitness classes to help you achieve your health goals.
Hampton Wick War Memorial Ground:
Activities: Football, Cricket
Why Visit: This community ground hosts various local sports events, including football and cricket matches. It's a great place to cheer for your favorite teams or enjoy a game with friends.
Barnes Sports Club - Hampton Social Club:
Activities: Tennis, Squash, Fitness Classes
Why Visit: While technically in nearby Barnes, this sports club is easily accessible from Hampton. It offers tennis and squash courts, along with fitness classes to keep you active and engaged.
Whether you're a dedicated athlete or simply want to stay active, Hampton provides an array of options to embrace a healthy and sporty lifestyle. From serene parks to dedicated sports clubs, there's no shortage of opportunities to enjoy your favorite activities and discover new ones in this beautiful part of London. So, grab your sports gear and get ready to explore the best of Hampton's sporting scene! Photo by Peter Dixon, Wikimedia commons.