World News
Top Headline
Other Headlines

  Footage from within one of Australia's offshore detention facilities for asylum seekers reached...
Read More...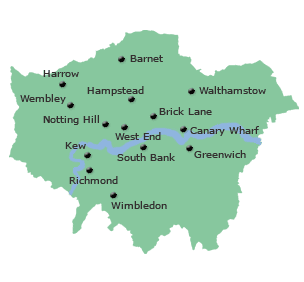 Sport
Written by Administrator
Thursday, 25 August 2016 17:19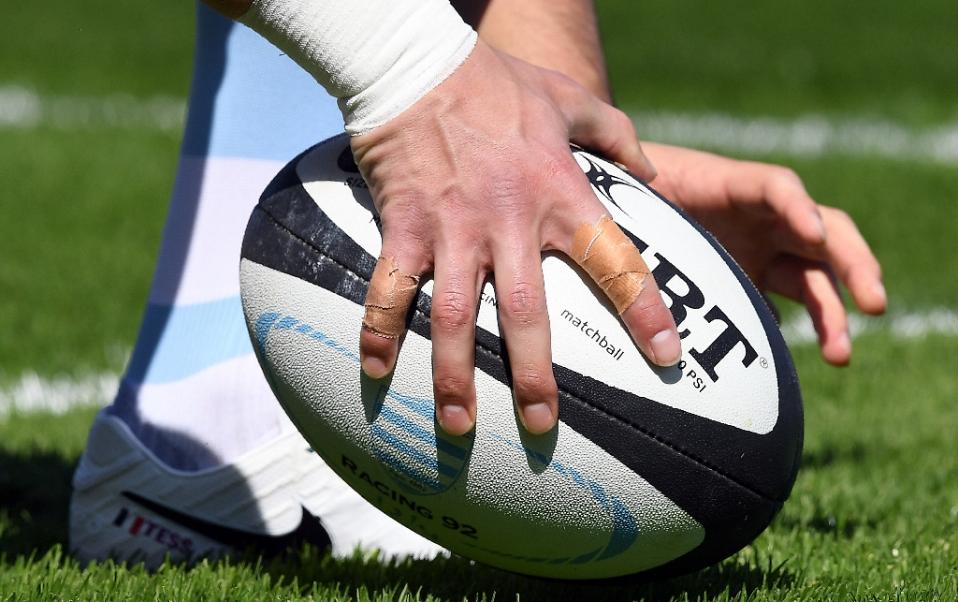 Officials in charge of England's elite Premiership club competition on Thursday joined the calls for reform of what they say is an "unsustainable" international calendar.
Ever since rugby union became a fully professional sport shortly after the 1995 World Cup in South Africa, there has been talk of a 'global season' in a bid to get greater harmony between club and international fixtures.
But with the 15-a-side code traditionally a winter sport in both the northern and southern hemispheres, all attempts to streamline the match programme have so far foundered, despite often repeated concerns about player welfare and burn-out.
In England and France, two of Europe's leading rugby nations, there is a further complication in that players are contracted to free-standing clubs rather than their national unions.
Yet for large parts of the existing season, those players are away on Test duty, be it the November international campaign or the Six Nations, Europe's premier tournament, which runs from February to March.
However, with the current Test programme expiring after the 2019 World Cup in Japan, there is the possibility for reform especially as world champions New Zealand, an on-field superpower but commercially outgunned by wealthier European nations, have indicated they won't just sign up to more of the same.
Bosses at the Celtic League -- the major domestic tournament for leading teams in Scotland, Ireland, Wales and Italy -- have put forward a proposal for delaying the start of the Six Nations by six weeks in order to get club seasons completed beforehand.
But the Six Nations have thus far jealously guarded what they see as a prime commercial spot in the overall European sporting calendar given that no major football tournaments are being concluded at the same time.
Their stance has often been regarded as the major barrier to meaningful fixture reform, but Premiership chief executive Mark McCafferty insisted change was possible without moving the Six Nations.
Written by Administrator
Thursday, 18 August 2016 18:31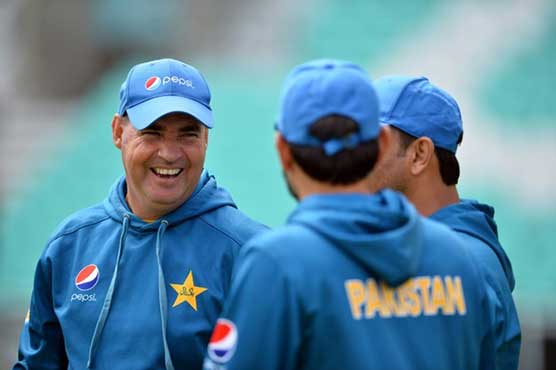 Pakistan's one-day form is a "real concern" to coach Mickey Arthur and the South African believes it could "take some time" to improve the team's standing in white-ball cricket.
The 1992 world champions, Pakistan are languishing in ninth place in the International Cricket Council's one-day internationals rankings,  with only hosts England and the top seven teams come September next year guaranteed a place at the 2019 World Cup.
A World Cup without Pakistan seems unthinkable but Arthur, speaking ahead of his one-day 'debut' with the team, believes they must tackle their shortcomings in limited overs cricket head-on, starting with Thursday's first of two ODIS away to Ireland in Malahide, near Dublin, which will act as a lead-in to a five-match series against England.
"We have not done well in ODIs. I think this is a real concern for me," Arthur told AFP in London before the squad travelled to Ireland.
"Pakistan's position at number nine in one-day cricket is not good. Pakistan is not the number nine team but I do fear that our one-day cricket will regress because of playing the style or brand that belongs to the 1990s when the game has moved on such big amount.
"I also think that your fitness and fielding play a massive role. So we need to get our players up to speed on that. I have looked at the one-day players and they look good but it's going to be extremely tough.
"England is a very, very good one-day team now, so for us it's about our progression. This is where our one-day journey starts.
"It's not I am cautioning anybody, but I think it will take some time to get our one-day side to exactly where we want them to be."
Written by Administrator
Sunday, 14 August 2016 21:05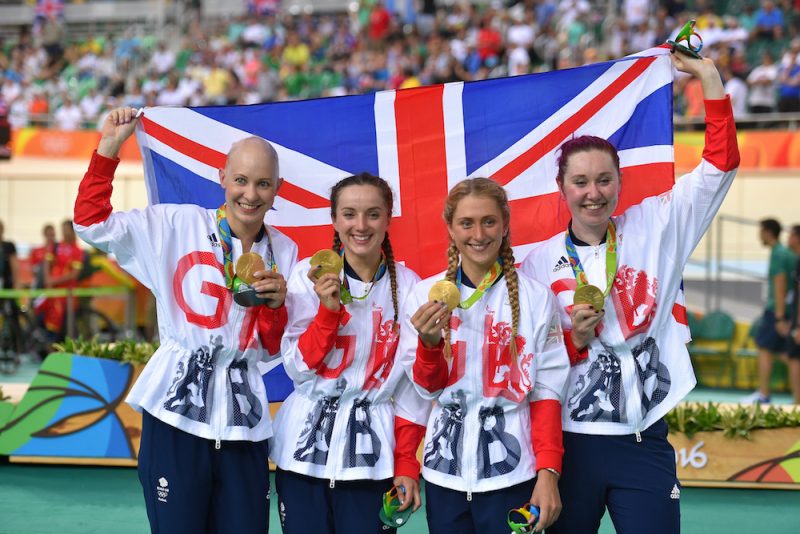 Great Britain can match its incredible track cycling haul from London four years ago, according to Joanna Rowsell-Shand, a member of the record-breaking women's pursuit team in the Olympic velodrome.
The British women set three world records over two days to retain their Olympic crown and claim Britain's third cycling gold medal in Rio.
Britain already has the titles for the men's team sprint and men's team pursuit — also in a world record time.
On Saturday, Becky James won silver in the women's keirin while reigning champion Jason Kenny and Callum Skinner qualified for the men's sprint final, guaranteeing Britain gold and silver on Sunday.
Four years ago and in Beijing 2008, Britain won seven of the 10 Olympic disciplines.
Written by Administrator
Friday, 12 August 2016 13:38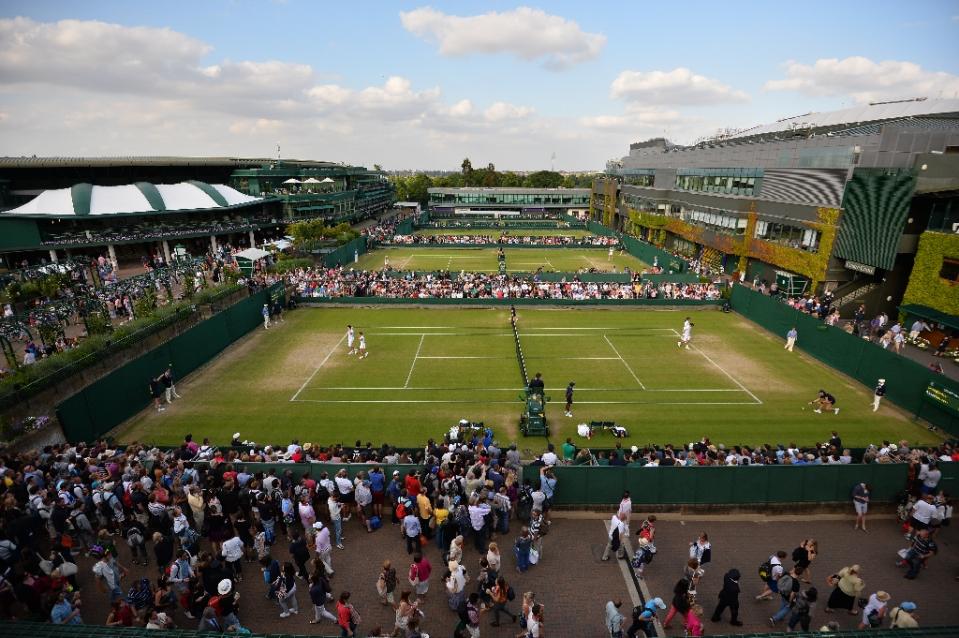 Police in London are investigating allegations that a young tennis player was poisoned while competing at this year's Wimbledon, a British newspaper reported on Thursday.
Gabriella Taylor, 18, withdrew from the Girls' Singles competition in July and spent four days in intensive care.
Police are now investigating whether she was deliberately poisoned, The Telegraph newspaper said.
Taylor was reportedly diagnosed with Leptospirosis, a bacterial infection spread by animals.
Written by Administrator
Tuesday, 26 July 2016 17:58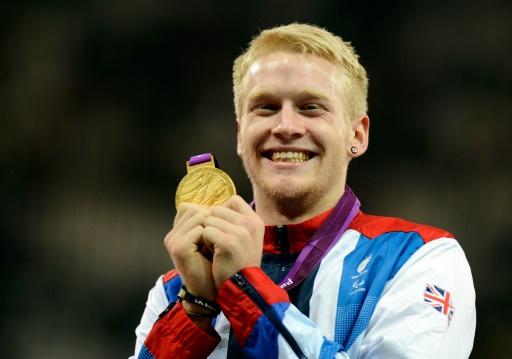 British Paralympic sprint star Jonnie Peacock will defend his 100m title in the Paralympics in Rio after he gained selection for the team on Tuesday.
The 23-year-old -- one of 41 athletes to be added to the 13 selected in June -- said he would face some stiff opposition but was ready to show his amazing performance in London was not a one-off.
He said there would be some 'incredibly fast times in Rio' but he is primed to 'give a performance to be proud of'.
Peacock is part of a strong team, which also includes legend David Weir, who won four Paralympic titles in London, and Libby Clegg, who is fresh from breaking the 200m world record at last weekend's IPC Athletics Grand Prix Final.
Written by Administrator
Sunday, 17 July 2016 08:17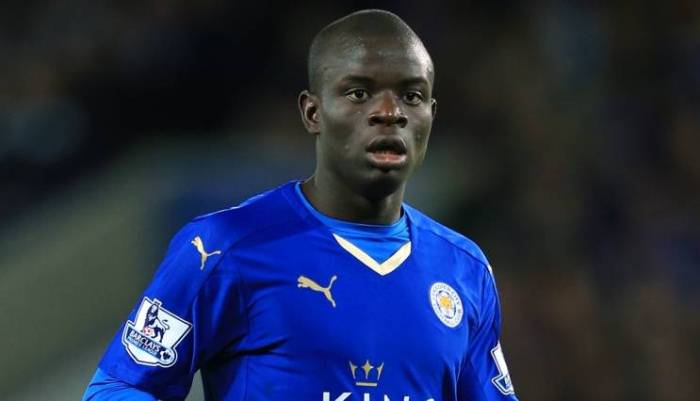 Chelsea on Saturday announced the signing of Leicester City's all-action defensive midfielder N'Golo Kante on a five-year deal to become new boss Antonio Conte's second capture of the summer.
The fee for the French international was about £32 million (38 million euros, $42 million), British media said, and comes after Chelsea snapped up Belgian striker Michy Batshuayi from Marseille for a similar fee.
Kante's move to London will bolster a side that failed miserably in its defence last season of the Premier League title, but represents a blow to reigning champions Leicester as they battle to keep together the side that shocked world football.
"I am so happy to have signed for one of the biggest clubs in Europe. It?s a dream come true for me," the 25-year-old Kante told Chelsea's website.
"The opportunity to work with Antonio Conte, a brilliant coach, and some of the best players in the world was simply too good to turn down."
Written by Administrator
Sunday, 03 July 2016 19:57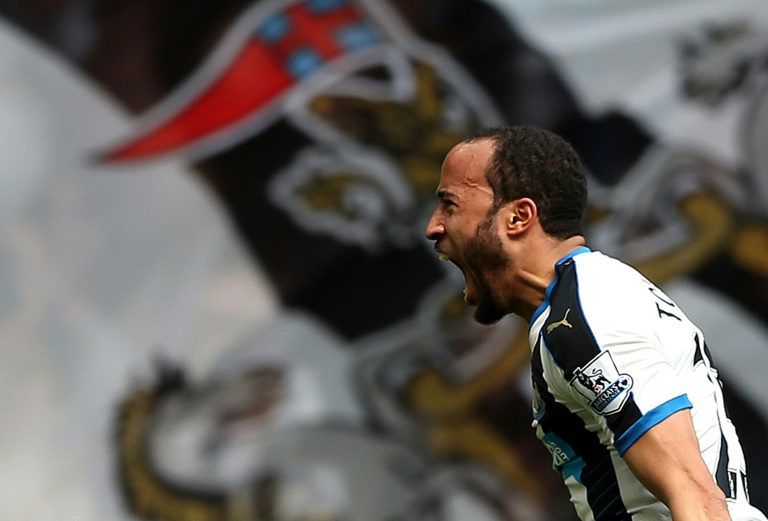 Crystal Palace have signed England international winger Andros Townsend from Newcastle for a club record £13 million ($17m, 15.5m euros), the Premier League club confirmed on Friday.
The 24-year-old has agreed a five-year contract with his transfer coming on the same day that striker Dwight Gayle moved in the opposite direction.
Written by Administrator
Friday, 01 July 2016 10:46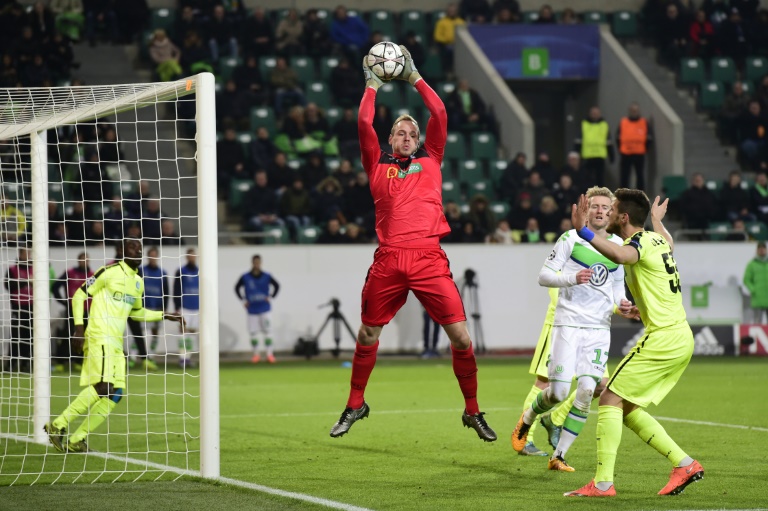 Newcastle United snapped up goalkeeper Matz Sels for a reported fee of £4.5 million (5.4 million euros) from Belgian side Gent on Wednesday.
The 24-year-old, voted goalkeeper of the year last season in Belgium, signed a five-year contract and becomes Newcastle manager Rafael Benitez's first summer signing, as the Spaniard looks to freshen up his squad after relegation from the Premier League.
"I am really pleased to welcome Matz to the club," Benitez said. "He's a fantastic goalkeeper and many top clubs have been interested in signing him.
"Obviously we have injuries to Tim Krul and Rob Elliot which could be difficult for us in the first part of the season so it was important to strengthen in this area to be sure we can make a strong start in the Championship."
Sels joined Gent from Lierse in January 2014 and made 106 appearances in all competitions for the club.
Written by Administrator
Friday, 10 June 2016 13:31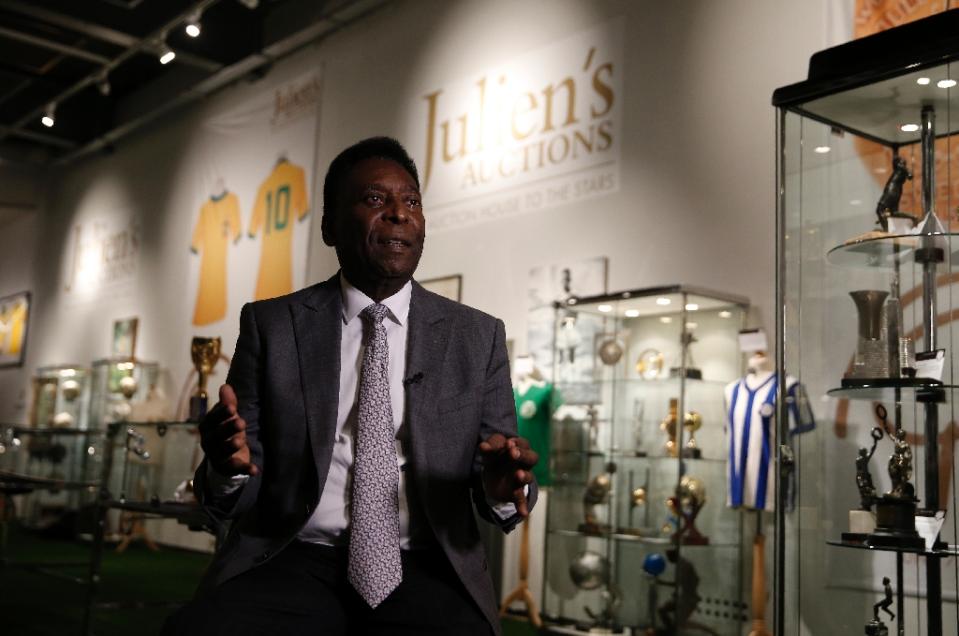 The three-day sale of memorabilia belonging to world football icon Pele ended in London on Thursday with the artefacts sold for the princely total of £3.4million ($5million, 4.4million euros).
The final day of the sale -- held in London but under the banner of Los Angeles based auction house Julien's -- was lit up by the sale of the 75-year-old Brazilian's third and final World Cup winners medal from 1970 which fetched £346,000.
To put that price into context, the ones from 1958, when he was just a teenager, and 1962 had sold collectively on Wednesday for £340,000.
"It was a white glove auction where 100% of all the lots sold," Darren Julien, Chief Executive of Julien's auctions told AFP.
Julien's had extra reason to be happy as they had placed an original total estimate of £3million on the memorabilia.
Another Pele item to make big money on Thursday was his 1000th game crown which eventually went for £162,000.
Written by Administrator
Thursday, 09 June 2016 08:25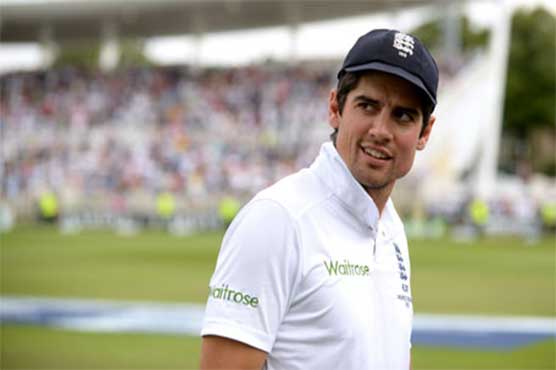 England captain Alastair Cook said on Wednesday he wants all cricketers found guilty of match-fixing to be banned for life, but that he would be prepared to face Pakistan fast bowler Mohammad Amir.
Left-arm quick Amir is in line for a Test return -- having already made his comeback in white-ball international cricket -- in the series opener against England at Lord's next month.
It was during a Lord's Test against England six years ago that Amir and two Pakistan team-mates were involved in the deliberate bowling of no-balls -- the trio having been lured into a newspaper 'sting' operation to demonstrate their willingness to take part in spot-fixing.
A teenager at the time and one of world cricket's undoubted rising stars, Amir was sent to jail by an English court and banned from all cricket worldwide for five years.
<< Start < Prev 1 2 3 4

5

6 7 8 9 10 Next > End >>


Page 5 of 23