World News
Top Headline
Other Headlines

  Footage from within one of Australia's offshore detention facilities for asylum seekers reached...
Read More...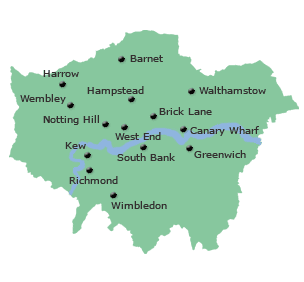 Sport
Written by Administrator
Saturday, 24 October 2015 22:27
Federica Brignone of Italy won the alpine ski season World Cup opener at Solden on Saturday, dominating a giant slalom ahead of US favourite Mikaela Shiffrin.
It was the Italian's first ever World Cup win and came four years after she let a first leg lead slip in the same race by falling on her second run.
Brignone was nearly a second clear after the first leg and she never looked like giving that up despite slalom queen Shiffrin applying extra pressure.
The Italian won by a 0.85seconds margin over Shiffrin with third place going to Tina Weirather of Lichtenstein.
"It is so great," the 25-year-old Brignone said. "I'm so happy about this first win. I have been close sometimes in the past but I thought it had never happened because I didn't deserve to be there.
"Last season was good but didn't bring enough satisfaction so I took some time off in the spring.
Written by Administrator
Saturday, 17 October 2015 17:40
Jurgen Klopp has challenged Liverpool's under-performing stars to rediscover their swagger when the new Reds boss gets his first taste of the Premier League against Tottenham on Saturday.
All eyes will be on Klopp's eagerly anticipated debut at White Hart Lane following the highly-regarded German's recent appointment as successor to the sacked Brendan Rodgers.
The charismatic 48-year-old's impressive track record at Borussia Dortmund has established him as one of Europe's top coaches and his arrival has rekindled enthusiasm among Liverpool fans who had grown disillusioned with Rodgers' trophyless reign.
But, with Liverpool slumping to 10th place after just one win in their last nine matches in all competitions, Klopp is well aware he faces a major rebuilding job before he can dream of emulating legendary Anfield managers like Bill Shankly, Bob Paisley and Kenny Dalglish.
"I have met two kinds of people in the last week: most of them say 'We'll win the league' and the other guys look at me like 'What have you done? Why are you here?'," Klopp said.
"Both are not right in this moment. It is not interesting what people think about this."
While Klopp is cautious about revealing his own ambitions, he has already identified one key problem that needs to be solved if Liverpool are to get back on track quickly.
He believes the players were hamstrung by a fear of failure as the pressure mounted on Rodgers and he wants them to forget about past mistakes.
"Some things you can change instantly: mentality, readiness," Klopp said.
"To get really tuned as a team takes time but I am really not interested in the problems we could have on Saturday.
"I want to see more bravery, more fun in their eyes. I want to see that they like what they do."
Written by Administrator
Sunday, 13 September 2015 06:47
David de Gea is set to cap a remarkable return to favour at Manchester United by starting Saturday's clash against Liverpool as Louis van Gaal's spluttering side bid to banish talk of mutiny at Old Trafford.
Just 11 days after coming within minutes of joining Real Madrid, Spain goalkeeper De Gea on Friday signed a new four-year contract at United worth a reported £200,000 ($308,000) a week.
De Gea was left out of Van Gaal's squad for the first six matches of the season because the United manager claimed he wasn't in the right frame of mind to play.
But Van Gaal says the 24-year-old is now fully focused and hinted he would be back in the starting line-up in place of Sergio Romero this weekend.
"Will he play? I will have to judge the session and he knows that," Van Gaal said.
"It's logical that his head is now empty and he can concentrate and focus on the match.
"That is a big change from three or four weeks before, so I hope I can see that and give him his first start."
De Gea's return from exile is a welcome boost for United at the end of a week in which Van Gaal admitted Wayne Rooney and Michael Carrick approached him earlier this season because they had concerns about dressing room morale.
Reports suggested some United players were unhappy with aspects of Van Gaal's management, principally the style of the team's play and the number of team meetings held by the Dutchman.
But while van Gaal conceded Rooney and Carrick aired their worries with him, he attempted to put a positive spin on the situation.
"Rooney and Michael Carrick came to me and said: 'The dressing room is flat.'," Van Gaal added.
"But I think I have a superb relationship with my players. It is very positive that they are coming to you and that they trust you."
United, 2-1 losers at Swansea, and Liverpool, shocked 3-0 at home by West Ham, were beaten for the first time this season in their last matches before the international break, raising doubts about their ability to fight for the title.
- Confidence -
Written by Administrator
Sunday, 13 September 2015 06:44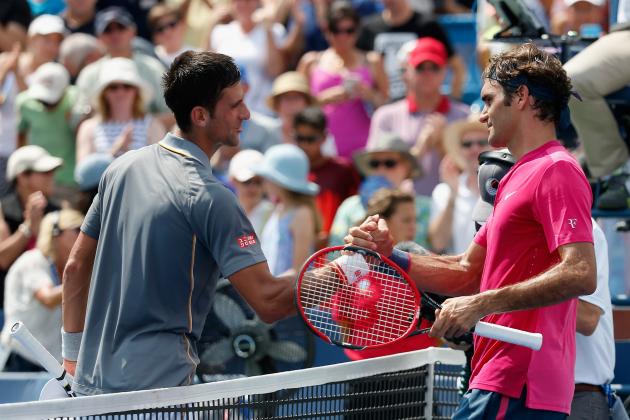 Roger Federer reached his first US Open final in six years, where he will face world number one Novak Djokovic in the 42nd round of their heavyweight rivalry.
Five-time champion Federer, 34, bidding to become the oldest New York champion since 1970, swept past Swiss compatriot Stan Wawrinka 6-4, 6-3, 6-1
Djokovic, the 2011 champion, booked a place in the final for the sixth time with a record 6-0, 6-1, 6-2 rout of defending champion Marin Cilic in the most one-sided US Open semi-final of the modern era.
Sunday's clash will be a rematch of July's Wimbledon final, where Djokovic triumphed to claim his ninth career Grand Slam crown.
Federer, the holder of 17 majors but without a Grand Slam title since Wimbledon in 2012, will take a 21-20 career edge over Djokovic into the championship match, having won their last duel in Cincinnati in August.
The Swiss legend was imperious against Wawrinka and his victory means he has not dropped a set since the Wimbledon final, a perfect stretch of 28 sets, as he reached a seventh US Open final.
"I'm very happy. It's been a great tournament so far, I have tried very hard in the last six years to get back to the final and tonight it worked," Federer said after his 92-minute win sealed by a 10th ace.
"I am playing at a good level, possibly my best. I am serving very well, going for my shots.
"I'd love for it to keep working for one more match."
Federer is the oldest finalist in a Slam since 35-year-old Andre Agassi at the 2005 US Open, which the Swiss star won.
On Sunday, he will face Djokovic for the sixth time this year -- all have been in finals.
"Novak has had a tremendous year. There's a lot on the line. He could win his third Slam of the year while I can win my first for some time.
"He's the best mover on hard courts. He will be tough to beat but I am ready for the challenge," said Federer, the champion from 2004-2008 and runner-up to Juan Martin del Potro in 2009.
- Cilic suffers record rout -
Written by Administrator
Wednesday, 19 August 2015 11:42
Sebastian Coe pipped Sergey Bubka in a tight vote to become world athletics chief on Wednesday and vowed "zero tolerance" for drug cheats, who have thrown the sport into turmoil.
The British former Olympic champion runner received 115 votes to Bubka's 92, and will take over from 82-year-old IAAF president Lamine Diack with the fight against doping at the top of his agenda.
Coe likened his victory, at an International Association of Athletics Federations (IAAF) Congress in Beijing, to celebrating the birth of his four children.
"For most of us in this room, we would conclude that the birth of our children is a big moment in our lives, probably the biggest," London-born Coe, 58, told the congress.
"But I have to say that being given the opportunity to work with all of you and shape the future of our sport is probably the second biggest and (most) momentous occasion of my life.
"It's my sport, it's my passion and it's the thing that I've always wanted to do."
After a series of doping controversies rocked the build-up to the August 22-30 world championships in Beijing, the Briton said he and his new team would be "vigilant" in their crusade against cheats.
"There is a zero tolerance to abuse of doping in my sport and I will maintain that to the very highest level of vigilance," vowed Coe, who won Olympic 1500m golds in the 1980 and 1984 Games.
"I don't want the thought that trust and integrity are only something that are rooted in challenges around doping in sport or doping in track and field. There is a universal problem with that in sport and we recognise that and we've been the lead role for that as long as I've been in the sport.
"That's something I'm very proud of, that's something I'll very happily defend, how we approached that."
Written by Administrator
Saturday, 08 August 2015 19:57
Jose Mourinho says Chelsea will have to survive a much sterner examination than last season if the champions are to mount a successful defence of the Premier League title.
Mourinho's side begin the new campaign against Swansea on Saturday as the bookmakers' favourites to retain the title they won at a canter, but the Blues boss is convinced the challenge from their rivals will be much stronger this time.
The west Londoners finished eight points clear of second placed Manchester City and rarely looked like surrendering the lead in a title race they led for virtually the entire season.
But Chelsea have spluttered in pre-season and could be without last season's top scorer Diego Costa at Stamford Bridge this weekend due to his recurring hamstring injury.
Those teething troubles, combined with the big spending of Manchester United, Manchester City and Liverpool -- as well as Arsenal's impressive resurgence, have convinced Mourinho that Chelsea will be under severe pressure right from the start this year.
"It depends not just about you, it's also about the others," he said just hours before signing a new four-year contract on Friday.
"You can have a good season and somebody was better than you, a little bit better, a couple of points more than you, then I don't think it's a failure.
"I just think credit to the others. Let's try to be a good team and let's try to be here in March, April speaking to you about the possibility of winning something."
Manchester United open the top-flight season in Saturday's early fixture at home to Tottenham.
They are looking for signs that they are ready to mount a sustained assault on Chelsea's title.
Last season's equivalent fixture, a 3-0 home win on March 15, proved the belated catalyst for a run of form that ensured Louis van Gaal ended his first season as manager with United back in the Champions League places.
But with some £77 million ($120 million, 110 million euros) having been spent on new players including Memphis Depay, Morgan Schneiderlin and Bastian Schweinsteiger, United have set their sights a little higher.
"(Last season) we could see that we were getting better gradually, but we just needed that consistency in our performances and then, obviously, in results," captain Wayne Rooney told ESPN this week.
Written by Administrator
Thursday, 06 August 2015 12:33
The paucity of Chelsea's striking options was once again laid bare on Wednesday as they finished their pre-season preparations with a lacklustre 1-0 loss at home to Fiorentina.
Visiting captain Gonzalo Rodriguez bundled in the only goal in the 34th minute at Stamford Bridge and with Diego Costa once again absent due to hamstring trouble, Jose Mourinho's side toiled in attack as they went a fifth consecutive game without victory.
Radamel Falcao and Loic Remy squandered another chance to prove themselves as understudies for the absent Costa, leaving Mourinho with food for thought ahead of the start of his side's Premier League title defence at home to Swansea City on Saturday.
It was, though, a second consecutive prestige friendly win for Fiorentina, fourth in Serie A last season and semi-finalists in both the Coppa Italia and Europa League, following their 2-1 victory over European champions Barcelona on Sunday.
Chelsea made 10 changes to the team beaten 1-0 by Arsenal in the Community Shield at the weekend, with skipper John Terry the only player to keep his place, while Falcao, Asmir Begovic, Bertrand Traore and Ola Aina made their home debuts.
Fiorentina coach Paulo Sousa also rang the changes, seven in total. The visitors threatened first, Matias Fernandez testing Begovic.
Chelsea began to take control, Ruben Loftus-Cheek heading over and seeing a shot blocked and Aina having an effort deflected over, but after Matias Vecino had thundered a shot against the bar for the visitors and Begovic had parried a curling attempt by Khouma Babacar, Fiorentina struck.
A cross from the right was chested down by Marcos Alonso and although his left-foot effort was blocked at the near post by Begovic, the ball squirted out to Gonzalo, who bundled home.
Written by Administrator
Tuesday, 04 August 2015 15:37
Manchester United kit maker Adidas has been forced to defend its controversial new shirt designed specifically for female fans of the Premier League club.
Adidas unveiled the first United kit of its £750 million ($1.3 billion) deal with the Old Trafford team last week.
But the German sportswear giant was criticised for the design of the women's shirt, which had a much lower neckline than the men's version.
One United fan, @MUnitedGirl, posted on Twitter: "Seriously Adidas? Why is the V-neck so low compared with the men's one? Some of us don't like to show cleavage.
"I call that discrimination. Nike never did that."
Responding to the criticism, Adidas said it took the thoughts of fans into account before producing the kit.
"Adidas provides an adult shirt which is a replica of what the players wear," an Adidas spokesperson said on Monday.
Written by Administrator
Saturday, 25 July 2015 20:18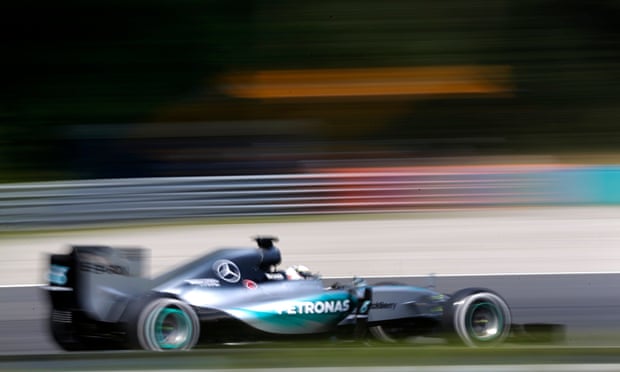 Defending world champion and series leader Lewis Hamilton bidding for a record fifth Hungarian Grand Prix victory will start from pole for Sunday's race after posting the fastest time in qualifying on Saturday.
It is the fifth time in succession, ninth this season, the 30-year-old Briton has out-performed his Mercedes team-mate Nico Rosberg in qualifying.
Written by Administrator
Monday, 13 July 2015 21:18
Manchester United have thrown down the gauntlet to their Premier League title rivals after making a dramatic double swoop for Bastian Schweinsteiger and Morgan Schneiderlin on Monday.
United manager Louis van Gaal had made improving his team's midfield a key component of his transfer window strategy and the Dutchman can now cross that job off his to-do list after a frenetic 24 hours at Old Trafford.
German World Cup winner Schweinsteiger, who played under van Gaal for two years at Bayern Munich, agreed a three-year contract after United tied up a reported £14.4 million deal to sign him from the Bundesliga giants.
And France international Schneiderlin signed from Southampton for a fee in the region of £25 million after agreeing a four-year contract, with the option of a further one-year extension.
United's midfield duo are expected to jet out immediately to join their team-mates, including fellow new boys Memphis Depay and Matteo Darmian, for the club's pre-season tour of the United States.
They could make their first appearances in a United shirt against Mexican side Club America in Seattle on July 17.
And there was more good news for United as Spanish goalkeeper David de Gea was confirmed among their travelling party for their US tour, seemingly ruling out any imminent move to Real Madrid.
Van Gaal claimed last season that there wasn't much of a quality gap between United and champions Chelsea, who finished 17 points ahead of the Old Trafford outfit, and he will hope his £80 million spending spree is the springboard for a serious title challenge.
Schweinsteiger, 30, made 500 appearances for Bayern and won eight Bundesliga titles, as well as making 111 appearances for his country culminating in their successful 2014 World Cup campaign.
"I have thoroughly enjoyed my time at Bayern Munich, it has been an incredible journey and I didn't take the decision to leave lightly. Manchester United is the only club that I would have left Munich for," he said.
"I feel ready for this new and exciting challenge in what I regard as the most competitive league in the world and I am looking forward to working with Louis van Gaal again."
Van Gaal added: "Bastian is, of course, no stranger to me. I worked with him during my time at Bayern Munich and I am truly delighted he is joining Manchester United.
<< Start < Prev 1 2 3 4 5 6 7 8

9

10 Next > End >>


Page 9 of 23