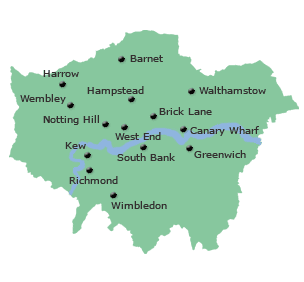 Culture
Written by Administrator
Monday, 08 June 2015 15:41
It was the last thing they would see: a trapdoor opening in the floor of the Colosseum to unleash a snarling lion or bear, which sprang for the jugular as the crowds roared.
Where prisoners sentenced to a grisly death in ancient Rome's most barbaric playground once quaked in their sandals, today tourists can explore the cage that carried their killers thanks to a reconstruction in the ancient arena.
The seven-metre high (23-foot) wooden machine, powered by slaves deep in the stadium's belly, could lift a load weighing 300 kilogrammes and brought wolves, boars and even antelopes to do battle with the empire's fiercest gladiators.
"This unique project began with a meeting with the (American) director Gary Glassman" in 2013, the site's director Rossella Rea told AFP.
Glassman wanted to recreate one of the arena's 28 lifts for a documentary entitled "Colosseum, Roman Death Trap", and Rea persuaded him to use original materials and methods to reconstruct one which would remain there for tourists.
Now visitors to the passageways under the 2,000-year-old monument can see where eight slaves straining to rotate a vast windlass would, through a system of lead weights and pulleys, slowly winch the cage to the surface and open the trapdoor.
Written by Administrator
Thursday, 28 May 2015 19:26
In 1974, anthropologists in Ethiopia found the astonishing fossilised remains of a human-like creature who last walked the planet some 3.2 million years ago.
Was "Lucy," as the hominid was called, the direct ancestor of Homo sapiens? Was she "The Mother of Mankind," as some headlines claimed?
Over the years, the dramatic assertion has come under attack by doubters, who point to ancient yet inconclusive finds in Kenya and Chad.
But a new fossil, reported on Wednesday, may have dealt Lucy's claimed status an irreversible blow.
Another species of hominid lived at the same time and in the same Afar region of Ethiopia, according to the paper, published in the journal Nature.
Named Australopithecus deyiremeda, the hominid and Lucy are probably only part of a wider group of candidates for being our direct forerunners, the finders said.
"The new species is yet another confirmation that Lucy's species, Australopithecus afarensis, was not the only potential human ancestor species that roamed in what is now the Afar," said Yohannes Haile-Selassie of the Cleveland Museum of Natural History.
"Current fossil evidence... clearly shows that there were at least two, if not three, early human species living at the same time and in close geographic proximity."
The find, in the Woranso-Mille area of the Afar region, comprises fossilised remains of an upper and lower jaw, dated to a range of 3.3-3.5 million years ago.
This overlaps with the range given to Lucy, of 2.9-3.8 million years ago.
The bones are clearly different from Lucy's, with teeth of different size, shape and enamel thickness and a more robust lower jaw, said the study.
They were found in March 2011 on top of silty clay in the Burtele area, about 500 kilometres (325 miles) northeast of Addis Ababa and 35 km north of Hadar, where Lucy was found.
The estimated age is derived from radioactive dating of the soil and "paleomagnetic" data, which traces changes in Earth's magnetic field, recorded in iron-bearing sediment, as a calendar.
The name "deyiremeda" means "close relative" in the language of the Afar people.
Written by Administrator
Tuesday, 26 May 2015 17:59
Australia is world-renowned for its love of beer. But its passion for a different type of brew -- coffee -- is what has been making global headlines recently.
Sasa Sestic, from the capital Canberra, is the second coffee maker from Down Under to win the World Barista Championship in the competition's 15th year which drew national champions from some 50 countries.
Young, driven and keen to shake up the coffee scene, Sestic, like many of his Australian peers, is helping to shape global tastes in the brown beverage.
He wowed international judges at the annual competition in the United States in April, using winemaking techniques and a special ingredient -- shiraz viognier grape juice sourced from a Canberra vineyard -- to become the surprise champion.
"I started competing initially to learn and the major reason I have been competing for the last two years is to bring a message to the coffee industry -- that I can potentially improve our industry and make it better," Sestic told AFP about his desire to encourage innovative approaches to coffee-making.
"Those 15 minutes in Seattle in the finals were my biggest moment, the best in my coffee career. Even if I finished at number two, three or four, I could not have done things any better."
A wave of post-war immigrants from Turkey, Greece and particularly Italy has long seen Australia embrace the bean culture.
But more recently, its citizens have been driving innovation in the sector through more sophisticated espresso-based brews and vibrant cafe experiences, said Australian Speciality Coffee Association's Brent Williams, who has served as a judge at the barista championships.
"A lot of the younger generation that have come through have moved away from the beer-style culture, especially the urban dwellers," Williams told AFP, adding that there was a growing thirst for new coffee experiences.
"Italians have their particular way of doing coffee and they are very rigid in making sure that it stays to the Italian tradition, whereas Australia and New Zealand are quite international countries.
"So they are making coffee and developing it so that it suits international requirements."
- Australian tastes go global -
Sestic, a former Australian Olympian in handball, was born in Bosnia and lived in Serbia before moving Down Under at 18 with his family. He has been unable to step away from coffee machines since he began working with one in 2001.
Now 37, he runs a Aus$10 million (US$8 million) business that includes three Canberra cafes and a wholesale green-bean company connecting coffee farmers in developing countries with international clients in countries such as China, Hong Kong and Malaysia.
Entrepreneurs like him have thrived as Australia's robust coffee market goes from strength to strength, even during slower economic periods, expanding at an annualised 3.2 percent over the past five years, market researcher IBISWorld said in an April report.
More of a brewers than growers market, the domestic industry was estimated to have generated Aus$4.3 billion in revenue over the 2014-15 financial year, IBISWorld added.
The report noted the Australian market was "highly fragmented and traditionally encompasses a larger number of single-establishment owner-operated cafes". As a result, prominent chains have struggled to find favour with the country's sophisticated coffee clientele.
Written by Administrator
Sunday, 17 May 2015 19:06
Heroes and villains from a galaxy far, far away have flown into Madame Tussauds wax museum in London for a new "Star Wars" exhibition, which opens Saturday.
Darth Vader, Yoda, Luke Skywalker and Obi-Wan Kenobi are among the 16 characters recreated in scenes from the six films so far in the saga.
Fans can immerse themselves in 11 scenes from the box office-busting movies.
The project has taken 180 artists around a year to complete and recreating the characters has provided some unusual challenges.
"In the case of Princess Leia, obviously there's this famous bikini, it's one of the most famous costumes in film history," said principal sculptor Stephen Mansfield.
"We've faithfully recreated it."
Hair insertion -- real human hair is used -- on a waxwork normally takes around six weeks.
However, hirsute Wookiee co-pilot Chewbacca, memorably described as a "walking carpet" in the films, took 10 people six weeks to do -- more than a thousand hours' work.
Jabba the Hutt and the bikini-clad Leia are depicted in the slobbering gangster's Tatooine palace, while Jedi master Yoda sits in the swamps of Dagobah.
"They've really tried to build a full swamp," said James Burns, editor of Jedi News, Europe's largest "Star Wars" fan site.
"As you walk in, the floor is soft, there's smell, there's fog, leaves around and it looks absolutely incredible," he told AFP.
"It's an amazing, immersive experience."
Written by Administrator
Friday, 15 May 2015 09:54
A painting by abstract expressionist Mark Rothko sold for close to $82 million, auction house Christie's said, one day after another of his masterpieces fetched a hefty sum in New York.
Rothko's "No. 10" sold for $81.92 million at an auction of post-war and contemporary art at Christie's Wednesday, nearly twice its estimated value.
The sale fell short of the most-ever paid for one of his works: $86.88 million for "Orange, Red, Yellow," which sold in 2012.
"No. 10" was one of several works auctioned Wednesday, with German-British Lucian Freud's "Benefits Supervisor Resting" oil of a full-figured nude woman sleeping on a sofa fetching $56.16 million.
Pop art icon Andy Warhol's exuberant "Colored Mona Lisa," silkscreen inks and graphite on canvas, earned the same amount.
The haul for Rothko's "No. 10," an oil work of deep and rich shades of red, follows another sale on Tuesday of his "Untitled, (Yellow and Blue)," which earned $46.5 million at Sotheby's in New York.
Written by Administrator
Wednesday, 13 May 2015 16:35
A Mark Rothko painting sold for $46.5 million at a Sotheby's auction in New York, an evening in which several records were set including one for a work by German artist Sigmar Polke.
The Rothko work "Untitled, (Yellow and Blue)", measuring 2.42 meters by 1.86 meters (about eight feet by 6.1 feet) and completed in 1954, had been estimated at between $40 and $60 million.
It was one of the star pieces of this evening of auctions of contemporary works, including one by Roy Lichtenstein entitled "The Ring". Sotheby's had expected it would go for $50 million but in the end it sold for $41.69 million.
Another highlight of the sale, "Abstraktes Bild" by Germany's Gerhard Richter, was auctioned for $28.25 million, just under its pre-sale estimate of $30 million.
None of these three set a record.
But several other artists did set records for sales at auction, including Polke. His painting "Dschungel" (1967) went for $27.13 million, three times the previous price for one of his works, according to Sotheby's.
Prior to the auction it had been estimated at around $20 million -- a hefty sum for an artist Sotheby's said was virtually unknown until 2011.
A huge painting by Christopher Wool, "Riot", went for $29.93 million, compared to a pre-sale estimate of $12 million to $18 millions -- a record for a living American artist.
American Mark Grotjahn, 47, also broke his own record with a work called "Untitled (Into and Behind the Green Eyes of the Tiger Monkey Face)". It went for $6.52 million, twice the upper end of its initial forecast range.
Written by Administrator
Tuesday, 12 May 2015 16:49
A Picasso masterpiece fetched $179.3 million in New York on Monday, smashing the record for most expensive art sold at auction.
Written by Administrator
Friday, 08 May 2015 13:14
Luxury brand Louis Vuitton lured a bevy of stars to the California desert to see its latest cruise collection by Nicolas Ghesquiere -- further evidence of the Los Angeles area's rise on the world fashion scene.
An A-list audience of about 500 -- from legendary French actress Catherine Deneuve to rapper Kanye West to LVMH chairman Bernard Arnault -- trekked to the Bob and Dolores Hope Estate in Palm Springs for the glittering event.
Their hair flowing in the wind, towering models strolled between the chairs set up on the estate's patio, sporting long flared gowns in muted desert hues, with cut-outs at the hips, belts and studs, or lace accents.
Other models wore jumpsuits or rompers in patterns that sometimes evoked Native American fabrics.
The estate -- a concrete structure with circular and futuristic shapes -- is considered an architectural masterpiece dating back to 1973 and designed by American John Lautner.
"What inspired me very much is the contrast in this home between a certain brutalist exterior -- it is very radical -- and the softer, more decorative items inside," Ghesquiere told AFP at the event late Wednesday.
Ghesquiere -- the man behind the revival of Balenciaga who moved to Louis Vuitton in late 2013, replacing Marc Jacobs -- said he imagined "a community of women that live in the desert."
With fluid silhouettes, and some outfits in leather, he said he "almost wanted to create confusion" among materials by favoring the idea of "movement, which is important for Vuitton -- a woman who moves."
Before the show, guests were received inside the home, where models dressed glam-rock style -- think David Bowie -- formed a living sculpture.
- 'Modern' California -
Louis Vuitton is the third major luxury brand this year to hold a show in California, after Tom Ford and Burberry staged shows that drew high-wattage stars from the film and music worlds.
Just as Palm Springs is experiencing a bit of a jet-set renaissance, California is back on the fashion map.
Written by Administrator
Saturday, 18 April 2015 18:14
A replica of the French navy frigate Hermione which brought General Lafayette to America to rally rebels fighting Britain in the US war of independence, will set sail for the United States again on Saturday, 235 years after the original crossing.
French President Francois Hollande is expected to be on hand to wish the ship and crew godspeed on the journey from France's Aix island to the US east coast, a trip exciting sailing and history fans on both sides of the Atlantic.
Some 80 crew members will sail the three-masted 65-metre (213-feet) ship along the route to Boston made by French General Gilbert du Motier -- the Marquis de Lafayette -- to bolster revolutionaries fighting for an independent United States.
Back in 1778 Hermione took a mere six months to build. The new replica took a painstaking 17 years to construct, mobilising hundreds of craftspeople from around the world.
The crew plans to make landfall on June 5 in Yorktown in Virginia, where US troops led by George Washington and French soldiers accompanied by General Lafayette scored a decisive victory over the British in 1781.
Written by Administrator
Tuesday, 14 April 2015 18:41
Exquisitely crafted gold, silver and bronze objects will go on display at the Louvre museum in Paris this week, giving visitors a rare glimpse of the ancient Thracian culture that produced them.
Many stories still remain untold about this refined civilisation whose citizens included Orpheus, the mythical son of a Thracian king, and legendary gladiator Spartacus who led an uprising against Rome.
Today, "ancient Thrace is most famous for its unique goldsmithing works", Bulgarian exhibition commissioner Milena Tonkova told AFP ahead of Tuesday's opening.
One of the exhibition highlights is the Panagyurishte ritual beverage set -- the most prized possession of these ancient people who inhabited the Balkan peninsula from the 2nd millennium BC to the 3rd century AD.
Made of 23-carat gold, it consists of a phial, an amphora with centaur-shaped handles and seven rhytons, and drinking vessels carved in the form of women's and animal heads, with a total weight of six kilos (13 pounds).
Since Communist times, Bulgaria has been exhibiting gold and silver Thracian treasures found on its territory in museums around the world, from Mexico to India and Japan.
- Not just about gold -
But "it won't just be the umpteenth exhibition in France of Thracian gold: it will offer the general public an opportunity to gain broader insight into this culture," said Francoise Gaultier, the director of Louvre's Department of Greek, Etruscan, and Roman Antiquities.
Beyond the stunning wares, this latest exhibition aims to paint a broader picture of the lifestyle of the Thracians by showing the tools used to carve the pieces.
It will also showcase for the first time the exact replicas of four Thracian tombs from central Bulgaria, where some of the precious finds were uncovered.
One of them contained another centrepiece of the exhibition -- the life-size bronze head of King Seuthes III with eyes made of alabaster and a glass paste lending extreme liveliness to the king's sculptured face.
This ruler of the Odrysian kingdom had been buried together with his gold wreath, headpiece, horse ornaments, drinking cups and even glass playing dice.
"Seuthes' face will personalise ancient Thrace for the public," French commissioner Alexandre Baralis said.
In addition to unveiling the spectacular craft behind Thrace's treasures, the exhibition aims to shed a light on famous Thracian rulers.
"What we want to do is to present a historical and archeological synthesis that allows us to go further, to give substance, and offers a global perspective on the history of the Odrysian kingdom from 479 to 278 BC," Baralis said.
"We want to show that the Thracians, as actors of the ancient world, were as influential as the Greek, the Macedonians or the Romans."
- Bulgarian tourism boost -
The exhibition will also provide an opportunity to Bulgaria to bolster its image as one of the three European countries with the richest cultural heritage after Greece and Italy.
"The exhibition at the Louvre will offer us a trampoline for promoting cultural tourism," said Tourism Minister Nikolina Angelkova.
Bulgaria is currently mostly known for its winter resorts and Black Sea beaches but according to the minister, it has a huge potential to attract new tourism to the dozens of reconstructed Thracian burial sites. afp
<< Start < Prev 1 2 3 4 5 6

7

8 9 10 Next > End >>


Page 7 of 15