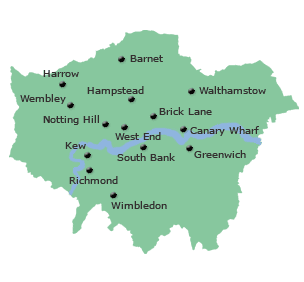 Sport
Written by Administrator
Saturday, 05 March 2016 20:31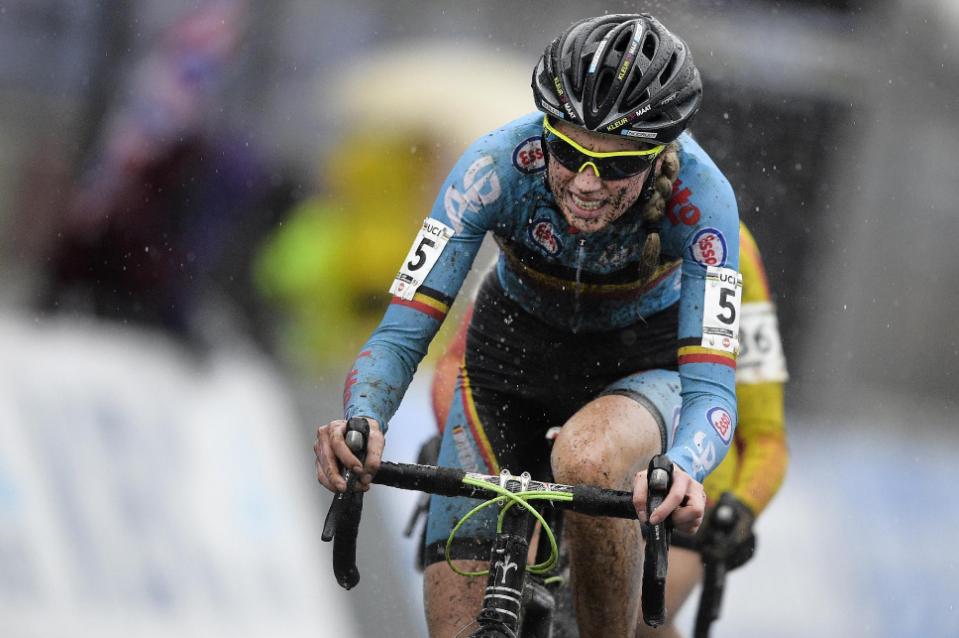 Cycling bosses are investigating the possibility of testing riders in the middle of road races as they continue to combat the threat of mechanical doping in the sport.
Belgian teenager Femke Van den Driessche was discovered to have a motor inside the frame of her bike at the recent cyclo-cross World Championships, a revelation that sparked speculation that the problem may be more widespread.
UCI president Brian Cookson insists that the world governing body is on the ball when it comes to "technological fraud" and even considering drastic new testing procedures.
"The technology that we have now allows testing perhaps not literally on the move, but it's very flexible, it's very lightweight," said Cookson, who is at the track World Championships in London.
"It can even be attached to an iPhone, certainly an iPad. We will be testing before, after and, if necessary, during (races) from time to time.
"We have an open mind at looking at the opportunities for that. We will maybe have a commissaire on a motorbike who will stop with a rider who is changing a bike.
Written by Administrator
Saturday, 05 March 2016 20:28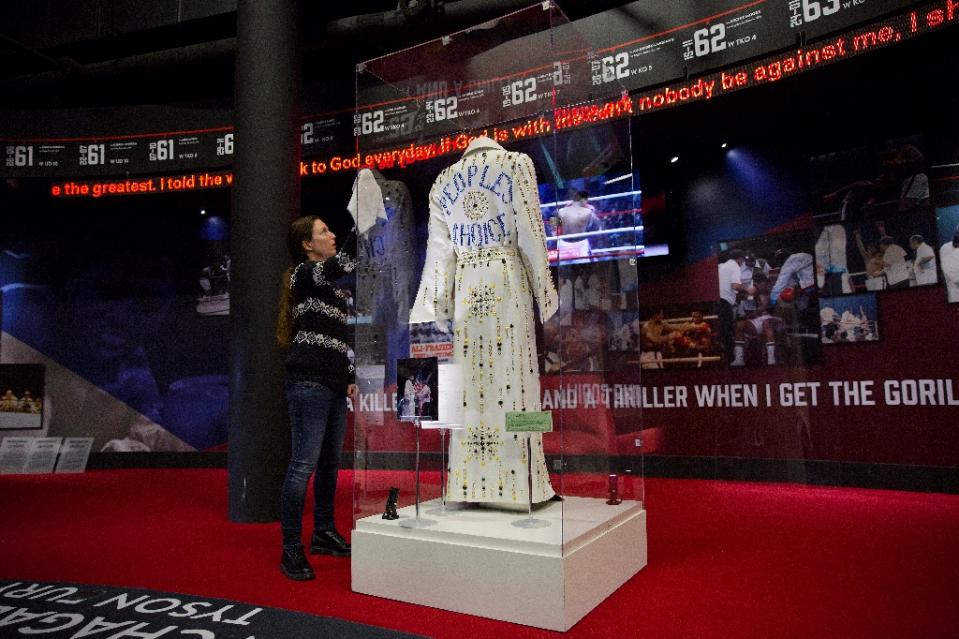 Boxing idol Muhammad Ali's gloves from the "most important sporting event in history" and pieces of his childhood home are among the artefacts at an exhibition in London honouring "the greatest".
The vast show opening on Friday at London's 02 Arena traces the story of the boxer from his childhood, through his glittering and brutal career to his elevation as a cultural and political icon.
The 100 items at the "I Am The Greatest" show include one of his robes, embroidered with his famous "float like a butterfly, sting like a bee" mantra and a dazzling rhinestone and jewelled boxing gown given to him by rock'n'roll legend Elvis Presley in 1973.
Visitors will also be able to see the wooden doorframe from his childhood home in Louisville, Kentucky, and white boots used during his fight with Jimmy Young with soles worn from repeated "Ali shuffles".
On show in the city where they became infamous are Ali's gloves from his bout against British fighter Henry Cooper at Wembley Stadium in 1963, the left one carrying a large rip.
Written by Administrator
Tuesday, 01 March 2016 19:22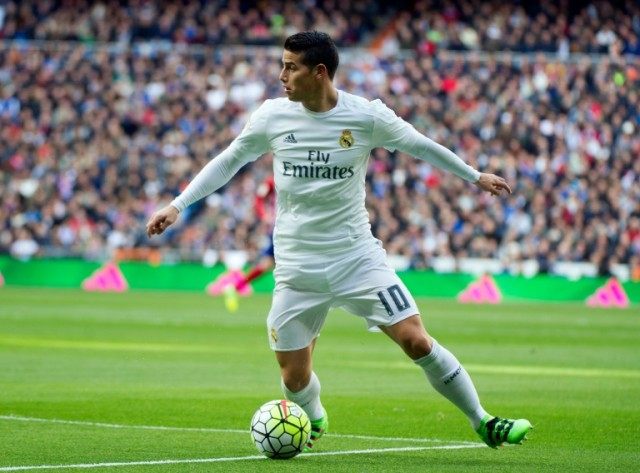 Real Madrid star James Rodriguez has been fined 10,400 euros ($11,343) for fleeing from police after being caught speeding at 200 kilometres per hour, a government delegate confirmed on Tuesday.
The Colombian was followed by police to Madrid's Valdebebas training ground in the north of the city on January 1 after being caught speeding by an unmarked police car.
"He has been sanctioned for not obeying the agents that tried to detain him on various occasions," Concepecion Dancausa said in a press conference.
On top of the fine, the 24-year-old faces a separate judicial process for speeding.
Written by Administrator
Friday, 05 February 2016 13:17
Brazilian midfielder Alex Teixeira became China's third record signing in just over a week on Friday when Jiangsu Suning snapped him up for 50 million euros ($56 million) -- following earlier interest from English giants Liverpool.
China's latest monster move came only three days after Guangzhou Evergrande paid 42 million euros for Atletico Madrid's Jackson Martinez, and nine days after Jiangsu's 28-million-euro purchase of Ramires from Chelsea.
The hat-trick of record deals pushed China's spending in its current transfer period, which closes on February 26, to 258.9 million euros, higher than the 247.3 million euros spent by English clubs in the now-closed January transfer window, according to the transfermarkt website which tracks the sport's commercial dealings.
Teixeira's signing on a four-year deal from Ukraine's Shakhtar Donetsk also shows China now has the clout to attract players in the prime of their careers. The 26-year-old had been linked with a move to Liverpool, one of the world's top teams.
"Everyone has always known that I want to stay in Europe and transfer to a club in the English league. But unfortunately all the offers I received from them weren't serious and didn't contain anything specific," Teixeira told the Shakhtar Donetsk website.
"I now received a serious offer from China. I am of course moving there."
Written by Administrator
Saturday, 16 January 2016 16:58
British athletics' senior administrator has insisted London has "nothing to hide" over its successful bid to stage the 2017 World Championships.
French investigators have opened a preliminary inquiry into the bidding procedure for the 2021 world championships in Eugene, amid allegations global governing body the IAAF was involved in widespread corruption and the covering up of several doping cases.
London defeated Doha in the final vote for the 2017 championships, the Qatari capital being awarded the 2019 edition.
But UK Athletics chairman Ed Warner said Friday: "All I know is that London's bid was completely by the book and through the front door in a classically British way.
"We have nothing to hide and we would be delighted to spend any amount of time going through our processes with the investigators if that helps root out any miscreants."
Written by Administrator
Saturday, 09 January 2016 23:47
FIFA's ethics tribunal said Saturday it had provided Sepp Blatter and Michel Platini with the reasons for its decision to ban them from football for eight years, clearing the way for them to appeal against the decision.
"The adjudicatory chamber of the independent Ethics Committee ... has notified Mr Joseph S. Blatter and Mr Michel Platini of the grounds for the decisions passed in December 2015," the body said in a statement.
Written by Administrator
Thursday, 10 December 2015 07:38
Jose Mourinho hopes Chelsea's progress to the Champions League last 16 will restore his side's shattered confidence and help save his job.
Mourinho was on the brink of being sacked until Chelsea avoided elimination from Europe's elite club competition with a 2-0 win over Porto at Stamford Bridge on Wednesday.
Needing a draw to ensure they made it to the knockout stages, Chelsea got a timely piece of good fortune through Ivan Marcano's early own goal before Willian's second half strike completed a victory that lifted the west Londoners to the top of Group G and eased the pressure on Mourinho.
The sight of Chelsea owner Roman Abramovich grinning and exchanging high-fives with his entourage afer Willian's goal suggested Mourinho has bought himself a little time to get the Premier League champions back on track.
And the beleaguered Blues boss took heart from the way his players, reportedly mutinous at times during a dismal campaign, responded to the prospect of having to fight to spare him from Abramovich's axe.
"The thing that I'm more happy with apart from the result is the players accepted the challenge of playing to win, even though we only needed a draw," Mourinho said.
"That is not so easy when the pressure is so high and the results are bad in this difficult period.
"Being in the Champions League is very important. Being here is the minimum we can give to our supporters.
"The results are not as good as the way we are working every day, but after our first goal we were more relaxed and confident."
With Chelsea's domestic form so poor, Mourinho conceded there is only an outside chance they could qualify for next season's Champions League via a top four finish.
That makes winning the Champions League the more likely route back into the competition and, in a transparent bid to take the pressure off his team, Mourinho labelled the Blues as also-rans who would be the preferred choice of all their potential opponents in Monday's last 16 draw.
Written by Administrator
Monday, 07 December 2015 15:25
Two goals from Marko Arnautovic condemned Manchester City to a 2-0 defeat on Saturday as their Premier League title hopes suffered a serious blow at Stoke City.
The Austrian forward netted twice in the first half and missed several chances for a hat-trick as a dominant Stoke side claimed a well deserved win at a windswept Britannia Stadium.
Xherdan Shaqiri, their £12 million ($18.1 million, 16.7 million euros) record signing, was at the heart of the success with assists for both goals and a wonderful all-round display.
Despite leading the table at the start of the day, Manchester City now have just one win from their last four league games and are experiencing their toughest spell of the season.
Manuel Pellegrini's side improved slightly after half-time, but rarely threatened a fightback after a dreadful defensive display in the first period.
Stoke made a dream start as Arnautovic gave them a seventh-minute lead following fine work from Shaqiri on the right.
The Switzerland international showed fine balance to get the better of Fernando on the touchline before crossing for Arnautovic, who darted between two defenders to finish.
Kevin De Bruyne had a chance to level for the visitors after skipping from midfield to the edge of the area, but his tame shot on 14 minutes was well saved by goalkeeper Jack Butland.
A minute later Stoke doubled their lead as Shaqiri and Arnautovic combined again.
- Fernando limps off -
There was more brilliance from Shaqiri, whose superb turn outfoxed Fernando before his fabulous pass gave Arnautovic the chance to produce a cool, low finish for 2-0.
After a quiet spell, Bojan threatened to score a bizarre third goal for Stoke when he made the most of several ricochets to ride three challenges before eventually being crowded out 10 yards from goal.
Then Stoke had a glorious chance to add to their tally when a back-heel from Ibrahim Afellay released Glenn Whelan on the left and the midfielder's cross was headed wide at the near post by Arnautovic.
Written by Administrator
Tuesday, 01 December 2015 18:47
Will Hill returned a last-gasp blocked field goal attempt for a touchdown as the Baltimore Ravens scored a dramatic 33-27 win over the Cleveland Browns.
The Ravens had looked set to suffer an agonising late defeat as Cleveland kicker Travis Coons stepped up for what would have been a game-winning 51-yard field goal with the last play of regulation.
But Baltimore defensive end Brent Urban blocked the kick and Hill scooped up the loose ball to gallop down the sideline to snatch a sensational win for the Ravens.
The victory saw the Ravens, playing without injured quarterback Joe Flacco, improve to 4-7, although they remain in third in the AFC North standings behind division leaders the Cincinnati Bengals (9-2) and Pittsburgh (6-5).
Written by Administrator
Sunday, 22 November 2015 20:39
Jamie Vardy equalled a Premier League goalscoring record as he helped take Leicester City to the top of the table with a 3-0 win at Newcastle on Saturday as England's leading clubs paid tribute to the victims of the Paris terror attacks.
England striker Vardy scored in first-half stoppage-time at St James' Park when he cut inside Moussa Sissoko to equal Ruud van Nistelrooy's record of scoring in 10 consecutive Premier League games for his club.
However, Vardy is still short of all the time English top-flight record for goals in an unbroken run of 12 club matches set by Jimmy Dunne of Sheffield United in the old First Division during the 1931/32 season.
Few would have tipped either Vardy, who scored just four goals last term and was playing non-league football just a few years ago, or Leicester to enjoy the heights they have both achieved this season.
<< Start < Prev 1 2 3 4 5 6 7

8

9 10 Next > End >>


Page 8 of 23