UK News
Top Headline
Other Headlines

  The India Club, a restaurant and bar on the Strand near London's West End, is trying to use its...
Read More...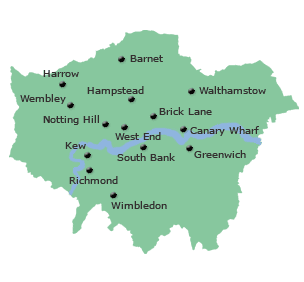 World News
Written by Administrator
Saturday, 17 October 2015 17:44
Considered Mexico's prime villains, Donald Trump and fugitive drug lord Joaquin "El Chapo" Guzman are Halloween stars in this country, with a company seeking to make a killing with masks of the infamous duo.
The latex mask with the Sinaloa cartel boss's signature mustache and a black-and-white striped prison uniform sell for $30 on the Internet and some shops in Mexico City.
Grupo Rev says it has already sold 2,000 Chapo disguises and is making another 1,700. The masks take an entire day to make at the factory in the central town of Jiutepec.
"There's a little bit of criticism but we are Mexicans and we find laughter in tragedy," Maria del Carmen Navarro, a Grupo Rev design engineer, told AFP.
Written by Administrator
Thursday, 15 October 2015 16:29
An "intergalactic space ambassador", a man who believes he is Lucifer and a retired policeman who just wants his pension have announced bids for the Philippine presidency.
So-called "nuisance" candidates are a staple of the Southeast Asian nation's chaotic democracy, and dozens have again emerged during this week's registration period for next year's presidential elections.
Among them is Allan Carreon, who turned up at election headquarters in Manila with his title of "intergalactic space ambassador" emblazoned on his shirt and advising voters he was receiving wise counsel from aliens.
"The aliens have given me the will to run for president," Carreon told reporters.
One of his potential rivals is the heavily bearded Romeo John Ygonia who said he preferred to be called "Archangel Lucifer", adding that he was running on the orders of his "master".
Asked who his master was, he cryptically replied: "He is dwelling in my heart".
Another claiming divine intervention was Marita Arilla, 70, who said she was a retired school teacher with ambitions of turning the Republic of the Philippines into a monarchy for God.
"I run for president as an independent candidate bringing the banner of an absolute monarchy that is an unlimited power of God," Arilla told reporters.
Retired policeman Romeo Plasquita, 61, had more modest ambitions.
"I am not suited to run for president. I don't have money and I have no personality," he told reporters as he registered.
He said he was running because he had not received his pension for five years, and government officials had ignored his requests for help.
"They will pay attention to me (now) because I am a presidential candidate," he said.
Written by Administrator
Thursday, 15 October 2015 10:43
European Union leaders will on Thursday try to thrash out solutions to the continent's spiralling migrant crisis and step up a diplomatic offensive aimed at winning Turkey's help in stemming the flow of Syrian refugees.
The summit will focus on working with countries outside Europe's borders to help tackle the worst crisis of its kind since World War II.
The leaders will also discuss creating a possible safe zone in the north of war-torn Syria.
The key issue will be efforts to get a reluctant Turkey's approval for an EU plan to assist it in hosting over two million refugees, with German Chancellor Angela Merkel heading to the country on Sunday for talks.
EU Vice-President Frans Timmermans and other senior officials meanwhile arrived in Turkey on Wednesday to push the government on the plan, having postponed their visit after deadly suicide attacks in Ankara at the weekend.
"An agreement with -- and concessions to -- Turkey only make sense if it effectively reduces the influx of migrants," European Council President Donald Tusk said as he prepared to host the summit.
European leaders hope that helping refugees inside Turkey, giving it money and aiding the country to strengthen its coastguard will discourage Syrian refugees from taking perilous sea and land routes into the continent.
- Syria, Russia -
But Turkey, whose President Recep Tayyip Erdogan was in Brussels last week, wants more cash and rejects proposals for more refugee camps. Erdogan also wants more EU cooperation for his fight against "terrorism", which is aimed both at Kurdish separatists and Islamic State jihadists.
Tusk, who visited Turkey and Jordan last month, said that the EU summit would also discuss "complex" issues "including (the) question of (a) safe zone in Syria. Turkey wants it. Russia is openly against."
Turkey has called for a safe area and no-fly zone in northern Syria that would be free from both Bashar al-Assad's forces and IS but EU countries are "sceptical", diplomats say, especially after Russia launched military action in Syria.
Written by Administrator
Wednesday, 14 October 2015 09:25
The first Democratic debate of the 2016 US presidential campaign kicked off Tuesday with frontrunner Hillary Clinton trying to draw a line under scandals that have chipped away at her support.
Here are some key moments in the debate:
- 'Will you say anything to get elected?' -
CNN moderator Anderson Cooper opened the debate with a tough question for Clinton about policy flip-flops and what she is willing to do to gain power, a topic that has dogged the former first lady, secretary of State and New York senator.
"I have always fought for the same values and principles, but like most human beings, including those of us who run for office, I do absorb new information, I do look at what's happening in the world," Clinton shot back, with a steel that would be seen throughout the evening.
- Barnstorming Bernie -
Bernie Sanders, Clinton's nearest rival in the polls, wasted no time in displaying his leftist chops, speaking in a tone that for America's conventional politics sounded uncompromising, bordering on revolutionary.
Written by Administrator
Saturday, 10 October 2015 18:14
Cigarette smoking will kill about two million Chinese in 2030, double the 2010 toll, said researchers Friday who warned of a "growing epidemic of premature death" in the world's most populous nation.
On current trends, one in three young Chinese men will be killed by tobacco, the team wrote in The Lancet medical journal. Among women, though, there were fewer smokers and fewer deaths.
"About two-thirds of young Chinese men become cigarette smokers, and most start before they are 20. Unless they stop, about half of them will eventually be killed by their habit," said the article's co-author Zhengming Chen from Oxford University.
China consumes over a third of the world's cigarettes, and has a sixth of the global smoking death toll.
"The annual number of deaths in China that are caused by tobacco will rise from about one million in 2010 to two million in 2030 and three million in 2050, unless there is widespread cessation," the researchers wrote.
"Widespread smoking cessation offers China one of the most effective, and cost-effective, strategies to avoid disability and premature death over the next few decades."
The 2010 death toll was made up of some 840,000 men and 130,000 women in China, which has a population of about 1.4 billion.
Smokers have about twice the mortality rate of people who never smoked, with a higher risk of lung cancer, stroke and heart attack.
The proportion of deaths attributed to smoking among Chinese men aged 40-79 has doubled from about 10 percent in the early 1990s to 20 percent today, said the researchers.
- Women smoke less -
Among city dwellers the figure was even higher -- a quarter of all male deaths, and rising.
Written by Administrator
Thursday, 08 October 2015 12:08
A rare grey pearl necklace that once belonged to a British aristocrat sold for HK$41 million ($5.27 million) in Hong Kong on Wednesday, auctioneers Sotheby's said.
The string of pearls was part of the collection of Viscountess Cowdray, Lady Pearson.
The buyer, a private collector from Hong Kong, made the winning bid by phone.
Viscountess Cowdray, who died in 1932, was famed for her collection of furniture and works of art, as well as jewellery. The pearls were first put up for auction in 1937.
Written by Administrator
Monday, 05 October 2015 10:28
In Roseburg, the small western US town thrown into the national spotlight last week by the shooting of nine students, it was time to reflect and pray Sunday.
The tragedy was very much still present at New Beginnings Church of God.
Pastor Randy Scroggins's daughter, Lacey, survived the shooting by playing dead and hiding behind the dead body of one of her classmates.
"The God who was good for us yesterday is still the God who is good today, even if we do not understand what happened," Scroggins told the church.
The pastor paid tribute to the victims, aged 18 to 67, and in particular to Rebecka Carnes, whose grandparents were on hand for the service, and Treven Anspach, whose body knocked down and hid his daughter during the melee.
Before the service, Scroggins shared Lacey's story. He said that when the shooter, Chris Harper Mercer, first entered their classroom, Lacey thought it was a joke or a security exercise.
Then the shots started. Their instructor, Lawrence Levine, fell first, followed by students, one by one.
Written by Administrator
Monday, 05 October 2015 10:16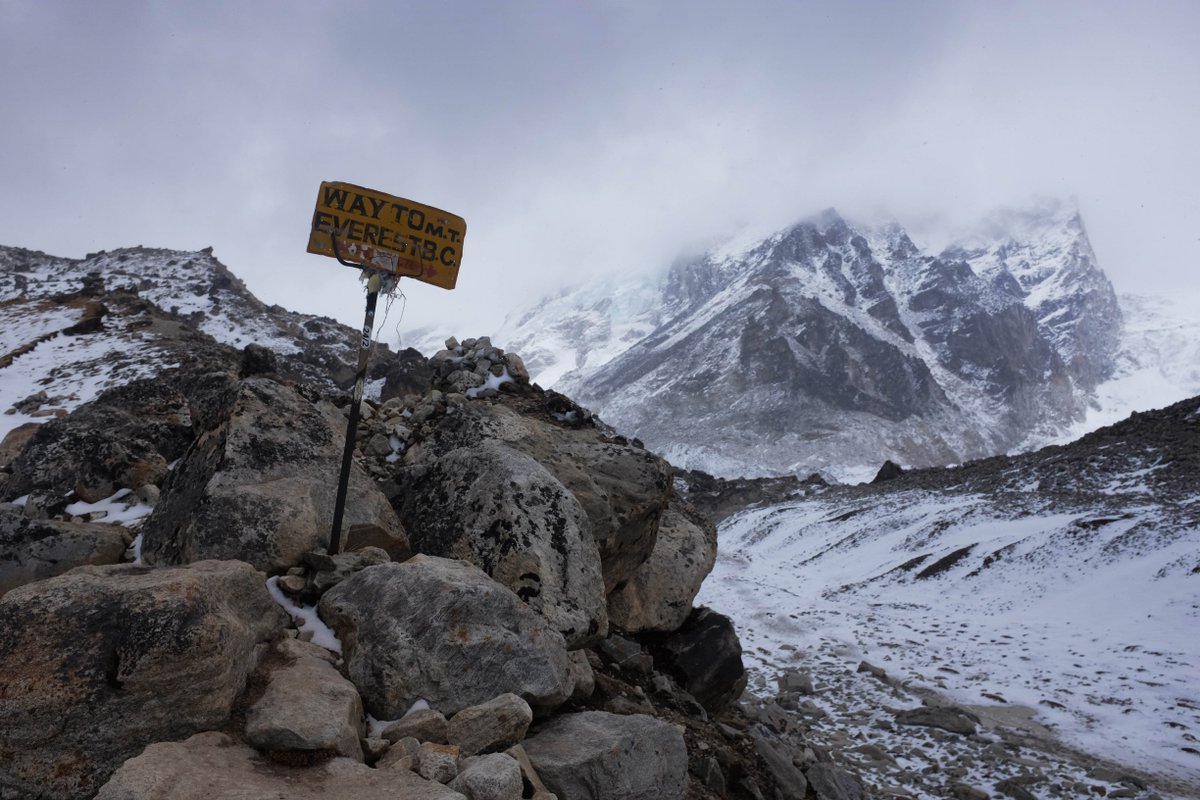 Dozens of runners donned snow goggles and braved icy temperatures to participate in the world's highest marathon in the foothills of Mount Everest on Monday, five months after a 7.8-magnitude earthquake devastated Nepal.
The annual Tenzing-Hillary Everest Marathon, which kicked off in 2003, is usually held in May to mark the anniversary of the first conquest of Everest by Tenzing Norgay and Edmund Hillary on May 29, 1953.
But organisers postponed this year's race to October after a massive earthquake hit the Himalayan nation in April, killing nearly 8,900 people and triggering an avalanche on Everest base camp that left 18 dead.
"We decided not to cancel the race entirely because we wanted to send a positive message about Nepal to the world and help revive our tourism industry," organiser Shikhar Pandey told AFP.
"Everest represents Nepal. We want to tell the world that Nepal is safe by successfully organising an event like this," he said.
Written by Administrator
Friday, 02 October 2015 07:49
Students at a US college in Oregon where 10 people were killed by a lone gunman on Thursday described scenes of panic and terror as they ran for their lives or hid in classrooms.
"I probably heard a good 35 to 40 shots," Cassandra Welding, who was in an adjacent room to the shooter, told local media.
She said a fellow student at Umpqua Community College in rural Roseburg opened a connecting door to check what was happening and was shot.
"Then we locked the doors, turned off the lights and ... we were all pretty much in panic mode and called 911 and our parents and (said) 'I love yous' because we didn't know what would happen, if those were our last words."
"We put our backpacks in front of us, chairs, whatever we could, to shield ourselves in case he came in," she added.
Student Brady Winder said he was in class on what was the fourth day of the school year when he heard a loud pop at around 10:40 am from an adjoining classroom in Snyder Hall. He said he initially assumed it was a desk or someone hitting the floor.
Winder said his teacher called out through the door to see if everything was OK and then further shots rang out.
Written by Administrator
Sunday, 27 September 2015 10:44
Bare-chested and with leaves wrapped around their necks, a small group of voodoo worshippers emerges from a dense forest in southern Togo.
The oldest among them, a man in his sixties with decorative beads around his neck, carefully holds up a blue stone and closes his eyes.
"We started the ceremonies six months ago," says Nii Mantche, the high priest of the sacred forest, from his position on a wooden stool.
"Today is the climax -- the release of the sacred stone. I am the only person to take out this stone from the depths of this forest."
Voodoo has a special place in the life of the people of Togo.
The nature-based belief system emerged at the end of the 16th century in the town of Tado on the Mono river, which separates the country from Benin to the east.
Followers worship a single god, the Mahu or Segbo-Lissa, through more than 200 deities who are represented mostly by clods of earth.
The tiny West African nation may have only seven million people but 51 percent practise voodoo, which has multiple forms -- more than those who follow Christianity and Islam combined.
In the south, voodoo shrines dot the countryside where most Togolese live, guarded by high priests and priestesses.
In Lome, the fetish market is renowned across west Africa and is home to traditional healers using objects from skulls and dried animal skins to bones, features and statues to treat ailments.
- Voodoo new year -
For the Guin people of Aneho, Togo's second city some 50 kilometres (30 miles) east of the capital, Lome, the annual Epe-Ekpe or Ekpessosso festival in September marks the start of the new year.
The traditional "taking of the sacred stone" ceremony was started in 1663 by settlers from the former Gold Coast -- modern-day Ghana -- and has now taken place 353 times.
It includes a major rite in all voodoo places of worship to beg the gods for forgiveness.
<< Start < Prev 11

12

13 14 15 16 17 18 19 20 Next > End >>


Page 12 of 47