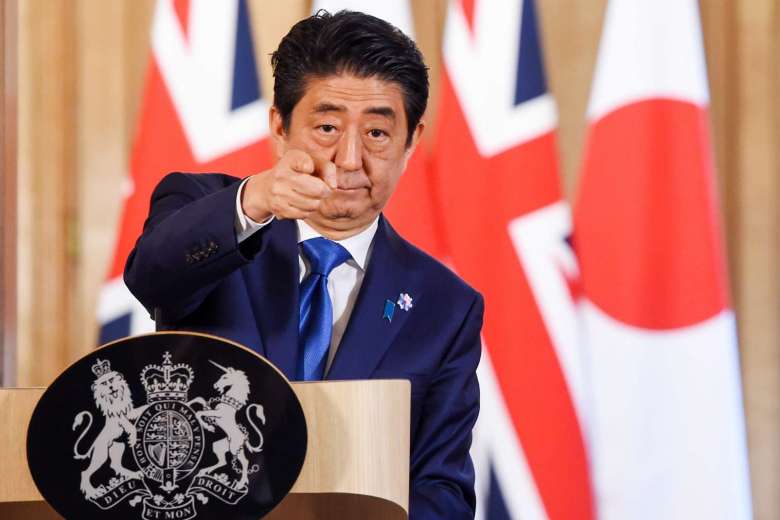 Prime Minister Shinzo Abe said on Thursday that "drastic fluctuations" in the yen's value risked having a major impact on the trade prospects of Japanese companies.
Abe said the current situation was "not desirable", during a visit to London.
The yen surged to an 18-month high against the dollar after the Bank of Japan (BoJ) decided last week not to unveil any fresh stimulus.
On Thursday afternoon, the dollar was at 107.13 yen, still way down from above 111 yen before the BoJ announcement.
A strong currency is damaging for Japan's exporting giants, such as Toyota and Sony, as it makes their goods more expensive overseas and shrinks the value of repatriated profits.
"Any drastic fluctuation on the exchange rate will have a major impact on the trade of Japanese companies, which is not desirable," Abe told a press conference in London.
Such trade-reliant companies "will receive a lot of impact if abrupt change in the rate occurs. It is not favourable.
"At the forex market, excessive volatility or disorderly moves could give adverse impact and therefore the stability in the currency rate is important.
"We need to carefully watch these movements of exchange rate and as necessary we would like to respond."
Abe is on a tour of European capitals ahead of hosting the Group of Seven summit on May 26 and 27 in the Ise-Shima region between Tokyo and Osaka.
"There may be discussion as necessary" at the Group of 7 summit on exchange rates, he said.
Japan last intervened in currency markets around November 2011, when it tried to stem the yen's rise against the dollar to keep an economic recovery on track after the quake-tsunami disaster earlier that year. afp