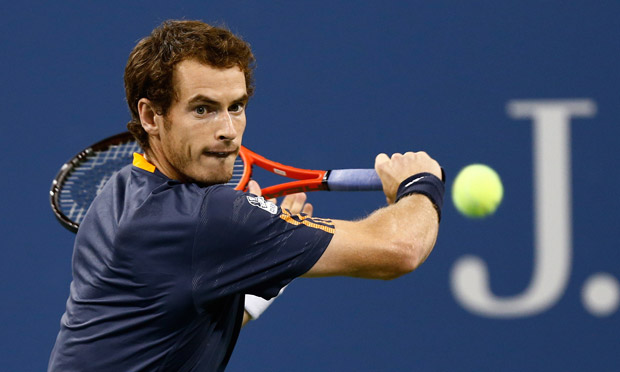 Andy Murray swept into the semifinals of the ATP Tour Finals with a 6-4, 6-2 victory over Stan Wawrinka on Friday as the world No. 1 remained on course for a final showdown against Novak Djokovic.
Murray brushed aside Wawrinka in 86 minutes at London's O2 Arena to ensure he finished top of his group and avoided a last four clash with Djokovic.
Instead, the 29-year-old will face Canada's Milos Raonic in Saturday's semifinals.
Wawrinka's defeat means Japan's Kei Nishikori qualifies as runner-up to Murray in their group, and he will take on defending champion Djokovic in the other semifinal.
Nishikori lost to Djokovic on his previous appearance in the semifinals in 2014.
The 26-year-old Nishikori suffered a frustrating warm-up for his latest meeting with Djokovic as the world No. 5 was beaten 3-6, 6-2, 6-3 by Marin Cilic in the evening session to leave him with two defeats in his three group matches.
Murray ended Djokovic's 122-week reign at the top of the rankings two weeks ago, but to guarantee finishing 2016 in pole position, he must win the Tour Finals for the first time.
He looks in the mood to do just that on the evidence of a ruthless performance against U.S. Open champion Wawrinka, which took his winning streak to 22 matches and equaled his career best run earlier this year.
"The first set was tight. There weren't many chances. I managed to get the break late in the set," Murray said.
"In the second set, I'd already qualified for the semis so maybe it was easier for me to play more free than him."
This has been an incredible year for Murray, who has won Wimbledon for the second time, claimed a second Olympic gold medal and become a father for the first time.
To finish it on another high, Murray must repeat this year's Wimbledon and Queen's final triumphs against the big serving Raonic.
That would set up a possible winner-takes-all meeting with his old rival Djokovic to determine who secures the Tour Finals title and the world number one ranking.
Murray got a pre-match boost just before stepping on court when he learned his brother Jamie was guaranteed to finish the year as doubles world No. 1 with partner Bruno Soares.afp, photo by kbctv.co.ke