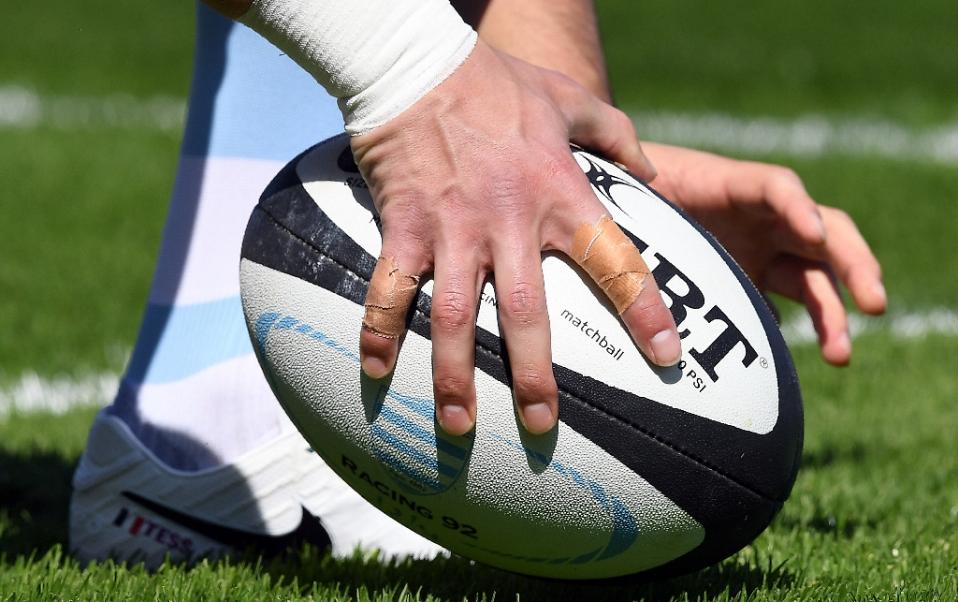 Officials in charge of England's elite Premiership club competition on Thursday joined the calls for reform of what they say is an "unsustainable" international calendar.
Ever since rugby union became a fully professional sport shortly after the 1995 World Cup in South Africa, there has been talk of a 'global season' in a bid to get greater harmony between club and international fixtures.
But with the 15-a-side code traditionally a winter sport in both the northern and southern hemispheres, all attempts to streamline the match programme have so far foundered, despite often repeated concerns about player welfare and burn-out.
In England and France, two of Europe's leading rugby nations, there is a further complication in that players are contracted to free-standing clubs rather than their national unions.
Yet for large parts of the existing season, those players are away on Test duty, be it the November international campaign or the Six Nations, Europe's premier tournament, which runs from February to March.
However, with the current Test programme expiring after the 2019 World Cup in Japan, there is the possibility for reform especially as world champions New Zealand, an on-field superpower but commercially outgunned by wealthier European nations, have indicated they won't just sign up to more of the same.
Bosses at the Celtic League -- the major domestic tournament for leading teams in Scotland, Ireland, Wales and Italy -- have put forward a proposal for delaying the start of the Six Nations by six weeks in order to get club seasons completed beforehand.
But the Six Nations have thus far jealously guarded what they see as a prime commercial spot in the overall European sporting calendar given that no major football tournaments are being concluded at the same time.
Their stance has often been regarded as the major barrier to meaningful fixture reform, but Premiership chief executive Mark McCafferty insisted change was possible without moving the Six Nations.
- Unsustainable -
"We don't like that particular idea, but we do have some of our own ideas and concepts," said McCafferty, speaking at the launch of the 2016/17 Premiership season at Twickenham on Thursday.
"I think the international season structure is unsustainable as it is at the moment.
"It's coming to a head for sure. We're talking about what happens after the World Cup in Japan in 2019, so we've got to focus a few years out."
He added: "It's very complicated, it's very inter-related, and nobody really can act unilaterally, we've got to do it collaboratively."
While Celtic League officials have talked of adding a United States-based franchise team to their competition, McCafferty is content for the 12-team Premiership to remain an all-English affair.
However, he has not ruled out further matches in America following March's ground-breaking clash between champions Saracens and London Irish in New Jersey.
"We are an English league, that's where our strength is. We've certainly no plans to change," he said.
"We'll look to grow our profile in the States for sure, and we've made a couple of big breakthroughs on that last season.
"It's about gaining profile for the Premiership competition in the States rather than basing any teams there.
"We're just putting together some last-minute details on our fixture in the US for the season. It will be a few weeks before we're able to confirm everything, but it will happen." afp