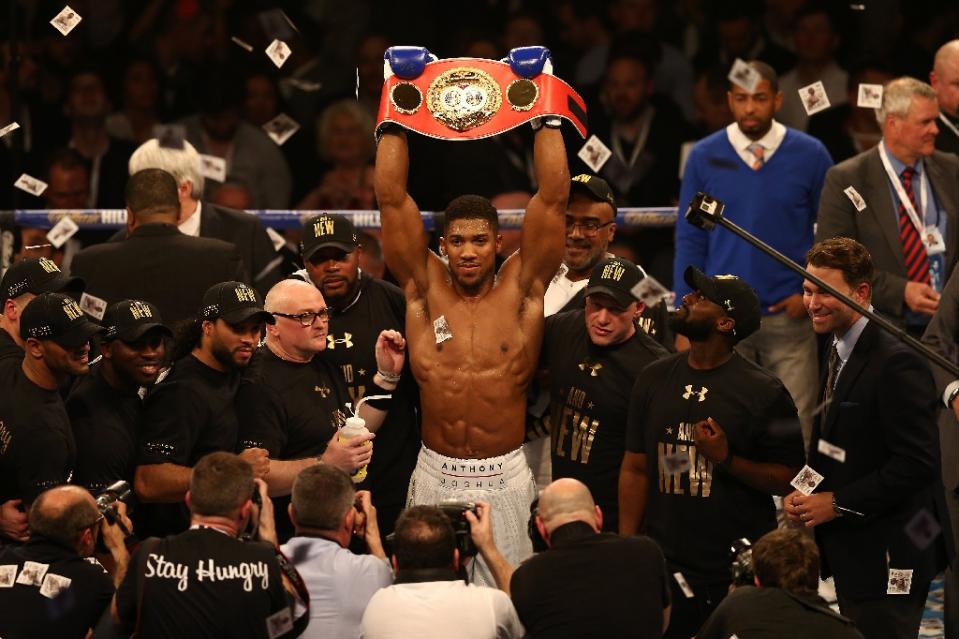 Britain's Anthony Joshua could yet defend his International Boxing Federation world heavyweight title at Beijing's Bird's Nest Stadium, promoter Barry Hearn said Monday.
Hearn said he was talking to Chinese officials about a contest involving the 26-year-old Joshua, who won his version of the heavyweight crown when he defeated previous title-holder Charles Martin in London last month.
If the plans become reality it would mean Joshua, a gold medallist at the London 2012 Olympics, fighting in the stadium that was the centrepiece of the 2008 Games.
"When you plan someone's career like Joshua you tend to plan in advance and I think we're two years away from saying we can sell out the Bird's Nest in China," explained Hearn.
"I think Joshua's going to be a global figure, and therefore I've got to give him a global platform. I was in Shanghai last week and we were talking. As soon as you show people pictures of Joshua knocking someone out, they get excited."
Joshua will make the first defence of his title against Dominic Breazeale, like Martin an American, in London next month.
Victory in that bout would put Joshua on course for a unification fight with fellow British world heavyweight champion Tyson Fury.
Hearn said that were everything to go according o his schedule, Joshua could fight China's 2008 Olympic silver medallist Zhang Zhilei in Beijing.
Zhang is unbeaten in eight professional contests since basing himself in Las Vegas.
"He's a heavyweight who is almost 7ft tall and we could do it with a pay-per-view audience of tens of millions of Chinese people watching it," Hearn said.
"Sometimes these things don't happen because people get beaten, but our job is about creating these kinds of moments," he added. afp