World News
Top Headline
Other Headlines

  Footage from within one of Australia's offshore detention facilities for asylum seekers reached...
Read More...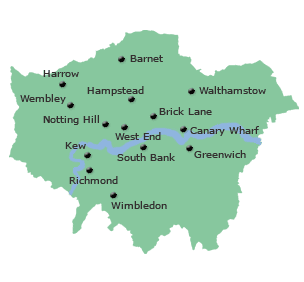 Sport
Written by Administrator
Wednesday, 26 November 2014 14:16
Two-time world champion Lewis Hamilton said Monday he is determined to keep winning Formula One titles after his triumph in Abu Dhabi.
After a night of partying following Sunday's Grand Prix victory, the 29-year-old Briton said he would get immediately down to work improving the car for next season.
"We want to be able to go into next season and compete again and be as strong as possible.
"That's obviously going to be the goal and I have absolute faith in the team that we will come back very, very strong next year."
Hamilton's victory, after Mercedes teammate and season long rival Nico Rosberg made a poor start from pole position and then suffered mechanical problems on his way to finishing 14th, added a second title to the first won in 2008.
Mercedes dominated the season with a record 16 wins in 19 races – 11 to Hamilton and five to Rosberg – and produced speed and consistency that left their rivals stranded.
The team now appear poised to enjoy an era of supremacy like that of Germans Michael Schumacher, at Ferrari, and Sebastian Vettel, at Red Bull.
"The first title was an exceptional and an incredible feeling for me," said Hamilton.
"That was achieving a life-long goal of getting to Formula One and winning the world championship. I don't know if I was in a place to really embrace it and absorb it in the way I can today.
"Being a part of this team is definitely a more satisfying feeling. Winning this championship with this team -- a young team that has worked so hard to get to where we are," he added.
"To be a part of that is something really very special.
"You see the atmosphere in the team, you see the guys at the factory and what's gone on with the partnership with Petronas and all the guys back at the factories in Brackley and Brixworth putting the team together.
Written by Administrator
Tuesday, 25 November 2014 16:11
Norwegian prodigy Magnus Carlsen retained his title as World Chess Champion on Sunday, defeating rival Viswanathan Anand for the second year in a row.
The 23-year-old world number one beat India's Anand, title-holder of the championship from 2007 to 2013 when he was dethroned by Carlsen, in two of 11 games of the competition, with the others ending in draws.
"I am very happy," Carlsen was quoted as saying by Russian press agency TASS. "It was a very difficult match, much more difficult than last year."
"Anand is a very strong chess player, but he had practically no chance of winning."
Carlsen had been playing since November 8 against Anand, who is nearly 20 years his senior, in the Russian Black Sea resort of Sochi.
The victory, secured with a difference of just two points, will mean one million euros ($1.2 million) in prize money for Carlsen just a week before his 24th birthday.
"Overall, throughout the match, Carlsen played better than I did," Anand was quoted as saying by TASS.
"I tried, but the risk didn't work out. Carlsen didn't make a mistake. I had nothing left to do but take risks."
Carlsen turned grandmaster at 13 and in 2010, aged only 19, became the youngest player in history to be ranked world number one. He won the Candidates Tournament in 2013 to earn the right to challenge Anand.
His breakthrough in chess came in 2004, when as a 13-year-old he defeated Russian former world champion Anatoly Karpov, forced Russian legend Garry Kasparov to a draw, and became a grandmaster.
Before Carlsen captured the championship crown in 2013, the last Westerner to hold the title was American legend Bobby Fischer who relinquished it in 1975.
Carlsen missed by a few weeks becoming the youngest world champion, a record set by his one-time coach Kasparov in 1985.
Written by Administrator
Monday, 17 November 2014 21:06
England landed in Sri Lanka yesterday.
It was drizzling. It much of the time rains in Colombo at this point of year. Seven one-day internationals are planned for this visit, considered to be critical if for England's group holding before the World Cup, yet the explanation behind the extreme number might likewise be joined with a suspicion that few may be deficient.
On entry, the squad of 15 just about to a man took to the exercise center, as is the path with the advanced cricketer. In the event that the occasional storm endures in the south-west when the true business begins, their holding may be carried out there – and without a doubt on an arrangement of machine amusements.
Written by Administrator
Tuesday, 23 September 2014 18:26
Map, tent, water, food: check. All needed to scale the snow-capped peak of Africa's highest mountain Kilimanjaro.
Bat, ball, stumps, pads: check. Also needed when you're hoping to break the world record for the highest game of cricket ever played.
Two teams are taking part in a gruelling eight-day trek up the vast extinct volcano, to play a full Twenty20 game in the ice-covered crater just below its rugged peak, at 5,785 metres (19,000 feet).
"Kilimanjaro is definitely not somewhere I thought I'd bowl a few overs, but the challenge thanks to the altitude is huge... bring it on!" English bowling legend Ashley Giles, one of the captains of the mixed professional and amateur teams, told AFP.
The eccentric dream, to hear the thwack of willow on leather over three miles (five kilometres) high, was thought up by expedition leader David Harper, a British hotel real estate consultant.
Harper said he planned the match in a bar after his wife told him the "only way he was ever likely to play cricket at the highest level would be if he played on the top of a mountain".
After a week of climbing that began Saturday, teams plan to reach the peak at dawn on Friday.
But they then must play a full game in the crater of the dormant volcano, laying down a plastic track for the wicket over the ash before playing in the thin, freezing air surrounded by vast blocks of ice.
South African icon Makhaya Ntini, the country's first black Test player, is also taking part in what he called an "massive, exciting challenge".
There will be half the level of oxygen than at sea level for the game, doubling energy needed for the match.
The teams are taking oxygen tanks for medical emergencies.
But while flurries of snow may be possible in the bitter cold, organiser Harper promises that at least "rain is unlikely to stop play".
Qualified umpires will ensure the charity game is played properly -- and is eligible to break the record.
The mainly English team also includes players from Australia, Canada, Kenya and South Africa.
"It is a incredible challenge," said Heather Knight, the other team captain, who back home is vice-captain of the English women's team.
The expedition of over 30 players and umpires -- and an AFP journalist -- are making the trek to the top, along with a Tanzanian support team of over a hundred, helping to carry the kit and food up to the top.
The current record for the world's highest game is 5,165 metres (16,945 feet), played in the Himalayas at Everest base camp in Nepal in 2009.
If successful, the game on Kilimanjaro will be over 600 metres higher.
Written by Administrator
Tuesday, 16 September 2014 18:26
Long-time FIFA incumbent Sepp Blatter will have at least one rival for next year's presidential election as former senior FIFA executive Jerome Champagne confirmed on Monday he would contest it.
The 56-year-old Frenchman, who worked closely with Blatter between 2002 and 2005 when he was deputy secretary-general, said on Twitter he had sent a letter to FIFA headquarters in Switzerland that he would be a candidate confirming his initial declaration in London back in January.
Champagne had said at the time of the original declaration that he did not think he could beat 77-year-old Blatter, who has been in charge since 1998, if he ran but he had a chance if UEFA chief Michel Platini was a candidate.
Since then, though, Blatter has declared himself as a candidate despite stating beforehand he would not stand again and Platini pulled back from the brink even though he declared in Brazil prior to the World Cup finals in June that he could no longer support Blatter.
Champagne, a former diplomat who worked on France's successful bid for the right to host the 1998 World Cup before joining FIFA as an international advisor, said he was delighted that a debate had begun about the future of FIFA and football and thought more candidates would throw their hat into the ring.
"I have the honor of informing you that I have just written to the FIFA Ad-hoc Electoral Committee and its president, Mr. Domenico Scala, to confirm my intention to run for FIFA president," said Champagne in a letter to football federations posted on his website.
"This confirmation has of course been made in accordance with the current FIFA regulations and in line with the announcement of my candidature of 20 January 2014 in London, in the same location where The Football Association was founded in 1863, the first of the 209 FIFA member associations.
Written by Administrator
Wednesday, 27 August 2014 20:15
Neil Warnock has returned to Crystal Palace as manager to fill the vacancy created by the departure of Tony Pulis, the Premier League club announced on Wednesday.
Warnock, who previously managed Palace between 2007 and 2010, takes over after Pulis abruptly left Selhurst Park on the eve of the season amid reports of a disagreement with co-chairman Steve Parish.
Written by Administrator
Sunday, 17 August 2014 16:55
Toulon open the defence of their Top 14 crown against Bayonne on Friday with a sprinkling of foreign talent making up for the absence of Jonny Wilkinson and Joe van Niekerk.
The Mourad Boudjellal-financed club won not only the Bouclier Brennus last season, but also the European Cup for a second successive year.
Key squad members Wilkinson and van Niekerk have since both retired, ex-All Black prop Carl Hayman taking over the captaincy of a star-studded team bolstered by the arrival of Wales and Lions full-back Leigh Halfpenny and Australian utility back James O'Connor.
The back-row is boosted by the signings of Georgian giant Mamuka Gorgodze from Montpellier and South African Gerhard Vosloo from Clermont, while France international front-row forwards Fabien Barcella, Guilhem Guirado and Alexandre Menini have been snapped up from relegated Biarritz and Perpignan.
Halfpenny was left in no doubt about the weight of expectation coming in to Toulon.
"It's a huge challenge coming to Toulon, a challenge I was looking for in my rugby career. It's a challenge in rugby and in my life," said Halfpenny, who was elected Player of the Tournament in the 2013 Six Nations and Man of the Series in the British and Irish Lions' triumphant tour of Australia later that year.
"The team here is fantastic, full of quality players from around the world.
"Its success speaks for itself over the last couple of years and I'm very excited to be part of it."
But Halfpenny will certainly not have it all his own way, given the strength in depth of the squad, notably with current full-back Delon Armitage in sparkling form last season.
"Looking at the squad, there's quality in every position, it gives you massive confidence. There's huge competition for places," the Welshman admitted.
Toulon coach Bernard Laporte added: "Six finals in three years and three titles for Toulon, it's fantastic.
"I can understand that it might be tough to get going again after a title, aged 34 or 35, it's human, you no longer have the same hunger or determination.
"The eight newcomers will have to bring their appetite, a desire to integrate into the team and prove they deserve to be in the club."
Halfpenny is one of the latest raft of Welsh players to join the exodus from the Principality as the row between the Welsh Rugby Union and four regions drags on.
Outstanding centre Jonathan Davies has left Scarlets for Clermont, while towering lock Luke Charteris teams up with international teammates Jamie Roberts, Dan Lydiate and Mike Phillips at Racing-Metro.
Racing will likely be one of the clubs contending for league honours after its expensively-assembled squad showed what it was capable of after finally gelling at the end of last season.
Clermont have seen coach Vern Cotter take over the Scotland national team, and hardened lock Nathan Hines (Sale), winger Sivivatu Sitiveni (Castres), full-back Lee Byrne (Dragons) and centre Regan King (Scarlets) have all also moved on.
But Davies is just one of a number of exciting players to join, others including All Black winger Zac Guildford and English full-back Nick Abendanon, whose free-running game could be perfectly suited to the Top 14.
Montpellier finished second after the regulation season last year and have attracted one-time Australia captain Ben Mowen and Kiwi lock Tom Donnelly to what should be, once again, a dynamic team.
Toby Flood was Toulouse's key signing, the accomplished England fly-half and goalkicker successfully pried away from Leicester just one year away from the 2015 World Cup.
Toulouse, four-time European champions and multiple winners of the French league, struggled through last season with an underpowered pack, but coach Guy Noves has brought in All Blacks Corey Flynn and Neemia Tialata, and veteran France No 8 Imanol Harinordoquy from Biarritz.
Written by Administrator
Sunday, 17 August 2014 16:46
Unheralded youngsters Tyler Blackett and Reece James were among the players hoping to feature for injury-ravaged Manchester United in their Premier League opener at home to Swansea City on Saturday.
United launch the 2014-15 campaign against the Welsh side, in what will be Louis van Gaal's first competitive game as manager and Wayne Rooney's first competitive game as captain.
The winds of change have swept through Old Trafford since last season's dismal seventh-place finish, but hopes of a strong start to the campaign have been jeopardised by a raft of injuries.
Striker Robin van Persie is still short of fitness after his exertions under Van Gaal with Holland at the World Cup, while Antonio Valencia, Jonny Evans, Danny Welbeck and new signing Luke Shaw are all out.
Neither Blackett nor James, both of whom are 20, have ever played a competitive game for United, but despite Shaw's absence, Van Gaal does not believe that his side will have problems at left-back.
"I don't think so," the Dutchman said when asked if it was an area of concern.
"We have played in the USA (during pre-season) with Ashley Young and Reece James in that position, so that position is very well-covered."
Later on Saturday, last season's FA Cup winners Arsenal will launch their assault on the Premier League title at home to Crystal Palace, who parted company with manager Tony Pulis on Friday.
Arsenal manager Arsene Wenger, who saw his side outclass league champions Manchester City 3-0 in the Community Shield last week, is expected to hand a competitive debut to star signing Alexis Sanchez.
However, Arsenal will be without their German World Cup-winning trio of Per Mertesacker, Mesut Ozil and Lukas Podolski, and Wenger is worried that the start of the season has come too soon for his side.
"We are a bit short in our preparation," said the Frenchman.
"We had 11 players at the World Cup. Many of them had longer holidays after that. We could have done with one week later, with all the competitions."
With Pulis having left Palace after a reported disagreement with co-chairman Steve Parish, assistant manager Steve Parish will be in temporary charge for the trip to the Emirates Stadium.
Elsewhere on Saturday, Championship winners Leicester City will play their first top-flight game since 2004 when they host Everton, while fellow promoted side Queens Park Rangers welcome Hull City to Loftus Road.
In the day's other games, Alan Irvine begins his career as West Bromwich Albion manager at home to Sunderland, Tottenham Hotspur visit London rivals West Ham United, and Stoke City host Aston Villa.
Saturday's games will witness the first usage of vanishing spray -- used by referees to police distances at free-kicks -- in the English top division.
Manchester City begin their title defence at Newcastle United on Sunday, with manager Manuel Pellegrini refusing to reveal who will start in goal for the champions.
New signing Willy Caballero played in the Community Shield loss to Arsenal and Pellegrini hinted that the Argentine's superior fitness gave him the edge over last season's number one, Joe Hart.
Written by Administrator
Tuesday, 12 August 2014 19:45
French 13th seed Jo-Wilfried Tsonga won the Toronto Masters title on Sunday with a 7-5, 7-6 (7/3) victory over second seeded Roger Federer.
Tsonga hit 11 aces and 26 winners while Federer, two days after his 33rd birthday, was undone by 37 unforced errors.
The 29-year-old Tsonga had knocked out world number one Novak Djokovic and Andy Murray on his way to the final.
It was Tsonga's second career Masters 1000 title, coming almost six years after his first at Paris Bercy in 2008.
He is just the second French player after Guy Forget to win two titles at the Masters level.
Written by Administrator
Monday, 21 July 2014 13:30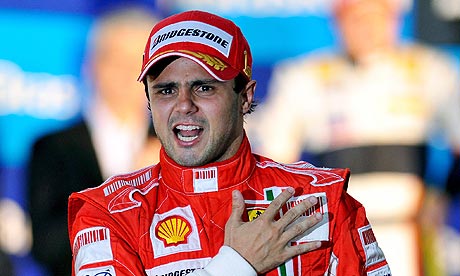 Felipe Massa, starting on the second row, somersaulted spectacularly out of the German Grand on Sunday after his Williams was bumped at the first bend.
Massa's car came to rest in the safety gravel. The Brazilian walked away unscathed but clearly frustrated after the accident triggered when Kevin Magnussen's McLaren clipped the rear of his car.
"Big crash for Felipe but he is out the car and heading back to the garage," Williams said on its Twitter account.
Magnussen continued, although the Danish driver reported damage to his front right tyre.
The race restarted after a brief interlude when the safety car appeared, with Mercedes' Nico Rosberg leading from pole.
Massa has suffered wretched luck this campaign.
<< Start < Prev 11

12

13 14 15 16 17 18 19 20 Next > End >>


Page 12 of 23