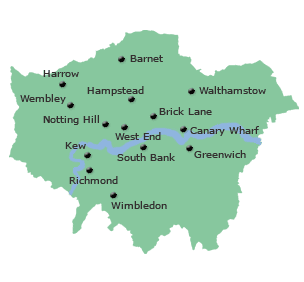 World News
Written by Administrator
Saturday, 26 December 2015 23:57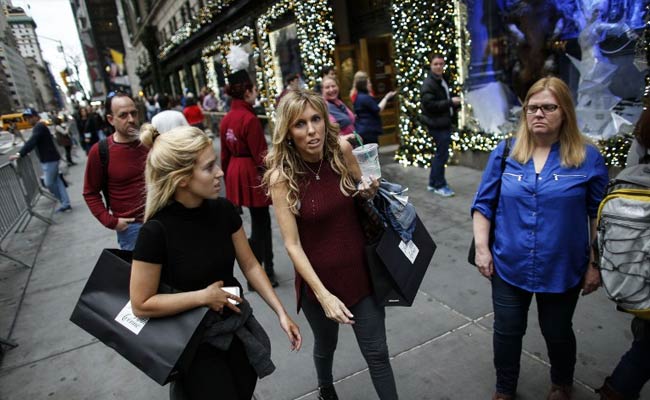 New Yorkers doing some last-minute shopping on Christmas Eve left their winter coats at home Thursday as temperatures soared to record highs.
The mercury hit 70 degrees Fahrenheit (21 Celsius) in the morning, prompting some people in the Big Apple to head out in T-shirts even though skies were overcast.
According to the National Weather Service, temperatures could soar to 74 degrees Fahrenheit in the city's iconic Central Park later in the day -- that would be a first for the date since weather record keeping began in 1871.
The previous record for December 24, 63 degrees, dates back to 1996.
Written by Administrator
Tuesday, 22 December 2015 19:20
JPMorgan Chase & Co has agreed to pay $150 million to resolve a securities fraud lawsuit by investors suing the bank over its "London Whale" trading scandal, which caused a $6.2 billion loss.
The settlement was disclosed in papers filed on Friday in federal court in Manhattan and would resolve a class action lawsuit filed in the wake of the scandal that emerged in 2012.
The lawsuit stemmed from oversight by JPMorgan's Chief Investment Office of a synthetic credit portfolio that caused the $6.2 billion loss and was linked to traders in the bank's London office including Bruno Iksil, the so-called London Whale.
Shareholders accused JPMorgan of knowingly hiding increased risks at the Chief Investment Office, including on an April 13, 2012, conference call when JPMorgan Chase & Co Chief Executive Officer Jamie Dimon called reports about the synthetic portfolio a "tempest in a teapot."
Written by Administrator
Monday, 21 December 2015 14:51
From London and Paris to New Delhi and Sao Paulo, traditional taxi drivers united worldwide against Uber in 2015, a year that saw riots, legal battles and even a kidnapping in protest against the startup.
Since first winning customers in San Francisco five years ago, Uber has enjoyed spectacular global growth by allowing customers to hail drivers using a smartphone app and bypass traditional taxi services.
But the company, now operating in 58 countries and valued at more than $50 billion, has suffered a bumpy ride on the road to success, infuriating conventional cab firms and battling regulators across numerous nations.
The firm's safety standards have also been called into question after Uber drivers were accused of abduction and sexual attacks of female passengers in India and the United States.
In New Delhi authorities attempted to ban the firm, after it was accused of failing to conduct adequate background checks on a driver who last month was jailed for life for the rape of female passenger in his car. But Uber has flouted the ban much to the outrage of traditional car services.
In many countries, cabbies say Uber represents unfair competition because its drivers are not subject to the often-strict rules and restrictions that govern conventional firms.
Their anger boiled over in 2015, notably in Paris where rioting by heavily unionised taxi drivers and the arrest of Uber executives in June led the startup to suspend its low-cost UberPOP service -- six months after it was banned.
Licensed cabbies, who in some countries must undergo hundreds of hours of training, accuse Uber of endangering their jobs by flooding the market with cheaper drivers who only need a GPS to get around.
- 'Pushed to the brink' -
"Taxi drivers, alright -- they've got big mouths -- but normally they're not aggressive," said Malia, who has driven a taxi in Paris for three years said of the riots in the city, which included torching of cars.
"But these guys have families to feed, debts. They've been pushed to the brink."
Uber does not employ drivers or own vehicles, but instead uses non-professionally licensed contractors with their own cars, allowing them to run their own businesses.
In London, 1,500 of the city's iconic black cabs blocked streets in September, while Mayor Boris Johnson raised drivers' ire after calling those opposed to new technology "Luddites".
Black cabbies spend three years studying for "The Knowledge", a gruelling test that requires them to memorise every street in London before gaining a licence, a tradition dating back to the 1800s.
They say they are being squeezed by the popular, cheaper Uber.
Written by Administrator
Saturday, 19 December 2015 21:44
Anti-Christmas protesters calling themselves "Losers with Women" marched through Tokyo's streets Saturday, bashing the upcoming holiday as a capitalist ploy that also discriminates against singletons.
The group of about 20 -- part of the Communist-inspired group that routinely protests Western holidays -- marched under angry banners that read "Smash Christmas!" in Tokyo's Shibuya district, where couples and families strolled for holiday shopping.
The scrooges -- mostly single men -- said they were against capitalism and were opposed to the commercialisation of Christmas.
"In this world, money is extracted from people in love, and happy people support capitalism," said the head of the organisation, formally called Kakumeiteki Hi-mote Domei, or the Revolutionary Losers' League.
Written by Administrator
Monday, 14 December 2015 18:51
Japan's top court will rule this week on a pair of 19th century family laws that critics blast as sexist and out of touch.
The Supreme Court will weigh in on the legality of a six-month ban on women remarrying after divorce and another law that requires spouses to have the same surname, in a highly anticipated decision set for Wednesday.
The court will decide whether to uphold, amend or strike down the controversial legislation, which dates back to an era of starkly different social mores.
The half-year remarriage ban is linked to complex rules over the timing of a child's birth after divorce -- designed to determine whether a child belonged to the ex-husband or the new spouse's family in an era before DNA testing.
The surname rule is a throwback to Japan's feudal family system, in which all women and children came under the control of the head of household -- traditionally a man.
"Even if the feudal family system is long gone, many people still have the image of a woman marrying into the husband's household," said Waseda University law professor Masayuki Tanamura.
That system was abolished in 1948, part of broad reforms pushed by the post-World War II US occupation, but Japan's civil code maintained the two articles -- which will go before the court this week.
Activists say the laws are a continued reflection of the country's male-dominated society more than a century after they came into effect.
- Judicial tango -
Mother and activist Masae Ido knows firsthand the implications of the half-year ban on remarriage.
"These laws mean a woman remains under a man's sexual control even after divorce," Ido, 50, told AFP.
She vividly recalls her frustration after the birth of a child with her second husband.
A municipal official said her ex-husband must be registered as the father of her baby -- who, under the rules, was born too soon after they divorced -- even though he was not biologically related to the child.
Written by Administrator
Monday, 14 December 2015 18:50
That drone under the Christmas tree? If you are a US resident, you will need to register it by February 19 or face a possible fine.
Rules released Monday by the US Federal Aviation Administration require registration of small unmanned aircraft weighing more than 250 grams (0.55 pounds) and less than 25 kilograms (55 pounds) including payloads such as on-board cameras.
The registration fee is $5, but in an effort to encourage people to register quickly, the FAA will waive the fee through January 20.
"Make no mistake: unmanned aircraft enthusiast are aviators, and with that title comes a great deal of responsibility," said US Transportation Secretary Anthony Foxx in a statement.
"Registration gives us an opportunity to work with these users to operate their unmanned aircraft safely. I'm excited to welcome these new aviators into the culture of safety and responsibility that defines American innovation."
Written by Administrator
Wednesday, 09 December 2015 13:47
The East Asia Pacific region is ageing at a faster rate than any other place in history, the World Bank warned Wednesday, a demographic shift likely to cramp public services and economic growth.
The region, which spans from Myanmar and China's western borders as far east as Japan, Papua New Guinea and the Pacific islands, is now home to a third of the world's over 65s -- some 211 million people.
That lurch towards older populations will have a significant impact on economic growth in a area of the globe that has been financially booming for much of the last two decades, according to the study.
The report is titled "Live Long and Prosper: Aging in East Asia and Pacific" -- a reference to the so-called Vulcan salute from the Star Trek sci-fi series.
Sharp falls in birthrates and a rise in life expectancy will likely heap pressure on public services while economies will struggle to fill the shortfall of working-age employees.
The region "has undergone the most dramatic demographic transition we have ever seen", said Axel van Trotsenburg, regional vice president of the World Bank's East Asia and Pacific Region.
Written by Administrator
Wednesday, 09 December 2015 12:39
The head of Croatia's leading rights group was left red-faced on Tuesday after his trousers fell down during a photoshoot with President Kolinda Grabar-Kitarovic.
Ivan Zvonimir Cicak, who heads the Croatian Helsinki Committee for Human Rights, was proudly posing in the front row for a photo with the president when his trousers suddenly dropped to his ankles.
Written by Administrator
Friday, 04 December 2015 12:44
There will be plenty of prayers in the wake of the latest mass shooting in the United States, but little concrete action on gun control is expected from lawmakers, despite pressure from Americans weary of the violence.
Fourteen people were killed and 21 others injured in Wednesday's shooting rampage at a social services center in San Bernardino, California that ended with the two suspects, a married couple, dead in a wild firefight with police.
It was the deadliest mass shooting since the 2012 massacre at a school in Newtown, Connecticut that left 26 people dead, including 20 small children.
"God isn't fixing this," the New York Daily News blared on its front page in a dig at lawmakers -- and presidential candidates -- who offer their "thoughts and prayers" to victims and their families but balk at strengthening gun controls.
"As latest batch of innocent Americans are left lying in pools of blood, cowards who could truly end gun scourge continue to hide behind meaningless platitudes."
To hammer home its point, the newspaper included tweets from several Republican presidential hopefuls -- Ted Cruz, Rand Paul, and Lindsey Graham -- offering prayers for the victims and their families.
President Barack Obama -- who has been visibly angry after recent mass shootings -- has called his inability to enact "common sense" gun controls in the wake of the Newtown shooting the biggest disappointment of his time in office.
While support for stricter gun control is on the rise -- up to 55 percent of Americans in a recent Gallup poll from 47 percent in 2014 -- Obama's rival Republicans, who control both houses of Congress, have blocked all attempts at reform.
- 'No easy answers' -
Written by Administrator
Thursday, 03 December 2015 18:15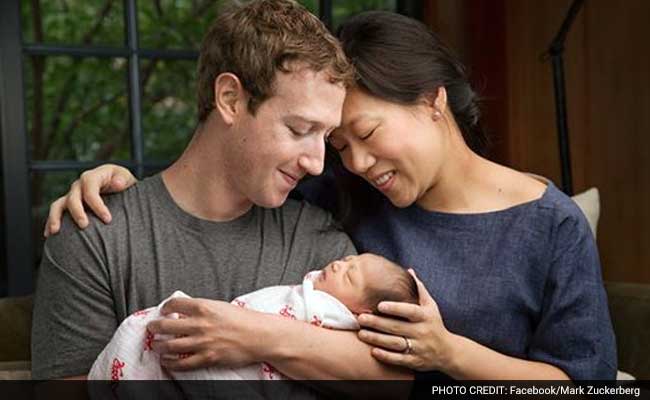 Mark Zuckerberg has grown from a Harvard dropout who changed what it means to be social into a billionaire philanthropist bent on shaping a better world for his daughter.
Zuckerberg and his doctor wife, Priscilla Chan, set the Internet abuzz this week with news of the birth of their first child, a girl named Maxima.
Zuckerberg and Chan also pledged to give away their Facebook fortune to make the world a "better place" for baby daughter Maxima and others.
In a letter to Maxima posted on his Facebook page, the couple said they were going to give away 99 percent of their company shares -- estimated value $45 billion -- during their lives in an effort to make a happy and healthy world.
Zuckerberg cemented his fortune, and a place in Silicon Valley history, by leading Facebook to a historic Wall Street debut in 2012. Facebook shares on Wednesday were trading at nearly triple the initial public offering price of $38.
The $16 billion IPO was structured to keep control of Facebook in the hands of Zuckerberg, who has been Time's "Person of the Year" and cracked the Forbes list of 20 richest people in the world.
The hoodie-wearing 31-year-old, depicted in the Hollywood drama "The Social Network" as a socially challenged computer geek, has evolved into a confident chief executive presiding over an online community boasting more than 1.5 billion users monthly as of September.
Despite his massive wealth, Zuckerberg still favors t-shirts, jeans and sneakers, topped off by his trademark hooded sweatshirt and a mop of brown, curly hair.
He has donned suits, though, while meeting with high-profile figures such as Indian Prime Minister Narendra Modi and US President Barack Obama.
Zuckerberg is known for setting annual goals, which have included wearing ties every day; only eating meat of animals he kills himself; and learning to speak Chinese to be able to chat with members of his wife's family who speak that language.
He has grown more outspoken socially and politically. Zuckerberg has marched with hundreds of Facebook employees in San Francisco's grand Gay Pride Parade and publicly backed US immigration reform.
Quotes credited to Zuckerberg included "What would you do if you weren't afraid" and "Move fast and break things."
Zuckerberg is known for advocating a "hacker way" of boldly twisting software or systems in promising directions.
<< Start < Prev 1 2 3 4 5 6 7 8

9

10 Next > End >>


Page 9 of 47