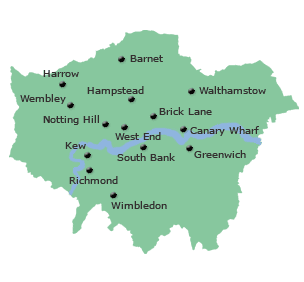 World News
Written by Administrator
Saturday, 27 June 2015 21:19
Billionaire and philanthropist Bill Gates, who spends millions of dollars on AIDS drug development, said Friday he hoped for a vaccine against the disease within the next decade as a cure remains far off.
"Probably the top priority is a vaccine. If we had a vaccine that can protect people, we can stop the epidemic," the Microsoft mogul said on the sidelines of an anti-AIDS-themed concert in Paris which he backs.
Since 1981, about 78 million people have been infected by HIV, which destroys immune cells and leaves the body exposed to tuberculosis, pneumonia and other opportunistic diseases.
Thirty-nine million have died, according to UN estimates, and about 35 million are living with the immune system-destroying virus today, overwhelmingly in poor countries.
Gates said the quest for an AIDS vaccine has taken longer than expected, with many disappointments along the way.
His charitable Bill and Melinda Gates Foundation spends about $400 million a year on AIDS drug research, he told journalists, and will continue to do so for the foreseeable future.
Written by Administrator
Tuesday, 23 June 2015 17:43
French authorities are looking into how a lamb genetically modified with jellyfish protein was sold as meat to an unknown customer, a judicial source told AFP on Tuesday.
The jellyfish-lamb, called "Rubis", was sent to an abattoir from the National Institute for Agricultural Research in Paris late last year and somehow ended up on a butcher's slab.
"A female lamb born to a sheep that was genetically modified as part of a medical research programme was sold to a person in the Parisian region in October 2014," said the National Institute for Agricultural Research in a statement, confirming a story first reported by Le Parisien newspaper.
"Although this ovine does not present any risk to humans or the environment, the institute has just informed local prosecutors about this breach of environmental regulations," it added.
The case has been taken up by a public health court in Paris, a judicial source told AFP.
Rubis "found itself on a plate! Who ate it? No one knows," exclaimed Le Parisien on Tuesday.
Written by Administrator
Monday, 22 June 2015 08:18
The Jarosch Bakery has been supplying goodies for more than 50 years, winning special renown for its butter cream frosting and for butter cookies with an extra tender texture.
But those treats and an array of lip-smacking others face an uncertain future after US regulators this week announced a ban on partially hydrogenated oils (PHOs), or trans fats, a key ingredient in shortening used for many confections.
"It will certainly cost us some money to reformulate," said Kenneth Jarosch, who plans to scour his suppliers for shortenings made with alternative oils before the ban takes effect in 2018.
But Jarosch, whose grandfather and father started the business in 1959, also fears customers will not like the change.
"It will have an effect on the taste and texture and that's what we're all about," Jarosch told AFP by telephone from suburban Chicago.
"And that's what distinguishes us from Walmart and Costco and, if that goes down the drain, we're going to be in a world of hurt."
On Tuesday the US Food and Drug Administration, in a long-telegraphed move, announced that PHOs, the main source of industrially produced trans fat, would be barred from the US food supply starting in June 2018, saying the shift would save thousands of lives.
PHOs are not "generally recognized as safe" due to their role in heart disease, the FDA said.
FDA officials say even very small quantities of trans fats can add up to dangerous levels and will not permit the ingredient without an exemption.
The food industry like PHOs, which are made in an industrial process by adding hydrogen to vegetable oil.
Trans fats allow foods to remain solid at higher temperatures, provide texture to icings and other foods and have distinctive flavors that are desirable in fried foods. They can also increase the shelf life of baked goods.
- No substitutes -
But after extensive research, the FDA said it was banning a dangerous ingredient which carries no health benefits.
Food manufacturers were required starting in 2006 to include trans fat information on nutrition labels, a move credited with cutting US trans fat consumption by nearly 80 percent.
After the FDA released a preliminary version of the PHO ban in 2013, they came under heavy fire from the processed food industry, including the Popcorn Institute, the National Frozen Pizza Institute and the International Chewing Gum Association, which called the plan "misguided and overly broad."
Some commentators said the ban would boost use of likewise unhealthy substitutes high in saturated fats. And critics link the production of one PHO substitute, palm oil, to deforestation.
General Mills, ConAgra and others sought unsuccessfully to persuade the FDA to impose very low caps on PHOs, rather than a total ban.
General Mills cited "significant technical challenges" in replacing PHOs for certain items "for which there are few or no suitable alternatives," such as tailored shortenings used in pastries, cakes and icings.
Written by Administrator
Tuesday, 16 June 2015 20:27

US business tycoon Donald Trump declared Tuesday he was running for the White House, promising to make America "great again".
"I will be the greatest jobs president that God ever created," Trump said in a launch speech at his Trump Tower skyscraper in Manhattan.
"Our country is in serious trouble. We don't have victories anymore," he said. "When was the last time anyone saw us beating, let's say, China in a trade deal. They kill us. I beat China all the time."
"When did we beat Japan at anything? They send their cars over by the millions and what do we do?"
The businessman, whom Forbes values at $4.1 billion, said "the United States has become a dumping ground for everybody else's problems."
Written by Administrator
Tuesday, 16 June 2015 20:24
French Interior Minister Bernard Cazeneuve hit back at Italy over responsibility for migrants on Monday, saying it must abide by European asylum rules and that France would continue to turn them back.
Hundreds of African migrants are stranded at a border crossing in northern Italy, and Italian Prime Minister Matteo Renzi  on Sunday called for a change to regulations.
He argued that after toppling Libyan leader Muammar Gaddafi in 2011, the international community bore responsibility for the hundreds of thousands of migrants who have since crossed by boat to southern Italy. Some 170,000 made the journey in 2014 alone, according to statistics agency Eurostat.
But speaking to a French TV station, Cazeneuve said Italy had to implement the so-called Dublin regulations, which assign most asylum seekers to the EU country they first enter.
"The Dublin rules must be respected. When migrants arrive in France that have been through Italy and registered there, the European law applies and that means they must be returned to Italy," he told BFM TV.
Written by Administrator
Monday, 15 June 2015 14:41
Kanani and Sylvia, brother and sister aged nine and eight, were grazing the family cattle in rural Uganda when they were approached by a man they vaguely knew.
Sperito Bisekwa was angry. He accused the children of allowing their cows to eat his fodder and dragged them into a nearby forest. He attacked Kanani first. When the boy awoke he had a machete wound on his neck and his sister lay dead beside him.
"He grabbed me, strangled me and cut the back of my neck. When I came to, I realised my sister had been cut everywhere and she was dead," said Kanani.
Sylvia's young body had been gruesomely mutilated, her heart and clitoris cut out with a knife and taken for use in a witchdoctor's ritual, according to police.
Child sacrifice is a disturbing and widespread phenomenon in Uganda, serious enough that the government has established a special taskforce.
Activists say child sacrifice is not about tradition, but greed as people seek a quick route to wealth or power and with elections due in 2016 they worry killings are set to increase.
- Anti-Human Sacrifice Task Force -
Child sacrifice is "expected to rise", said Moses Binoga, head of Uganda's Anti-Human Sacrifice and Trafficking Task Force.
"Now we are going into elections, you will find that there are so many Ugandans, even high profile people, going to witch doctors' shrines," said Binoga.
"Some of them will be so desperate that if they're told to win a seat as an MP 'You must sacrifice a child', they'll do it."
Binoga said there have been five reported cases of child sacrifice so far this year and nine last year, although those numbers are disputed with activists saying the actual figures are higher.
A sharp rise in reported cases of child sacrifice in 2009 spurred the setting up of Kyampisi Childcare Ministries (KCM), a charity that works with survivors and victims' families.
Child protection officer Shelin Kasozi said the charity receives a few cases every month, stressing that the ritual murders "cut across all Ugandan society".
"The rich believe, 'If I sacrifice then my business will prosper'," she said. "The poor believe if they sacrifice a child they'll get rich."
- Genitals hacked off -
Kasozi pointed to the case of "very, very rich" Kampala businessman Godfrey Kato Kajubi who received a life sentence in 2012 for the ritual murder of a 12-year old boy who was beheaded and his genitals cut off.
Cases of children disappearing as they walk between school and home, or while fetching water from communal wells, can be found across Uganda. Sometimes their dismembered body parts are later discovered in forests or building sites.
Written by Administrator
Monday, 15 June 2015 10:39
Since opening its doors to Syrians fleeing war, Sweden has welcomed record numbers of refugees and a small but growing group are taking fast-tracks to jobs, bucking unemployment trends.
Rami Sabbagh, an energetic 31-year-old financial analyst, fled the Syrian capital Damascus after the regime of President Bashar al-Assad put his name on a wanted list for helping refugees from the city's bombed-out suburbs.
Just over two years later -- clad in dark jeans and a leather jacket -- he leads the way to a plush meeting room in Spotify's sleek Stockholm headquarters.
The music streaming giant hired him in March after a four-month job placement.
"Four years ago I would never have imagined ending up in Sweden," he told AFP, recalling how his life was changed by the civil war that erupted in his country in 2011.
"My career was moving forward, I'd been promoted at my bank, I had my own apartment, my own car and my family there. I had a life," he added.
"But some things force you to move forward, just leave everything behind and try to start a new life."
When he arrived in the southern Sweden town of Malmo in December 2012, migration authorities placed him in a village 1,200 kilometres (800 miles) farther north where he waited for his residence permit, struggling with boredom and longing to get to the city.
Papers in hand eight months later, he used family contacts to find a room in Stockholm and spent a year studying Swedish, working in odd jobs and applying for positions at English-speaking companies before starting Korta Vagen (Short Cut), a fast-track state-funded programme for university graduates that led to Spotify.
- More qualified refugees -
In September 2013, Sweden threw its doors open to Syrians, granting them near automatic residency and boosting overall asylum applications -- the highest per capita in the EU according to Eurostat -- to record levels.
Since then, more than 40,000 Syrians have arrived -- including 30,000 out of last year's 80,000 refugees -- amid growing concerns over housing shortages and lengthening queues at employment offices.
Written by Administrator
Thursday, 04 June 2015 19:43
A drug nicknamed the "female Viagra" because it could help increase women's sex drive, will be discussed for a third time at a meeting of an advisory committee to US regulators Thursday.
If the US Food and Drug Administration gives flibanserin the go-ahead, it would be the first drug on the market to boost female libido.
But two attempts at bringing the drug to market have already failed in 2010 and 2013, given what experts described as inconclusive advantages when compared to a placebo.
Flibanserin, which is aimed at pre-menopausal women, also can have significant side effects including nausea, dizziness and sleepiness.
On Thursday, a committee of advisors to the FDA will hear more evidence from clinical studies and from experts both for and against the drug.
It will vote at the end of the day on whether or not the FDA should approve the drug, a decision that is non-binding but is usually followed by the regulatory agency.
After it was initially rejected by the FDA, flibanserin was sold by its developer, the German laboratory Boehringer Ingelheim, to a US firm called Sprout Pharmaceuticals.
For this latest attempt at approval, Sprout Pharmaceuticals is presenting research that shows the medication does not affect women's ability to drive.
According to documents on the FDA website that describe a previous study of the drug, women taking flibanserin reported on average 4.4 sexually satisfying encounters per month, compared to 3.7 in a placebo group and 2.7 before beginning the study.
The difference between flibanserin and a sugar pill was deemed statistically insignificant in 2010 after a debate among the committee members which included seven women and four men.
Written by Administrator
Thursday, 04 June 2015 19:40
A replica of the Hermione, the French ship that transported General Lafayette to America in 1780 to rally US rebels battling for independence, arrives Friday in the Virginia town where British forces eventually surrendered.
The three-masted tall ship is expected to dock at roughly 8:00 am (1200 GMT) in Yorktown for its first official stop in the United States.
The Chesapeake Bay port town is where American forces led by George Washington and French soldiers accompanied by Lafayette scored a decisive victory over the British in 1781, prompting their capitulation.
The ship left France in mid-April, embarking on an Atlantic crossing to retrace the voyage made by French general Gilbert du Motier -- the Marquis de Lafayette -- 235 years ago before he arrived on US soil to help America's rebels.
"Lafayette is remembered as 'the French hero of the American Revolution'," said historian Laura Auricchio, author of "The Marquis: Lafayette Reconsidered."
"He has come to embody the long and honorable legacy of French-American friendship."
- 'Lafayette is everywhere in the US' -
The general, who was born in 1757 to a noble family in south-central France, joined the American Revolution at age 19, inspired by the cause.
"Lafayette is everywhere in the United States. Scores of cities, towns, counties, villages, parks, schools and streets carry his name or variants on it," Auricchio said.
A symbol of more than two centuries of Franco-American alliance, the Hermione will be feted as it makes 11 stops on the US East Coast over the next month or so, including in Philadelphia and Boston. It will also make a stop in Canada.
The high point of the celebrations will take place in New York, where the Hermione will be escorted by hundreds of sail and motor boats past the Statue of Liberty during a July 4 parade to mark US Independence Day.
On Tuesday, the frigate was given a welcome by the US Navy's USS Mitscher off Norfolk in Virginia.
Tribute was also paid to sailors who died in the Battle of the Capes -- fought between the British and French near the mouth of the Chesapeake -- several weeks before the decisive Battle of Yorktown began.
- Cognac on board -
According to the Hermione's website, the boat has since been in Norfolk following its 3,700-mile (6,000-kilometer) journey across the Atlantic, where it will go through customs before departing for Yorktown.
On Friday, the Hermione will be welcomed with a 21-gun salute followed by a ceremony attend by Virginia Governor Terry McAuliffe and French Ecology Minister Segolene Royal.
A wreath will be placed in honor of those who died in the Battle of Yorktown.
Francophiles, history buffs and tall ship fans are expected for three days of festivities that will include tours of the Hermione, actors dressed as Washington or Lafayette, and fife and drum music.
Written by Administrator
Wednesday, 03 June 2015 10:36
The little Belgian town of Waterloo is feverishly preparing to celebrate the 200th anniversary of one of history's greatest battles, hoping it can reclaim its name from a London railway station and an ABBA song.
Two centuries after it became famous as the place where "Napoleon did surrender," the former farming village has become a sleepy suburb 25 kilometres (17 miles) south of the capital Brussels, with a population of 30,000.
But now its shop windows are full of pictures of the French emperor's famous two-horned hats and little Napoleons perched on white stallions, ahead of several days of huge celebrations later this month.
After years of relative obscurity there is a feeling that Waterloo is finally facing its fate as a historic tourism draw.
"I've lived in Waterloo for 50 years and I've always known the story of Napoleon," retiree Antoine Delsemme told AFP in the small town centre. "But all this will attract people, it will make the town better known and that will profit the inhabitants, especially shop-owners. That's very good."
While the battle is commonly known as Waterloo, the town itself was only the headquarters of the Duke of Wellington, who led the allied British and Prussian forces.
Most of the actual fighting in fact took place in neighbouring villages.
And it is there, several miles south of Waterloo on the plain of Mont-Saint-Jean, that the busiest preparations are underway for the commemorative events which are expected to draw around 200,000 people, a quarter of them foreigners.
- Five thousand to re-enact battle -
A huge light-and-sound show called "Inferno" on June 18, and two days of battle re-enactments that follow on June 19 and 20 will take place in a huge bowl-shaped field full of tall grass.
For weeks workers have been setting up stands that will seat around 50,000 spectators per day -- more than the capacity of Belgium's national football stadium -- with still more standing.
From the peak from where Wellington led the British troops, it is only a few hundred metres to the Hougoumont and de la Haie-Sainte farms where the allied troops made their most heroic and bloody stands against French forces. Also nearby is the Belle Alliance inn that Napoleon used as his headquarters.
The two colossal re-enactments -- which will evoke the heat of a history-changing battle lasting a dozen hours, during which 45,000 people were killed or wounded -- will involve 5,500 enthusiasts in period uniforms from 52 countries.
Alongside them will be 100 cannon and 360 horses to lend authenticity.
<< Start < Prev 11 12 13 14 15 16

17

18 19 20 Next > End >>


Page 17 of 47