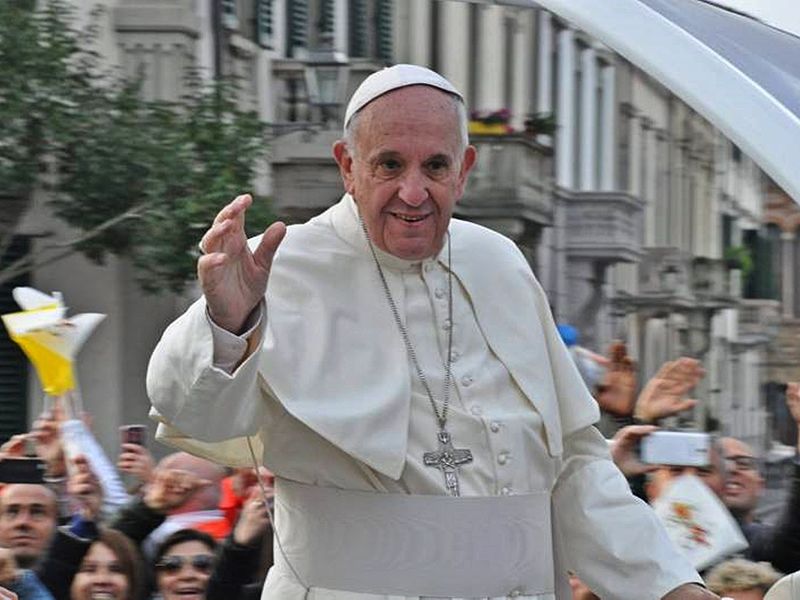 The imminent arrival of Pope Francis, along with the presence of French President Emmanuel Macron, has posed a significant security challenge for French authorities in Marseille. They must
ensure the safety of both heads of state while maintaining the atmosphere of popular devotion. The logistics include overseeing a kilometer-long public procession and screening 60,000 worshippers entering the Stade Vélodrome.
Frédérique Camilleri, the police prefect for the Bouches-du-Rhône region, where Marseille is located, has spent nine months crafting "an unprecedented plan in Marseille's history." On Friday, September 22, and Saturday, September 23, 5,000 police officers, supported by 1,000 security personnel, will be on active duty. Several hundred civil servants who were scheduled for leave on those days have been called in to assist.
Pope Francis is expected to arrive at Marseille-Provence airport at 4:15 pm on Friday, where Prime Minister Elisabeth Borne will greet him. The Holy Father will be preceded at each location he visits by mine clearance teams, beginning at Notre-Dame de la Garde, followed by stops at the Palais du Pharo and the Stade Vélodrome on Saturday.
However, a last-minute change to the program, announced in the Vatican's daily bulletin on September 20, has disrupted the original plans. The meeting scheduled for Saturday with people facing economic hardships, as requested by Pope Francis, will now be held at the House of the Missionaries of Charity instead of the archbishop's palace. This choice holds great symbolism as the mission is situated in one of Marseille's most impoverished areas, at the crossroads of the Saint-Mauront and Belle-de-Mai neighborhoods, historically home to the city's most disadvantaged immigrants. Security services had to quickly assess the new location. Photo by Zebra48bo, Wikimedia commons.