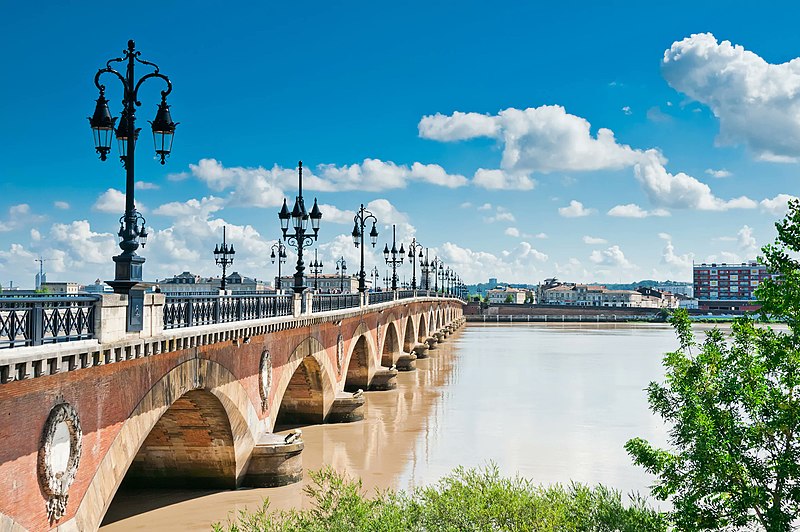 King Charles received a heartfelt reception as he concluded his state visit to France in Bordeaux, marking the culmination of a two-day journey that began in Paris.
The move to the southwest city offered King Charles a more intimate interaction with the public, as he engaged with enthusiastic well-wishers. One notable event during his visit was his meeting with the Fiji rugby team, which resulted in a bustling gathering of supporters.
Throughout this royal visit, two prominent elements were evident: the prevalence of mobile phones raised high to capture the moment and the ever-watchful security personnel.
Before his arrival in Bordeaux, King Charles partook in a series of formal events in Paris, including a speech delivered to the French Senate on topics encompassing Ukraine and climate change. His speech received a standing ovation, reflecting the importance of diplomatic relations between France and the United Kingdom.
Bordeaux welcomed King Charles with a more relaxed ambiance. He greeted crowds outside the historic Hotel de Ville, where he shook hands with local well-wishers. This state visit was meticulously designed to foster and strengthen French-British ties, especially in the context of post-Brexit relations.
As part of this effort, the waiting crowds were handed a combination of French and British flags, providing a symbol of unity and goodwill as King Charles emerged from a Renault Espace.
Despite occasional bouts of heavy rain and bursts of sunshine, the King engaged with festival attendees at Bordeaux's Place de la Bourse. The crowd eagerly anticipated a glimpse of "le Roi Charles III," and as is customary nowadays, nearly everyone in the crowd either extended their hand for a handshake or held up a mobile phone to capture the moment.
This gathering marked a departure from the stringent French security measures that had characterized earlier stages of the visit.
While King Charles and Queen Camilla's state visit had begun with a grand welcome at the Arc de Triomphe in Paris, the public had been kept at bay by security barriers, leaving only police officers and journalists to witness the spectacle.
Security concerns also played a role in the royal couple's decision to fly from Paris to Bordeaux, rather than taking the initially planned high-speed train journey.
Notably, the King and Queen had also flown to France from the UK for this visit, contrasting with the late Queen's previous state visit, during which she traveled to France via the Eurostar train.
The timing of King Charles's visit had been somewhat awkward, coinciding with UK Prime Minister Rishi Sunak's announcement of alterations to net-zero plans. Despite any private reservations, the King's Senate speech, which was likely prepared in consultation with ministers, was carefully constructed to avoid criticism of the government. Photo by Bert Kaufmann from Roermond, Netherlands, Wikimedia commons.