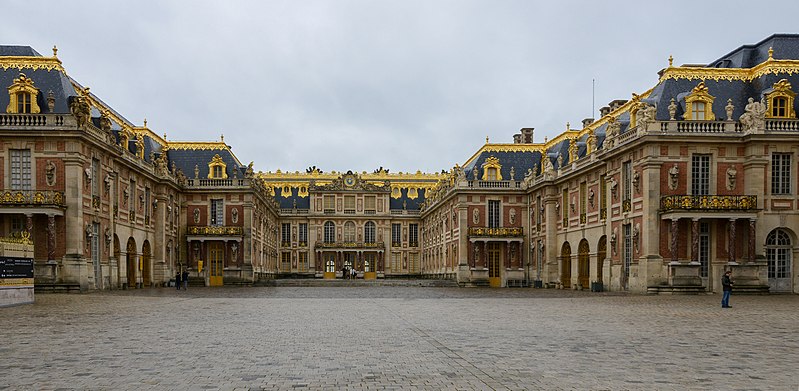 During a grand banquet held at the Palace of Versailles, King Charles III and President Emmanuel Macron reaffirmed their commitment to addressing shared challenges in the modern era.
King Charles III, on September 20, urged France and the UK to revitalize their relations during his visit to France. The visit, originally scheduled for March but postponed due to protests against pension reform in France, aims to showcase Charles's statesmanship following the death of his predecessor, Queen Elizabeth II.
The visit also serves as an opportunity to demonstrate the ongoing strength of the Entente Cordiale, which has endured despite tensions resulting from the UK's exit from the EU.
Attendees at the banquet included notable figures such as British rock legend Mick Jagger, former Arsenal football team manager Arsène Wenger, and luxury goods tycoon Bernard Arnault, the world's wealthiest individual.
In his toast, Charles emphasized the need to reinvigorate the friendship between France and the UK for the challenges of the 21st century. While he acknowledged the complexities in the two countries' history, he painted an optimistic picture of the Entente Cordiale as a sustainable alliance.
President Macron, in response, expressed his belief that despite Brexit, both nations would continue shaping the future of Europe together and addressing shared challenges. He viewed Charles's visit as a tribute to the past and a guarantee of the future.
The banquet's menu featured delicacies like blue lobster prepared by renowned chef Anne-Sophie Pic. Notable guests included Hugh Grant, English celebrity, and Charlotte Gainsbourg, the daughter of French singer Serge Gainsbourg and British actor Jane Birkin.
The Hall of Mirrors, where the banquet took place, held historical significance as it was where Queen Elizabeth II lunched with President René Coty during her first state visit to France in 1957.
Macron and Charles displayed a friendly rapport as they traveled to the Elysée Palace for talks, and their interaction contrasted with the more reserved style of Elizabeth II. Charles's visit is part of efforts to reset relations between the UK and France following post-Brexit turbulence.
During his visit, Charles will make a keynote address at the Sénat and deliver a speech on environmental issues, one of his most cherished causes. The final day of his visit will take him to the city of Bordeaux in southwestern France. Photo by Jorge Láscar from Melbourne, Australia, Wikimedia commons.