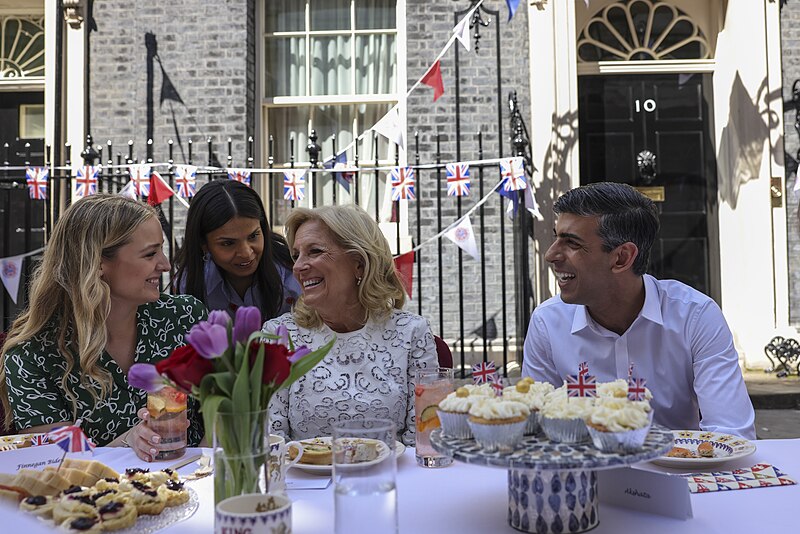 The recent Coronation Big Lunch in the UK witnessed a remarkable turnout, with the total number of participants unveiled. Nearly twenty percent of the country's population joined the
festivities, commemorating the coronation of King Charles III and Queen Camilla.
Organized by the Eden Project, these community-driven events garnered a staggering 13.4 million attendees nationwide. The celebrations also generated £14.4 million in funds, with a minimum of 75% designated for local community initiatives.
The Big Lunch holds Queen Camilla as its patron, and numerous members of the Royal Family actively participated in the coronation events. Prior to May 6th, the Duke of Edinburgh partook in a celebration at Westminster Abbey, while the Prince and Princess of Wales joined the revelry in Windsor during Coronation weekend. Princess Beatrice, Princess Eugenie, and the Duchess of Edinburgh were also present at various events.
These figures were announced at the commencement of the Month of Community, an occasion that highlights volunteer work and encourages unity to raise awareness about the uniqueness of each community.
Expressing her thoughts on the matter, Dame Prue Leith, a Big Lunch ambassador, stated, "Millions of people celebrated Big Lunches in parks and high streets across the UK. It's an excellent way to bring people from diverse backgrounds together. Wouldn't it be wonderful to sustain that sense of community and engagement? Thankfully, the Month of Community in June provides an opportunity to do just that."
Moreover, recent research indicates that a substantial number of UK citizens believe that communities heavily rely on volunteers. A YouGov survey, commissioned by the Eden Project, revealed that 80% of respondents think the country would struggle without volunteer support. Additionally, 54% expressed a desire to contribute their time or resources but felt less able to do so compared to the previous year due to the ongoing cost of living crisis.
Peter Stewart LVO, Chief Purpose Officer at Eden Project Communities, emphasized, "The Month of Community presents an ideal occasion to celebrate and express gratitude towards one another and worthy causes. Whether it's organizing a Big Lunch to appreciate volunteers, enhancing local green spaces for Great Big Green Week, or reaching out to elderly neighbors for Loneliness Awareness Week, there's no better time to get involved."
To learn more about participating in the Month of Community, visit the official Big Lunch website. Photo by Number 10, Wikimedia commons.