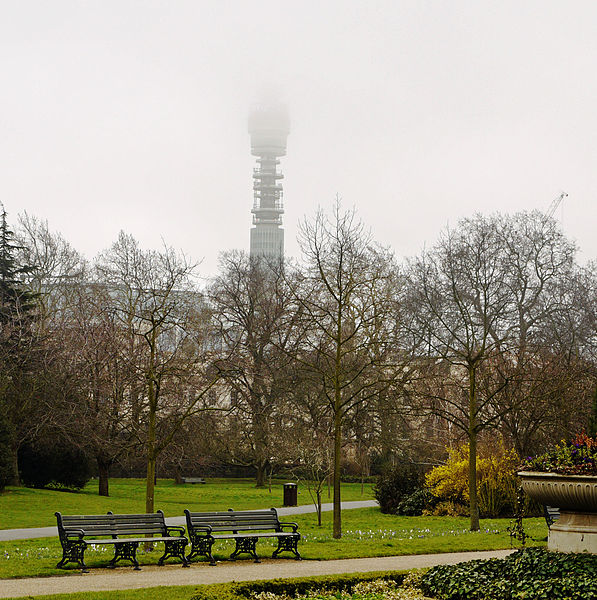 The Mayor Sadiq Khan said today bold action is urgently needed to tackle London's filthy air, as new research revealed more than half a million people are now registered with asthma in the
capital and two-thirds of sufferers say their condition is made worse by poor air quality.
Poor air quality stunts the growth of children's lungs, creates new lung conditions and worsens existing chronic illnesses such as asthma, lung and heart disease. The Mayor called today's analysis from Asthma UK and the British Lung Foundation 'a stark reminder' that the health of vulnerable Londoners is being damaged by air pollution, as he reaffirmed his commitment to expand the world's first Ultra Low Emission Zone this October up to the North and South Circular roads.
It is easy to be complacent about asthma – we all know someone who needs to carry an inhaler. But the reality for too many of London's school children is stark: having asthma means that some days they can't join their friends in the playground, it means regularly interrupting lessons just to get the medicine they need to breathe and for some having asthma means regular visits to the hospital is a part of their childhood. Today, Sadiq will be meeting with some school children who suffer from Asthma, who have experience of being unable to play outside on some days and leaving lessons to access medication. Cleaning up London's polluted air is a vital step towards giving these children the normal childhood they deserve.
The central London ULEZ helped cut toxic roadside nitrogen dioxide pollution by nearly half, directly benefitting more than 8,000 residents in the zone living with asthma, as well as the many more thousands of Londoners who enter the zone regularly for work or leisure. More than 200,000 Londoners with asthma live within the boundary of the expanded ULEZ and are set to benefit from its introduction. 
The new Asthma UK and British Lung Foundation analysis also found that Newham is the most affected borough in London for asthma sufferers. People living there with asthma are more likely to be hospitalised compared to Bromley, which appears to be the least affected borough in London.
The 10 most affected boroughs, with the highest rate of emergency adult asthma hospital admissions in 2018/19 (the figures are based on the number of admissions per 100,000): 
Newham 212.5 
Brent 190.3
Waltham Forest 162.5
Ealing 152.3
Harrow 150.8
Islington 149.7
Tower Hamlets 141.8
Hounslow 134.6
London City and Hackney 133
Barking and Dagenham 133
Between 2014 and 2016 the capital's poor air quality led to around 1,000 London hospital admissions for asthma and serious lung conditions a year. According to Public Health England, London has higher rates of hospital admissions for asthma in under 19-year-olds compared to other regions in England and is the fourth worst performing region overall for asthma hospital admissions for under 19-year-olds.
In the UK, 1 in 5 people will develop a lung condition during their lifetime. 5.4 million people are currently receiving treatment for asthma: 1.1 million children (1 in 11) and 4.3 million adults (1 in 12). Every day, the lives of three families are devastated by the death of a loved one due to an asthma attack, and tragically two thirds of these deaths are preventable. Every ten seconds someone in the UK has an asthma attack. 
The Mayor of London, Sadiq Khan, said: "As someone who lives with adult-onset asthma, I know from personal experience that London's toxic air is damaging people's health. I want to be the greenest mayor London has ever had - this study is a stark reminder that air pollution disproportionately affects the most vulnerable Londoners and I'm doing everything in my power to protect children, the elderly and those with respiratory conditions from our filthy air.
"In central London, the world-leading Ultra Low Emission Zone has already helped cut toxic roadside nitrogen dioxide pollution by nearly half and led to reductions that are five times greater than the national average. But pollution isn't just a central London problem, which is why expanding the ULEZ later this year will benefit Londoners across the whole of the city and is a crucial step in London's green recovery. There is no time to waste. We know pollution hits the poorest Londoners the hardest which is why I'm doing everything I can to improve the health for all Londoners."
Sarah Woolnough, Chief Executive of Asthma UK and the British Lung Foundation, said: "It's not right that people with asthma should feel like prisoners in their own homes because breathing the air outside could trigger a life-threatening asthma attack or exacerbation."
"And it's not just people with asthma who feel scared. Within the expanded zone, there are tens of thousands of people living with other lung diseases who could enjoy a better quality of life if the air was cleaner, including over 45,000 people with chronic obstructive pulmonary disease (COPD).
"The ULEZ is proof that with the right level of ambition, air quality can be rapidly and significantly improved. That's why we welcome the expansion to make more areas of London safer and inclusive for people living with all types of lung disease, whilst also paving the way for wider clean air action and initiatives right across the capital and in other UK towns and cities."
Ruth Fitzharris, campaigner at Mums for Lungs, said: "My son who is only four years old, is one of the many children in London, who are severely affected by air pollution. He has been to hospital on 12 occasions with breathing difficulties and two of his attacks were life threatening. I'm really a glad about the impact the Ultra Low Emission Zone has had and that it's being expanded in October this year. More needs to be done to ensure all of London's can kids grow up healthy." Photo by Duncan Harris, Wikimedia commons.