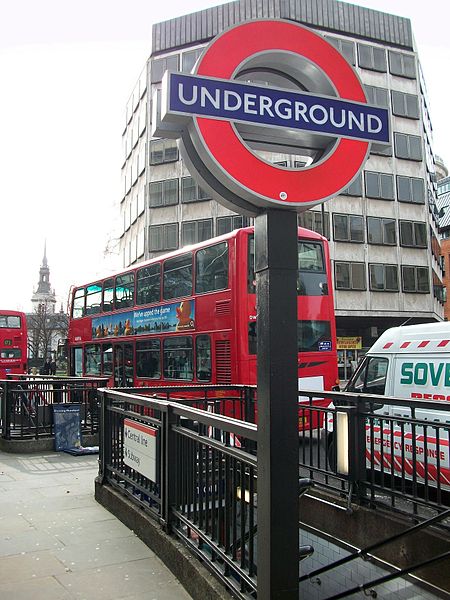 The Mayor of London, Sadiq Khan, has asked TfL to keep the requirement to wear face coverings on public transport as a condition of travel on all TfL services after 19 July when the existing
national legal requirement finishes. This would provide an extra layer of protection and additional reassurance to Londoners and visitors to the capital by going further than the Government's updated messaging that it is "expected" and "recommended" that people wear face coverings on public transport, and support our city's economic recovery. 
The requirement would mean passengers on all TfL services would need to continue to wear a face covering in stations and for the duration of their journey unless they are exempt. This would include the Tube, bus, tram, DLR, Overground and TfL Rail. The Mayor has also asked TfL to put appropriate measures in place to help ensure the continued use of face coverings in taxis and private hire vehicles by both drivers and passengers unless they are exempt. 
Sadiq's decision to do this follows his repeated calls on the Government to retain the existing national legal requirement for face coverings on public transport as one in three people who have Covid do not display symptoms, and Scientific Advisory Group for Emergencies (SAGE) evidence states that face coverings are likely to be most effective in reducing transmission indoors where social distancing is not feasible*. The World Health Organisation has urged that even double-vaccinated people should continue to wear face coverings in view of highly contagious variants such as Delta. 
Face coverings also play an important role in giving people confidence to travel, with the latest polling showing that the majority of Londoners (68 per cent) want face coverings to continue to be compulsory after July 19. Trade unions that represent transport workers, including Unite the Union, Aslef, TSSA and the RMT have also called for this to protect transport staff. Other European countries – including France, Spain, Italy and Portugal, are also continuing to mandate compulsory face coverings on public transport. 
The requirement to wear a face covering would continue to be a condition of carriage on all TfL services from July 19 when the national regulations change, and the Mayor has said we will keep this subject to ongoing review. Conditions of carriage are contractual conditions between passengers and TfL, with existing conditions including not consuming alcohol which is also enforced by a byelaw.
 TfL's frontline station staff and bus drivers will continue to remind passengers that face coverings are a requirement. TfL's specially trained enforcement officers, who patrol the transport network to ensure customers and staff remain safe, will run targeted operations and will refuse entry to people not wearing masks and who are not exempt. They would also be able to ask people to leave services for failure to comply with the requirement. TfL does not tolerate any abuse of its staff and any such behaviour will result in prosecution. 
Face mask compliance on public transport remains high, particularly in the peak. TfL customer research from 2 May to 29 May 2021 shows that 86% of customers say they are wearing face coverings at all times on TfL public transport services. Of the 14% not wearing a face covering at all times or not at all, almost three-quarters (74%) claim to have an exemption or good reason under the current regulations for not doing so.
The vast majority of TfL enforcement work over the past year has involved stopping people from getting on public transport services until they put on a face covering, with most complying by getting their face covering from their bag or pocket, putting it on correctly or purchasing one from a nearby shop. Only in a small percentage of cases have Fixed Penalty Notices needed to be issued to those refusing to comply. 
More people are now returning to public transport, with Tube ridership at around 40-45 per cent of pre-pandemic levels and bus ridership at around 60-65 per cent. Confidence in travel has also risen, with 60 per cent of people overall and 76 per cent of people who have travelled in the last seven days saying they were confident doing so. 
TfL will be using a wide range of communications channels to ensure passengers are clear on the requirements, including customer emails, signage, digital advertising screens, social media, in-station announcements, the TfL Go app and the TfL website. These channels will also be used to be encourage passengers to travel during the quieter times wherever possible, which will help spread demand throughout the day and ensure that everyone has the most space possible. 
Sadiq Khan, the Mayor of London, said: "I've repeatedly made clear that the simplest and safest option would have been for the Government to retain the national requirement for face coverings on public transport. I'm not prepared to stand by and put Londoners, and our city's recovery, at risk. This is why, after careful consideration, I have decided to ask TfL to retain the requirement for passengers to wear a face covering on all TfL services when the national regulations change.
"By keeping face masks mandatory we will give Londoners and visitors the reassurance and confidence to make the most of what our city has to offer, while also protecting our heroic transport workers and those who may be vulnerable and rely on the network to get around our city. It's an extra layer of protection on top of TfL's world-leading enhanced cleaning regime – and I'm sure Londoners will continue to do the right thing as they have done throughout the pandemic, and continue to wear a face covering on TfL services." 
Andy Byford, London's Transport Commissioner, said: "I would like to thank the vast majority of people using our services, who have followed the rules and helped control the virus and keep each other, and our staff, safe. I urge everyone to continue to follow the requirements so that we can continue to build confidence, and get back to the many wonderful things about London that we have missed during the pandemic. 
"The transport network is cleaner than ever, with an enhanced cleaning regime, hospital grade cleaning products, widely available hand sanitizer and UV light fittings on escalator handrails to kill viruses. It is great news that regular independent testing for the virus by Imperial College has found no trace on our services, and we are now ready to safely welcome back more and more customers from 19 July as people head out to enjoy all that the capital has to offer." Photo by RanZag, Wikimedia commons.
John Dickie, Chief Executive of London First, said: "This is the right call. Keeping masks on London's public transport network in the short-term is a sensible and proportionate measure as the country unlocks, which our members tell us will boost their employees' confidence.  Many commuters will be making their first journey back into central London for over a year and we want them to feel safe and confident when travelling."
There is no evidence to suggest that public transport is any less safe than any other enclosed indoor setting with high numbers of people mixing. Independent testing by Imperial College has been carried out regularly since September, taking swabs of touch points in stations and buses and air samples in ticket halls and has found no traces of coronavirus on the public transport system. 
During the pandemic TfL has also introduced a wide range of additional measures to ensure that the network is cleaner than ever. TfL has introduced an enhanced cleaning regime using hospital-grade cleaning substances, and more than 1,000 hand sanitiser points and over 200 UV light devices on escalators handrails that continually kill bacteria and viruses are also keeping customers safe across the network. Buses, trains and stations are also well ventilated.