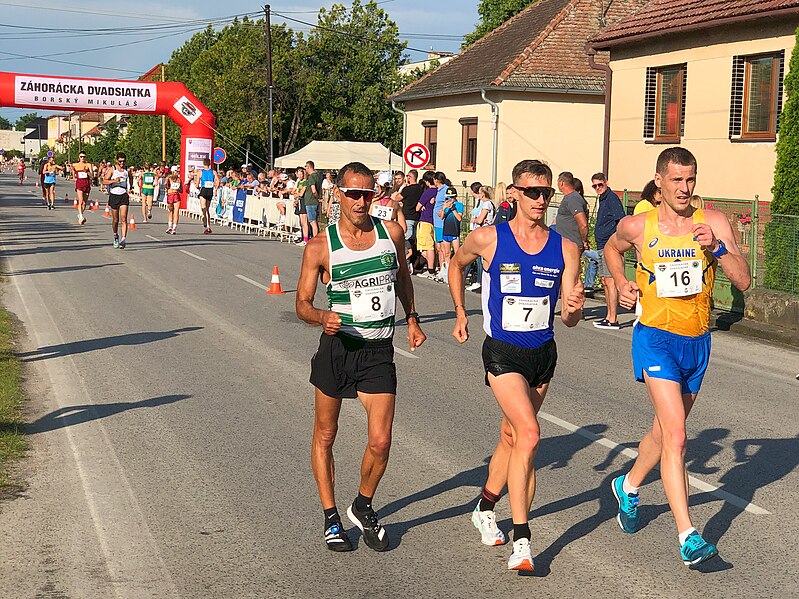 Dominik Černý of Slovakia made a double mark at the 2023 World Athletics Championships in Budapest, showcasing not just his athletic prowess but also his love story.
In the men's 35 km walk event, Černý secured a commendable 19th place, clocking a personal best time of 2 hours, 32 minutes, and 56 seconds. However, his accomplishments didn't end on the track. Just after his own race, he seized a heartwarming moment to propose to his girlfriend and fellow walker, Hana Burzalová. The couple, who have been together for nearly four years, shared a heartwarming embrace at the finish line.
Kneeling down, Černý produced an engagement ring, which he had discreetly carried in his pocket during his own intense race. Reflecting on the heartfelt gesture, he shared, "The idea to propose to Hana came to me the day before yesterday. I rushed to the nearest shopping center and purchased a ring, all within a few thousand forints..." (referring to the Hungarian currency).
This touching union of athletic achievements and a profound declaration of love has left an indelible mark on the 2023 World Athletics Championships in Budapest. Photo by Emptywords, Wikimedia commons.