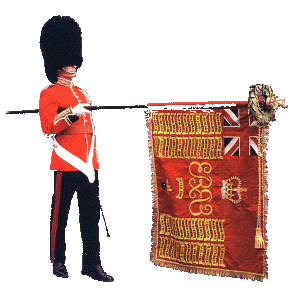 British Queen celebrates
Media
Swedish cartoonist Lars Vilks on Saturday made his first public appearance in Copenhagen after surviving an attack last month in the Danish capital, local media reported.
The 68-year-old cartoonist, who whipped up an outcry across the Muslim world with his 2007 sketch of the Prophet Mohammed as a dog, had lived in a secret location since the February 14 attempt on his life.
A Dane of Palestinian origin had fired a series of shots at a Copenhagen cultural centre that was hosting a debate on free speech attended by the cartoonist, killing a filmmaker.
The gunman later shot dead a Jewish man outside a synagogue before he was killed by police.
On Saturday, Vilks emerged in public to receive a prize awarded by a Danish association promoting free speech called Trykkefrihedsselskabet.
The ceremony was held under tight police surveillance at the Christianborg Castle, which also houses the parliament and other Danish institutions, Danish news agency Ritzau reported.
Women are far more exposed to disasters than men given their frontline roles in the home and in healthcare, the UN says, arguing that improving gender equality is key to saving lives.
Globally, women and children are up to 14 times more likely than men to die in a disaster, according to UN Population Fund account executive Lamar Dawson.
"Women are more exposed to disasters," United Nations Development Programme Administrator Helen Clark told AFP on the sidelines of a once-in-a-decade UN conference on disaster risk reduction in Japan.
"There is a range of reasons," said Clark, a former New Zealand Prime Minister. "They may be trapped at home, they may be caring for sick or disabled family members, young children.
"In some societies where these disasters hit, the culture may be that the woman doesn't leave the home. So if she can't leave the home how can she escape?"
Clark was speaking as aid agencies and governments scrambled to get help to Vanuatu, where dozens are feared dead after the Pacific nation was raked by a huge cyclone on Friday.
A state of emergency was put in place over the weekend amid reports entire villages had been "blown away".
The calamity in the Pacific gave greater resonance to the Sendai meeting, which runs until Wednesday, where Clark said policymakers must work on improving the lot of women.
"The issues will (be) how we make sure that women are fully engaged, and (the conference should) argue for women's empowerment and full equality, because why should they suffer?" she said.
"It's a huge issue" and has to "be integrated in the Sendai outcome".
- Caring for families -
Remi Sogunro, who represents the United Nations Population Fund in Liberia, said women bore the brunt not only of natural disasters like that unfolding in Vanuatu, but in human catastrophes like the Ebola outbreak in West Africa.
"Women are caregivers at home, and when their... families are sick, they take care of them," he said.
Around 25,000 people are known to have been infected with Ebola since the latest outbreak began in December 2013. Around 10,000 of them have died.
In Liberia, one of the worst-hit countries, thousands of people were infected including 300 health workers, said Sogunro.
"Half of (the health workers) died. Most of them are nurses, some of them are midwives, a few of them are senior medical doctors. Many of these were women," he said.
"The women were trying to help the country to stop the Ebola virus and they died in the course of duty. So you can see why it's really very important to talk about women in the Ebola forefront," he said.
Japanese Prime Minister Shinzo Abe said that even in developed countries like Japan, much more needed to be done to get women more involved in reducing the impact of disasters.