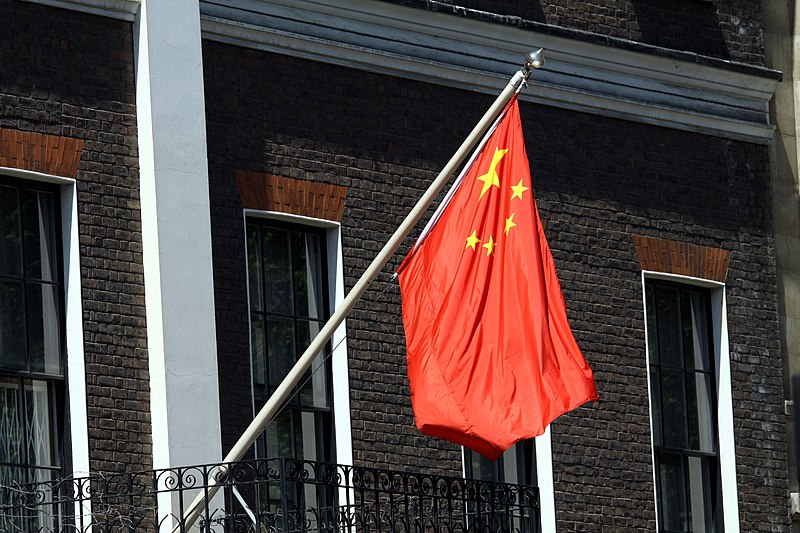 The UK government has issued an order to China, instructing them to shut down secret police stations operating on British soil, according to Security Minister Tom
Tugendhat's statement to parliament.
Concerns have been raised about undisclosed police stations in the country, with Britain firmly stating that any intimidation of foreign nationals by China or other states within British territory is unacceptable.
British authorities have conducted investigations into claims made by the human rights organization Safeguard Defenders, which suggested the presence of these police stations at three locations in the UK, as stated by Tugendhat on Tuesday.
"To date, we have not found any evidence of illegal activity conducted by the Chinese state at these sites," Tugendhat confirmed. "We believe that police and public scrutiny have deterred any administrative functions these sites may have had."
In April, US federal agents arrested two individuals in New York City for allegedly operating a secret Chinese police station in Manhattan's Chinatown district.
China has strongly opposed what it calls "slanders and smears" by the US.
The British government is aware of approximately 100 such stations worldwide.
The Chinese government has previously claimed that these centers outside China, staffed by local volunteers rather than Chinese police officers, provide assistance to Chinese citizens in document renewal and other services.
"The Foreign Commonwealth and Development Office has conveyed to the Chinese Embassy that any activities related to such 'police service stations' in the UK are unacceptable and must not be operational in any form," Tugendhat stated.
"The Chinese Embassy subsequently responded that all such stations have permanently closed. Any further allegations will be promptly investigated in accordance with UK law," he added.
Al Jazeera's 101 East has conducted an investigation into a global network of Chinese police outposts, along with allegations of stalking and harassment of Chinese dissidents in Europe. Photo by Chmee2, Wikimedia commons.