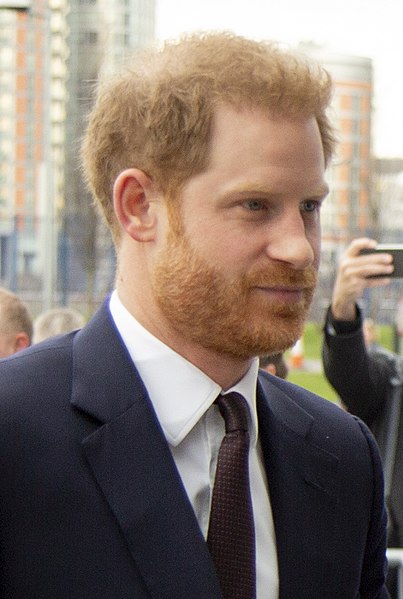 Prince Harry appeared in the High Court in London for a second day of questioning regarding his allegations of phone-hacking and other unlawful practices by British
tabloids. The prince, who made history as the first senior British royal to testify in a witness box in over a century, expressed that the media had damaged his relationships and criticized the British press and government, suggesting they had reached a low point.
During the previous day's cross-examination, conducted by Andrew Green, the lawyer representing Mirror Group Newspapers (MGN), publisher of the Daily Mirror, Sunday Mirror, and Sunday People, Prince Harry faced nearly five hours of intense questioning. He and 100 others are suing MGN over allegations of widespread unlawful information-gathering from 1991 to 2011.
In his written witness statement and during questioning, Prince Harry stated that the press had caused harm, ruined his adolescence, destroyed friendships and romantic relationships, and fueled paranoia and mistrust since his school years in 1996. He expressed clear anger regarding suggestions that his late mother, Princess Diana, had been a victim of phone-hacking prior to her death in 1997.
Prince Harry's testimony marks a significant moment, as he spoke out against what he described as "vile" behavior from the press, highlighting a lifelong experience of hostility. While he appeared relaxed during the proceedings, he firmly addressed the 33 newspaper articles in question, asserting that the details were obtained unlawfully.
Andrew Green repeatedly referred to the prince's allegations as "total speculation" throughout the questioning.
Prince Harry and his wife, Meghan, who are no longer working as senior members of the royal family, cited press intrusion as a significant factor in their decision to relocate to the United States in 2020. They have since cut off cooperation with major British tabloids and have taken legal action against several publications.
Some tabloids responded cynically to Prince Harry's court appearance, with the Daily Mail featuring the headline "Harry must have longed for the schmaltzy embrace of Oprah!"—a reference to the couple's interview with Oprah Winfrey in 2021.
While MGN, now owned by Reach, has previously admitted involvement in phone hacking and settled over 600 claims, Green argued that there was no evidence to suggest Prince Harry had ever been a victim. He further contended that certain personal information had come from, or had been provided with the consent of, senior Buckingham Palace aides.
Throughout the ongoing seven-week trial, Prince Harry and the other claimants aim to prove that senior editors and executives at MGN were aware of and approved the unlawful activities. Photo by Minerva97, Wikimedia commons.