World News
Top Headline
Other Headlines

On September 28 2017 at 10am, the Conference Room of European's People Party will hold a...
Read More...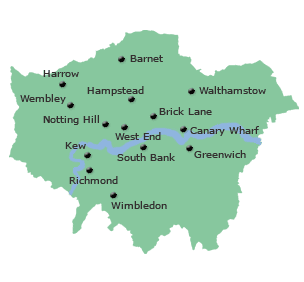 Comment
Written by Administrator
Wednesday, 02 October 2013 16:17
Hidden cameras have captured images of the critically endangered Sumatran rhino on the Indonesian part of Borneo island, where it was thought to have long ago died out, the WWF said Wednesday.
Sixteen camera traps -- remote-controlled cameras with motion sensors frequently used in ecological research -- filmed the rhino walking through the forest and wallowing in mud in Kutai Barat, East Kalimantan province.
The footage, filmed on June 23, June 30 and August 3, is believed to show different rhinos although the WWF said confirmation of this will require further study.
There were once Sumatran rhinos all over Borneo but their numbers have dwindled dramatically and they were thought to now exist only on the Malaysian part of the island.
But the research disclosed Wednesday, a joint effort between the WWF and authorities in Kutai Barat, shows that the animal is still present on the Indonesian side of Borneo.
Borneo is the world's third-largest island and is shared between Indonesia, Malaysia and Brunei.
"This physical evidence is very important, as it forms the basis to develop and implement more comprehensive conservation efforts for the Indonesian rhinoceros," said Indonesian Forestry Minister Zulkifli Hasan.
"This finding represents the hard work of many parties, and will hopefully contribute to achieving Indonesia's target of three percent per year rhino population growth."
He urged officials and environmentalists to try and come up with a scientific estimate of the remaining Sumatran rhino population in Indonesian Borneo.
The research was unveiled at the start of an international meeting on efforts to protect rhinos in Bandar Lampung on Indonesia's western island of Sumatra, with governments from Bhutan, Indonesia, India, Malaysia and Nepal represented.
Written by Administrator
Thursday, 01 August 2013 16:08
Egypt's cultural heritage is at risk: As a consequence of political chaos in the country significant archaeological resources are not sufficiently guarded. Raiders' empty spaces millennia-old grave chambers – the authorities are overwhelmed.
A few hundred meters from the pyramids in Chur roof of sandy-brown soil is full of holes. Dozens of open shafts lead into the depths, some up to seven meters: Here grave robbers were at work. Below the earth's surface is one of the oldest cemeteries roof Churchill Egypt – tombs, possibly full of treasures from the Pharaonic period. Archaeologists have partially mapped but not yet exposed. The situation is similar in many areas of Egypt.
Civilizations of the pharaohs of the Romans, Greeks, Copts and Fatimid have left traces everywhere in the country. Long, not all treasures being uncovered. Grave robbing has always been a problem with the Egypt had to fight – but since the 2011 revolution, "this phenomenon has increased even further," complains Abdel-Halim Nur el-Din, a professor of archeology and ex-head of the Egyptian Antiquities Authority. "We piecemeal lose our heritage."
Written by Administrator
Sunday, 13 January 2013 19:46
Multinational organisations should be forced to publish one simple figure for how much corporation tax they pay in the UK, Ed Miliband has said.
The Labour leader said making finances more transparent would help the public judge whether companies were behaving in a responsible way. The party is also reviewing the whole system of corporation tax to see if loopholes can be closed.
The pledges follow heavy criticism of a number of big firms, such as coffee chain Starbucks and online retailer Amazon, for using dubious tactics to minimise their corporation tax bills.
Speaking on the BBC's Andrew Marr show, Mr Miliband said: "We've got to take action on tax avoidance in this country.
"We've got a situation where many British companies and many individuals are paying their fair share of tax and they look in horror at a system where some multinational companies from other countries can make huge profits in Britain and not pay taxes in Britain.
"This is scandalous. It's got to change; the next Labour government will change it. We'll end the tax secrecy because we can't have a situation where we don't know how much tax people are paying against how much profit they're making.
"It's wrong and frankly it's an insult to hard-working taxpayers in this country."
Mr Miliband said David Cameron had spoken about international action to crack down on corporate tax avoidance, but insisted there were steps that could be taken alone.
Written by Administrator
Tuesday, 08 January 2013 12:11
Keepers at London Zoo conducted an annual count of all its animals Thursday, from meerkats to penguins and owls.
Last year's stock-take found the zoo had 17,519 residents but some of the world's most endangered species including Sumatran tigers and a white-naped mangabey have joined since then.
This year's numbers have not yet been released.
The compulsory count, required as part of the ZSL London Zoo's license, will be shared with zoos worldwide by logging the data into the International Species Information System (ISIS), in a bid to boost breeding programmes for endangered animals.
This year's numbers have not yet been released.
"We put all this data together so we know what zoo has what animal," said David Field, the zoo's director.
"All the work we do here counting the animals is so we can understand what we have and breed together the most genetically important male and females together to breed these incredibly endangered species.
Other new residents of the zoo include waxy tree frogs, two new Galapagos tortoises, black and white colobus monkeys and cotton top tamarins, potentially bringing the total number of mammals up from last year's 500.
Written by Administrator
Tuesday, 08 January 2013 11:47
Workmen have ditched the old greasy spoon and can now be more commonly found supping a latte or grabbing sushi.
And their working day is almost as long as a junior doctor's, a survey of tradesmen has found.
They spend just 27 minutes eating lunch and are 10 times more likely to grab a salad than a greasy fry-up, the study by Grime Boss Heavy Duty Hand Wipes found.
Coffee has overtaken tea as the workman's hot beverage of choice. While a quarter of those surveyed still prefer the traditional cuppa, almost half (47.4%) have said they prefer coffee to give them their kick, with one in six (18.2%) choosing a latte or cappuccino.
The survey of 1,000 tradesmen showed many waving goodbye to the greasy spoon cafe, with one in 10 now opting instead for a healthy salad or even sushi.
Less than 1% said they regularly ate a fry-up for lunch and just 3% choose fast food on a regular basis.
The poll indicated that the average tradesman downs 40,000 cups of tea or coffee over the course of their working lives. The first cup is typically consumed by 8.19am but four out of 10 now have their cups filled by 7am.
Written by Administrator
Thursday, 03 January 2013 14:03
There is a growing sense of economic optimism for the year ahead compared to 12 months ago, a poll of business directors has suggested.
Business leaders are starting 2013 with a better outlook on the coming year than at the beginning of 2012, a survey of 1,369 members of the Institute of Directors (IoD) found.
According to the findings, the proportion who expect 2013 to improve on the previous year exceeds those with a pessimistic outlook by a margin of plus 31%, a direct reversal from the start of 2012, when the balance of opinion was minus 31%.
The poll suggested long-term confidence has also increased, with the balance of those expecting higher UK GDP growth over the coming decade compared to the previous 10 years rising to plus 22%, compared to minus 9% in the first quarter of 2012, minus 8% in second quarter and plus 10% in the third quarter.
Views on the probability of a return to recession have fallen, with 16% deeming the risk high, 49% moderate and 34% low.
This compares to 35% who said the risk was high, 53% moderate and 11% low at the start of 2012. The number foreseeing a high risk of a triple-dip recession has fallen from approximately one in three to one in six.
Written by Administrator
Thursday, 29 November 2012 23:03
Ice sheets covering Greenland and Antarctica are melting three times faster today than they were in the 1990s, according to a "definitive" study of satellite data.
The amount of ice lost is enough to raise world sea levels by almost one millimetre a year. Since 1992, it has added 11.1 millimetres to global sea levels - contributing around a fifth of the total rise.
About two thirds of the ice loss was from Greenland and the remainder from Antarctica, said scientists.
Until now, there has been confusion over what is happening to the ice sheets in a warming world. Estimates have differed greatly, with some studies even suggesting gains rather than losses.
The new survey, published in the journal Science, is said to be the most accurate assessment to date - ending 20 years of uncertainty. It confirms that, with the exception of East Antarctica, both land masses are losing ice. But big differences in the pace of change were seen at each pole.
While the rate of ice loss from Greenland had increased almost five-fold since the mid-1990s, it had remained fairly constant in Antarctica.
Study leader Professor Andrew Shepherd, from the University of Leeds, said: "The success of this venture is due to the co-operation of the international scientific community, and due to the provision of precise satellite sensors by our space agencies. Without these efforts, we would not be in a position to tell people with confidence how the Earth's ice sheets have changed, and to end the uncertainty that has existed for many years."
The study showed that between 1992 and 2011, more than 4,000 gigatonnes of ice was lost from the Antarctic and Greenland ice sheets. A gigatonne is one billion tonnes. Despite its much smaller size, the Greenland ice sheet shed the most - 2,940 gigatonnes.
Written by Carole Andrews
Tuesday, 02 October 2012 12:57
Finding healthy recipes for weight loss has been a subject growing in popularity, especially in the 21st century. Unfortunately, it seems like everyone and their so-called medically trained brother have their opinion on what "healthy" really means. After reviewing fad diets, not-so-fad diets and common sense, here is a summary of what healthy recipes for weight loss should mainly consist of.
Use foods that have as few ingredients as possible. When looking at the ingredients on the label, less is better. The fewer ingredients listed, the more naturally made it is. Better yet, if there is no label at all, you are going all nat-ur-al. Think about it. There are no ingredient labels on an apple, broccoli or russet potato, is there?
Usually the first five ingredients make up most of the food product. These first five ingredients should never include the following:
High Fructose Corn Syrup
Hydrogenated Oils
Bleached and/or Enriched Flours
Highly Processes Sugars
Written by Administrator
Monday, 10 September 2012 15:41
The price of petrol at the pumps is back up towards near-record levels, the AA has said.
The increase comes as European refinery profits have risen to a five-year high, the AA added.
Petrol at UK pumps now costs an average of 139.71p a litre - within 3p of the 142.48p a litre record set in mid April.
Diesel now costs an average 143.98p a litre compared with the mid-April record of 147.93p.
Petrol had fallen to a summer low of 130.81p a litre and diesel to 136.12p - both on July 1.
The AA said that since then, the cost of a typical 50-litre tank refill has risen £4.45 and £6.29 for an 80-litre commercial van tank. A two-car family is seeing its monthly petrol costs rise by £18.90.
AA president Edmund King said: "Once again UK drivers find themselves being dragged over a barrel, as does business and Bank of England inflation targets. Last week, Government statistics showed that traffic on minor country roads fell by 5% - such was the impact of record high fuel prices on rural communities."
Written by Administrator
Monday, 20 August 2012 07:56
Debora Weiss: You are an author of a reasonably large number of studies on xenophobia, anti-Semitism, and racism. Could you please assess the current situation in this area, including East European countries?
Oleg Kozerod: - Racism is one of the most burning issues for Eastern European societies. Due to various reasons which are specific for each state in the region, this topic is particularly pointed in the mentioned countries. It's explained by a range of prejudices in these societies, younger generation education gaps, and a lack of political will to combat racism. Many former USSR states face serious ideology troubles; their population does not know what ideas are the best to follow, why and whom to fight with. This leads to creation of public organizations and parties confessing racism and drawing population into their "struggle against the world evil".
Weiss: - For a long time the UK has been running discussions on the scale of xenophobia and anti-Semitism in such countries as Poland and Ukraine. Do you think Ukraine has succeeded in overcoming racism?
Kozerod: - Angry letters from the foreign affairs ministers and politicians from these countries which were based on investigations of BBC reporters are well known to those who follow this topic. In my opinion, this issue got a completely wrong interpretation among the elites in East European states and, as a result, the response was inadequate. What happened in fact? BBC reporter arrived at the Kharkiv stadium (Ukraine) where he just wanted to make footage on the city's preparation to the UEFA Cup. What did he see while filming? Local racists on the rostrum were beating the Indian or Pakistani students. In fact, the police did not interfere with the process and took no steps after the incident. Injured students commented on this egregious case recorded by BBC reporters. When this footage was watched by the footballer Sol Campbell, he said it was better to avoid visiting this country. Feedback of the national authorities was quite weird; they began to boil over "creation of Ukraine's negative image abroad". And they did it instead of just finding those who are responsible for this case in Kharkiv, punishing them in some way, and announcing this to the whole Europe. This is what the authorities of any country would do when finding out about any barbarous conduct from their or foreign reporters. Apparently, this is not yet the behavior followed in Ukraine.
Weiss: - Is there any racism observed in East European countries, in particular, Ukraine?
Kozerod: - Yes, unfortunately. Besides, it's seen with the naked eye. You can easily meet racists in public places, among your neighbors or even close friends.
Weiss: - Fortunately, the racism issue is not so widespread in other regions of the world, in particular, in the developing countries of the East. By the way, how do you assess the Islamic Revolution development process, in particular, recent events in Syria?
Kozerod: - We see the whole international army acting during the Arab Spring in the North Africa and Middle East states. It aims to overthrow, as they believe, the outdated totalitarian regimes. For me it's an open issue how fast this total revolution will cross the frontier of the former USSR.
<<

Start

<

Prev

1

2 3 4 5 Next > End >>


Page 1 of 5