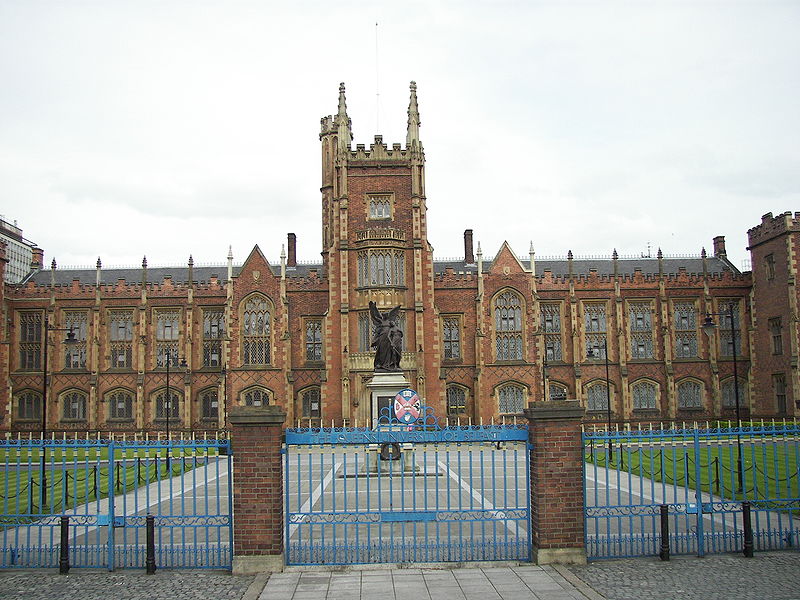 Queen's University has announced plans to create over 220 jobs as it commits to investing up to £100 million in constructing 460 student accommodations across three sites. These residences
will be developed in Laganbank, located in south Belfast, as well as Dublin Road and Brunswick Street in the city center.
Belfast already accommodates 45,000 full-time students, but Queen's University predicts a need for an additional 3,000 rooms over the next five years solely for its student body. The institution also cites an increased demand for high-quality student housing, evidenced by a 5% rise in applications this year.
The four-year, £100 million investment by Queen's University is anticipated to not only meet this growing demand but also contribute to the transformation of the city center while generating approximately 225 job opportunities.
Caroline Young, Vice President of Students and Corporate Services, remarked, "We have been aware of and planning for a major increase in demand for student accommodation in recent years, and through this significant investment, we are ensuring we are prepared to respond effectively. There is a specific focus on the need for high-quality, affordable, and safe housing options in close proximity to Queen's."
She further highlighted the strategic location of the three sites in proximity to Queen's University and the city center, emphasizing that this development will not only help retain the university's top students and attract others but also have a positive impact on the city, encouraging developers, businesses, and improved services. Young also noted that it aligns with Belfast City Council's goal of accommodating 66,000 more residents in the city center by 2030.
Construction is set to commence at the Dublin Road site, with Graham Contracting overseeing the project. A public consultation is currently underway to gather input and feedback.
SDLP South Belfast MLA Matthew O'Toole welcomed the initiative, stressing the importance of diverse and affordable student accommodation options. O'Toole acknowledged that certain areas in south Belfast had seen an influx of houses in multiple occupation accommodations and emphasized the need for responsible landlords, applauding Queen's University for expanding student housing options to other parts of the city.