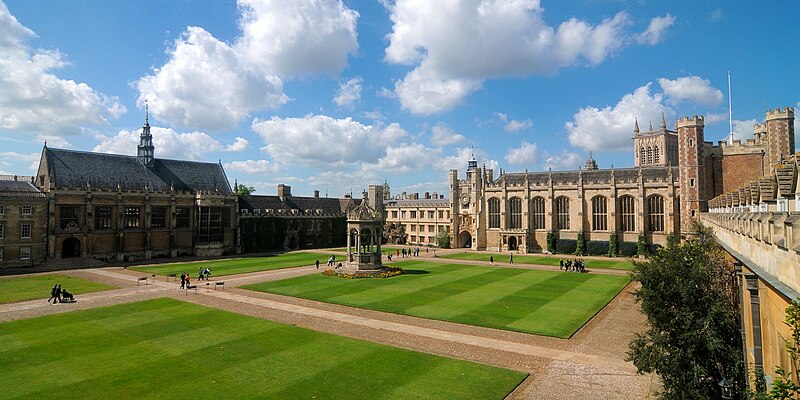 In a noteworthy development, the number of 18-year-olds in the United Kingdom being admitted to universities has witnessed a decrease for the first time in five years. This decline follows a
surge in demand during the pandemic, during which approximately 85% of applicants were accepted in both years.
This year, fewer students secured admission to their first-choice universities, but more qualified for their second choices or secured places through the clearing process. It's worth noting that top A-level results also decreased, as grades in England were reverted to pre-Covid levels.
According to data from the Universities and Colleges Admissions Service (UCAS), 270,350 UK 18-year-olds were accepted into university courses this year, down from 275,390 in 2022. While this marks the first decline since 2018, the numbers are still higher than they were before the onset of the Covid-19 pandemic.
The drop in acceptances aligns with an overall reduction in applications from UK 18-year-olds this year, falling from 323,290 in 2022 to 318,390 in 2023. UCAS attributes this to a "return to normal growth following the surge in demand seen during the pandemic." It's important to note that the impact of this decrease on individual universities may vary, and specific data for each institution is not yet available.
Shift towards Clearing
One notable aspect of this trend is the increased reliance on the clearing system. For instance, Jessie Owers, an 18-year-old student, recounted her experience of securing a spot at Cardiff Metropolitan University through UCAS clearing. Her results were lower than expected, a situation many students faced, leading her to reconsider her options. She ultimately opted for a university with a strong rugby team, which she found in Cardiff Met, showcasing how clearing can provide valuable alternatives for students who may have missed their initial choices.
Changing Student Behavior
Bill Watkin, the chief executive of the Sixth Form Colleges Association, suggests that the rise in university applications during the pandemic could have been driven by limited alternative options for young people. With fewer employment or apprenticeship opportunities available, some students might have turned to higher education as a refuge during the Covid-19 years. As the pandemic subsides, changes in student behavior may contribute to the decline in university acceptances.
Additionally, reduced opportunities for travel in 2020 and 2021 made gap years less feasible, potentially influencing more students to pursue higher education immediately.
Challenges Remain
Despite these shifts, it's important to note that this year saw 35.6% of all 18-year-olds in the UK securing university placements, which is the lowest proportion since 2019. The data from UCAS also reveals that:
204,730 students gained admission to their first-choice universities, down from 217,380 in 2022.
26,160 were accepted into their insurance choices, up from 22,520 the previous year.
38,140 students secured places through clearing, up from 33,280 in 2022, marking an increase of over 15% compared to pre-pandemic levels.
The discrepancy between predicted and actual grades, arising from teacher-assessed grades in 2020 and 2021 and subsequent grading changes, could explain why more students turned to clearing.
While international student acceptances from outside the EU decreased by 0.9%, they remain 25% higher than pre-pandemic levels. Furthermore, the number of 18-year-olds from disadvantaged backgrounds declined but is still nearly 20% higher than in 2019.
In light of these trends, there is a collective call to continue efforts to address participation gaps for students from disadvantaged backgrounds while recognizing the ongoing appeal of UK higher education both domestically and globally. A commitment to promoting social mobility remains paramount, with clearing offering opportunities for students until October 17. Universities are encouraged to strive for even greater inclusivity in the higher education sector. Photo by Cmglee, Wikimedia commons.