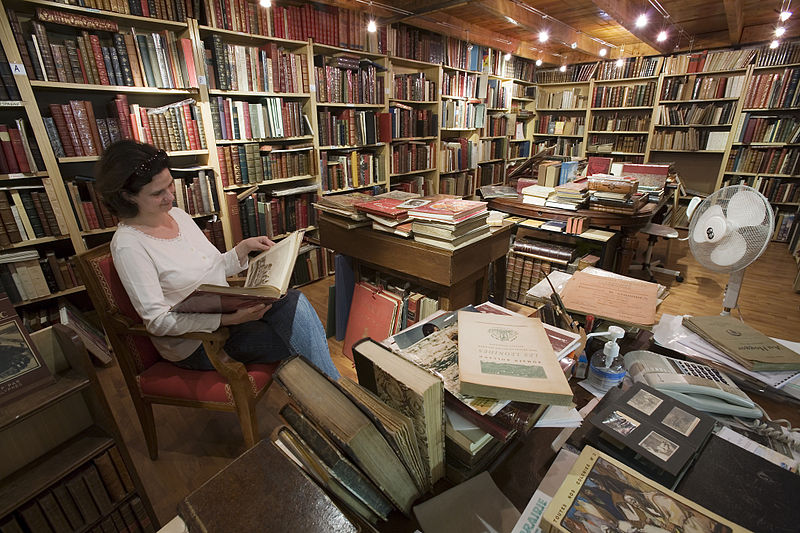 In French bookstores, teens are embracing a new trend of reading books in their original English language, driven by the popularity of "romantasy."
French teens are flocking to the foreign-language sections of bookstores, and it's not just for English-speaking tourists looking for vacation reads anymore. Shelves dedicated to literature in its original language are gaining prominence in French bookshops as teenagers hunt for specific titles they discover through literature-focused social media hashtags like #booktok, #bookstagram, and #booktube.
Yes, you read that right—French teenagers are reading books, and not just in their native language but in a foreign one as well. This intriguing phenomenon was initially observed by booksellers who've noticed a surge in young readers. Delphine Ripoche, assistant manager of the Durance bookshop in Nantes, notes that two departments are particularly popular among young customers: "dark romance" and books in their original language. Dark romance is a literary genre that gained fame through works like Fifty Shades of Grey, known for its love stories with hints of soft sado-masochistic elements and erotic power dynamics between characters. Many of the trending original version (VO) books belong to this genre.
Stéphanie Laurent, the director of publications for French bookseller Fnac-Darty, which is the country's leading retail chain for cultural and electronic products, confirms the trend, saying, "The English-language market has been steadily growing for several years now." She adds that by the end of August, the top trend in their stores had risen by 20% compared to the previous year (2022).