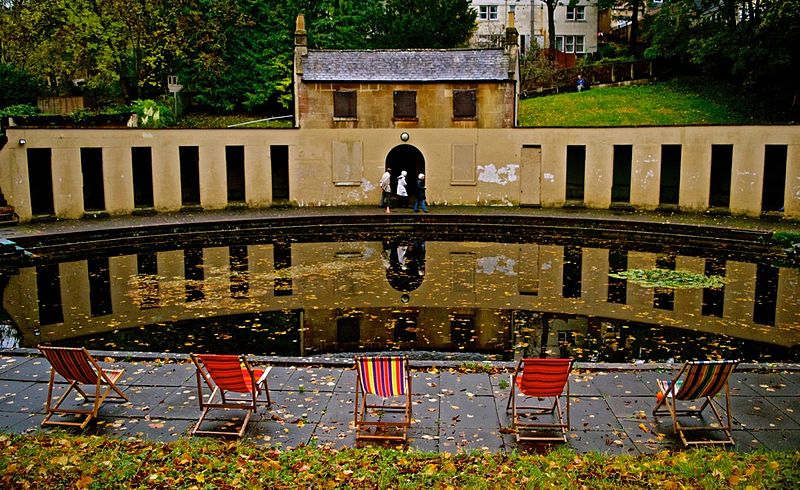 The United Kingdom's oldest lido, Cleveland Pools in Bath, has welcomed visitors once again, nearly four decades after its closure to the public. This revival is the result of a
remarkable 20-year campaign championed by volunteers and generously supported by the National Lottery Heritage Fund.
Originally inaugurated in 1815, Cleveland Pools faced several delays but ultimately triumphed in its mission to reopen. To mark this historic occasion, free swim tickets were made available for Sunday's reopening, leading to overwhelming demand and a temporary system crash.
The grand reopening coincided with the Jane Austen Festival, drawing attendees like Barbara from Portsmouth and Jeanette from London, who admired the lido's splendid refurbishment and its newfound accessibility for locals.
Sally Helvey, a dedicated volunteer at Cleveland Pools for over a decade, acknowledged the extensive community effort that made this revival possible, highlighting the impressive fundraising contributions from 600 children representing various swim clubs in the city and its surroundings, which raised £12,500.
Sally also shared her personal excitement, having returned to swim at the lido after 57 years, emphasizing the profound significance of this moment for former swimmers who can now relish the experience with their grandchildren.
Jo Membery, who joined her daughter Lily for a swim, described the occasion as "amazing," noting the pristine water quality and pleasant temperature. She expressed her emotional connection to the reopening, reflecting on the uncertainty surrounding its realization and the sheer delight of witnessing its success. Photo by Ye Sons of Art, Wikimedia commons.