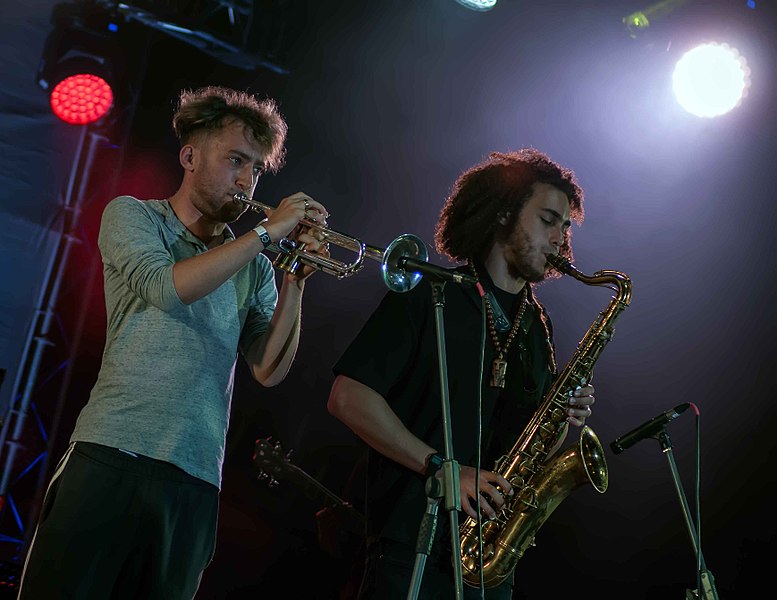 Ezra Collective has achieved a historic milestone as the first jazz ensemble to claim the prestigious Mercury Prize with their album "Where I'm Meant To Be."
This coveted award, which carries a £25,000 prize, honors the finest British or Irish album released in the past year.
In a fierce competition, the quintet triumphed over formidable nominees such as Jessie Ware, J Hus, Arctic Monkeys, Fred Again, and Raye. Upon receiving the award, drummer Femi Koleoso paid tribute to their beginnings, emphasizing the significance of their journey. He remarked, "This moment that we're celebrating right here is testament to good, special people putting time and effort into young people to play music."
He went on to stress that this victory was not just a testament to Ezra Collective or UK jazz but a special moment for organizations nationwide dedicated to nurturing young musical talent.
Ezra Collective's win was announced by DJ Jamz Supernova during the awards ceremony held in Hammersmith, west London, on Thursday evening. Expressing his gratitude, Koleoso thanked God, the band's dedicated team, and their supportive families. He also humorously noted, "If a jazz band winning the Mercury Prize doesn't make you believe in God, I don't know what will."
While "Where I'm Meant To Be" is primarily categorized as jazz, it defies strict genre boundaries, incorporating elements of grime, salsa, and reggae. In a glowing five-star review published last year, the Observer's Kate Hutchinson described it as "an exceptional album that centers joy and community, radiates positivity and youthful abandon, and could well be the one to cross over to the big league."
Speaking to BBC News after their win, Koleoso elaborated on their musical influences, highlighting their eclectic taste. He explained, "We're the shuffle generation of music, we listen to some Beethoven, and then 50 Cent comes on straight after, and then Little Simz comes on just after that." This diverse range of influences has shaped their approach to music, allowing them to blend jazz with salsa and other genres seamlessly.
The Mercury Prize ceremony, hosted by broadcaster Lauren Laverne, featured live performances by nine of the shortlisted artists. Although J Hus had initially been slated to perform, he withdrew due to illness, while Arctic Monkeys and Fred Again were absent due to tour commitments.
The Mercury Prize shortlist was selected by an independent judging panel, including music critic Will Hodgkinson, musicians Anna Calvi and Jamie Cullum, and DJs Jamz Supernova and MistaJam.
Ezra Collective's victory not only marks a groundbreaking moment for jazz but also challenges the notion of a "token jazz album" at the Mercury Prize. Femi Koleoso expressed optimism, stating, "Hopefully, we can end that for good and just say that music is music." He hinted at ambitious future plans, proclaiming, "Nothing is impossible at this point. I'll see you at the Emirates Stadium." Photo by Frolzart, Wikimedia commons.