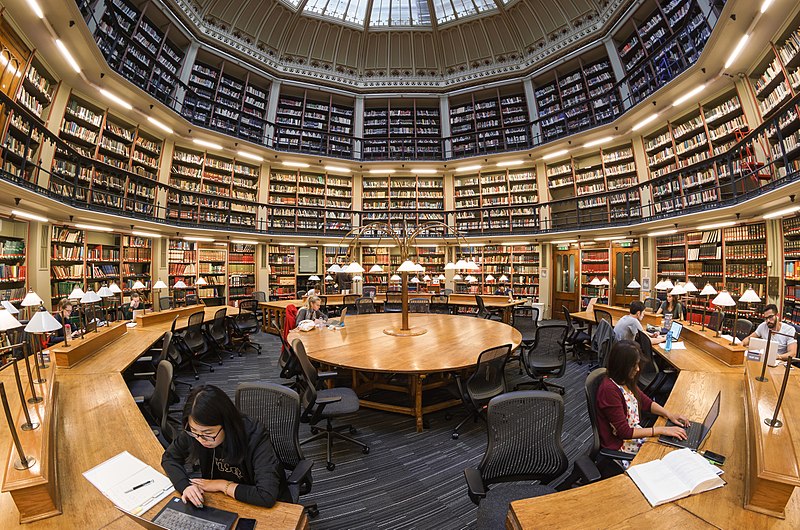 London, a city steeped in history and culture, is a bibliophile's paradise with a rich tapestry of libraries waiting to be explored. Whether you seek a serene reading nook,
historical manuscripts, or cutting-edge resources, London's libraries have it all. Join us on a journey through the best libraries the city has to offer.
The British Library
Let's begin with the crown jewel of London's libraries, the British Library. Nestled in the heart of Kings Cross, it houses over 170 million items, making it one of the largest libraries in the world. The British Library is a treasure trove for researchers, boasting invaluable manuscripts like the Magna Carta and Shakespeare's First Folio. The iconic King's Library Tower, a six-story glass structure, showcases its collection and offers breathtaking views of the city.
The British Museum Reading Room
While officially part of the British Museum, the Reading Room deserves special mention. This circular room, famously used by Karl Marx and Mahatma Gandhi, has witnessed the study of countless scholars. Although it's no longer a lending library, the Reading Room's impressive dome and its historical significance make it a must-visit for any literary enthusiast.
The Maughan Library
For those who appreciate stunning architecture and academic ambiance, the Maughan Library at King's College London fits the bill. Housed in a magnificent 19th-century neo-Gothic building, this library offers a tranquil space for both students and visitors. Its special collections, including rare books and manuscripts, are a hidden gem.
The Wellcome Collection
Dive into the intersection of medicine, science, and art at the Wellcome Collection. While not a traditional library, it houses a vast collection of books, artworks, and artifacts related to health and human experience. The Reading Room, with its quirky design and an array of fascinating reads, is a delightful spot to explore.
The London Library
Tucked away in St. James's Square, the London Library is an independent member-funded library founded in 1841. It boasts an impressive collection of over one million books, including rare first editions. The library's cozy reading rooms and tranquil atmosphere provide a perfect escape from the city's hustle and bustle.
The Wiener Library
For those interested in the darker chapters of history, the Wiener Library is a unique resource. It specializes in the Holocaust, Nazi era, and contemporary issues of genocide and human rights. Beyond its extensive book collection, the library holds archives and personal testimonies that are invaluable for researchers and those seeking to understand this somber period of history.
Senate House Library
As part of the University of London, Senate House Library is a haven for academics. The impressive Art Deco building, featured in George Orwell's "1984," houses a vast collection of books and journals. It's a fantastic place to immerse yourself in scholarly pursuits.
The Library at Wilton's Music Hall
For a hidden gem, visit Wilton's Music Hall Library. Tucked away in the world's oldest surviving music hall, this library exudes charm. It may be small, but it's a delightful place for music and theatre lovers, with an impressive collection of playbills and theatrical memorabilia.
From the grandeur of the British Library to the cozy nooks at Senate House, London's libraries offer diverse experiences for every book lover. Whether you're a history buff, a researcher, or simply seeking a quiet corner to read, these libraries are waiting to welcome you into their world of knowledge and discovery.
Photo by © User:Colin / Wikimedia Commons / CC BY-SA 4.0.