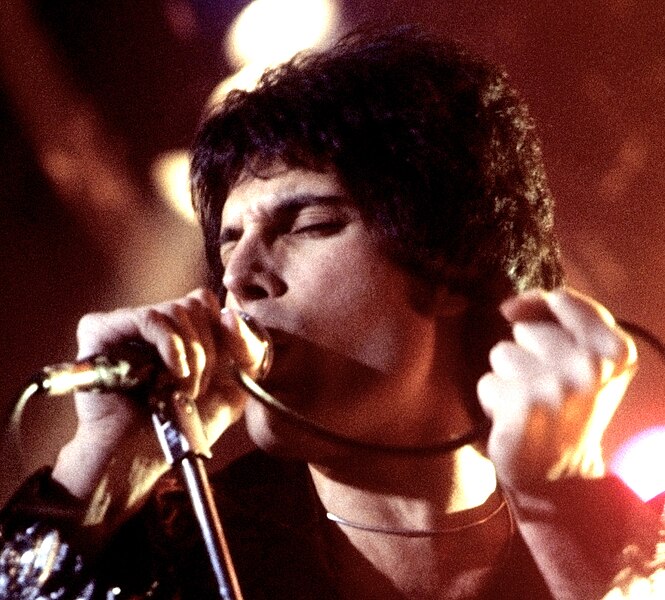 In a recent auction by Sotheby's, a Yamaha baby grand piano once used by the legendary Queen frontman, Freddie Mercury, to craft some of the band's most iconic hits, including "Bohemian
Rhapsody," has been sold for £1.7 million. While slightly below initial estimates, this price sets a new record for a composer's piano, according to the auction house.
Freddie Mercury's connection with this piano runs deep, as he composed timeless classics on it. Handwritten lyrics for "Bohemian Rhapsody" fetched an impressive £1.38 million.
This auction, organized by Mary Austin, one of Mercury's closest friends, features nearly 1,500 items spread across six separate sales.
Among the standout items from the first sale were:
A silver snake bangle worn in the 1975 "Bohemian Rhapsody" video, which sold for £698,500—nearly 100 times its initial estimate.
The door of Mercury's Garden Lodge home in west London, covered in fan graffiti, went for an astonishing £412,750, well above the expected range of £15,000-£25,000.
Handwritten lyrics for "Somebody To Love" (£241,300), "Killer Queen" (£279,400), and "We Are the Champions" (£317,500).
A crown and cloak designed for the 1986 Magic tour, which sold for £635,000.
An onyx and diamond Cartier ring (£273,050), a gift from Sir Elton John, with the full hammer price going to the Elton John Aids Foundation.
A 1941 Wurlitzer jukebox that once stood in Garden Lodge's kitchen, fetching £406,400.
One of the auction's highlights was the original 15-page manuscript for Queen's epic hit "Bohemian Rhapsody," with the working title "Mongolian Rhapsody." The manuscript revealed Mercury's creative process and the various directions he envisioned for the song.
Freddie Mercury, who fronted the UK band Queen, led the group to international fame with their unique blend of glam rock, heavy metal, and theatrical performances during the 1970s.
Aside from musical memorabilia, the auction also includes Mercury's art collection, featuring works by Salvador Dali and Pablo Picasso, as well as the last painting he acquired a month before his passing from AIDS at the age of 45 in 1991.
In total, 1,469 items from Mercury's former residence, Garden Lodge, are being offered for sale by Mary Austin, providing insights into the legendary artist's tastes and personality.
Austin remarked, "The collection takes you deeper within the individual and the man I knew." She described it as a sophisticated and intelligent collection that showcases the spectrum of Mercury's taste.
Among the personal items on sale are more lyrics, flamboyant stage costumes, Mercury's moustache comb, champagne bottles from his cellar, and his posthumous Brit Award.
Before the first sale on Wednesday, which generated a total of £12.2 million, Sotheby's hosted a month-long open exhibition displaying the collection. The prices quoted include buyer's premium and fees, with buyer's premiums at Sotheby's varying between 26% and 13.9% depending on the value, in addition to local VAT. Photo by Lošmi, Wikimedia commons.