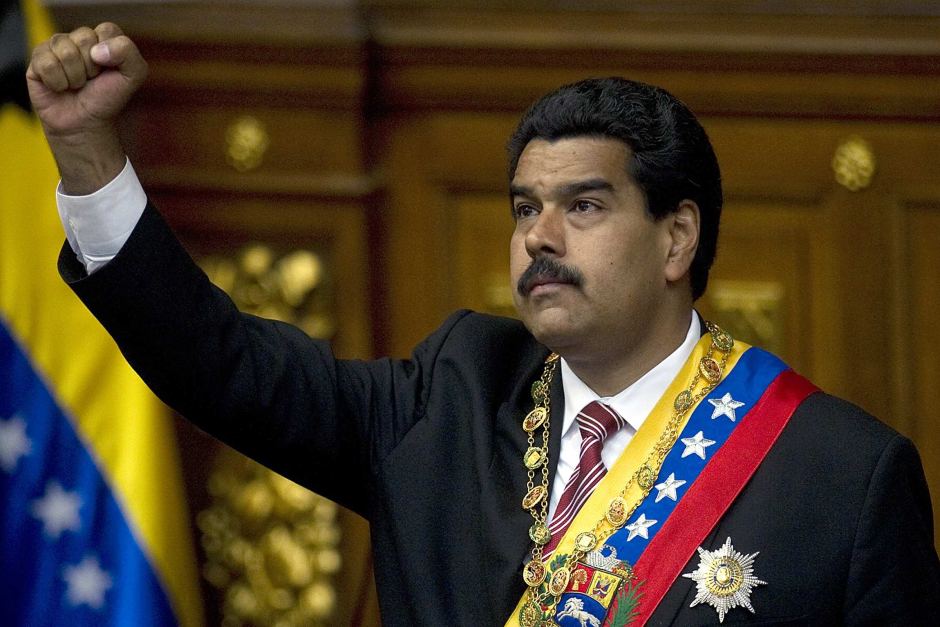 Protests were to take place across Venezuela on Wednesday against President Nicolas Maduro in the first challenge to sweeping powers he has decreed for police and soldiers under a state of emergency.
The opposition-led marches in Caracas and other cities were to demand that authorities validate a recall referendum seeking Maduro's ouster.
But the 53-year-old president has dismissed the push against him.
On Tuesday he said the referendum was "not viable" and a petition it was based on with 1.8 million signatures was riddled with "fraud."
The 60-day state of emergency was imposed from Monday to tackle what Maduro said were threats to security, as well as food and energy shortages.
Many of the measures rely on Venezuela's army and police being deployed to carry them out.
It notably suspends many constitutional protections by opening the way to expropriations and almost any action deemed necessary to maintain public order.
Individuals, companies and non-governmental organizations in Venezuela with links to foreign groups are also to be put under scrutiny and risk having their finances frozen, according to the decree.
The opposition-controlled congress late Tuesday rejected the decree in a vote, saying it undermined democracy. But the Supreme Court may overrule that, as it has with other congressional decisions.
- Claim of US plot -
Maduro has accused Washington of having "imperial" designs on Venezuela, and said that a US AWACS surveillance plane had twice violated his country's airspace last week.
Maduro has separately ordered military exercises for Saturday.
Despite his decree, there have so far been no signs of increased military presence in the streets.
But Wednesday's demonstrations could face a robust police deployment. A Caracas march last week, before the emergency decree, was halted in its tracks by riot police firing tear gas.
Venezuela's opposition has urged the public to defy the state of emergency and called on the army to decide whether it sides "with the constitution or with Maduro."
The opposition, which controls congress but has little real power because of Maduro's sway over the government, Supreme Court and security forces, says the emergency decree is an attempt by the president to put himself above the constitution.
"If Maduro wants to apply this decree he will have to bring out the warplanes and the tanks into the street, because he will have to apply it through force," opposition leader Henrique Capriles told a news conference on Tuesday.
- Limited time -
If the recall referendum does go ahead, it must be held before January 10, 2017 in order to trigger new elections, otherwise a successful recall vote would simply transfer power to Vice President Aristobulo Isturiz.
The opposition accuses the electoral authorities -- who are still evaluating the validity of the petition -- of stalling.
With the country in the grip of hyperinflation, a shrinking economy, rampant crime, corruption, and food and electricity shortages, sentiment has turned against Maduro.
Seventy percent of the population wants to see a new government, polls show.
But Maduro said he and his government "are victims of a media, political and diplomatic attack that is behind the most serious threat our country has faced in the past 10 years."
The United States has described reports of Venezuela's spiral downwards as "breathtaking" but has been careful not to make comments seen as meddlesome. afp