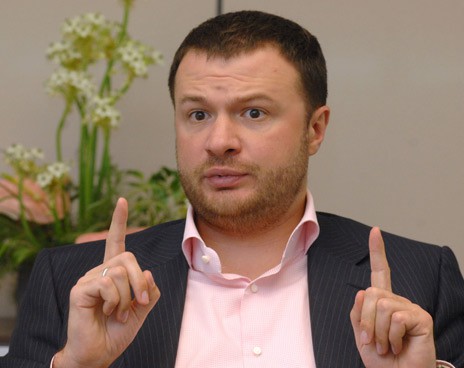 A few days ago it was announced that Rosneft would be making its first LNG delivery to Egypt. However, according to Russian Mass Media, this deal does not look very promising. For example: the contract volume, which was announced a year ago, has already decreased. In addition, to the decrease in volume there are other risks associated with this contract. The first is linked to Egypt's plans to develop its own offshore drilling, and the second, to the possible problems EGAS will have making payments for Rosneft's LNG. However, Rosneft has accepted these risks in the hope of earning from the high price.
According to experts, such a "risky" deal could be due to the financial difficulties, the company has recently been facing since the drop in oil prices. Given the status of the oil giant, it is believed that they just need to show that the company is "profitable". This is why, according to experts, Rosneft is willing to engage in risky projects.
In mid-April a suit was filed against Russian pipeline operator Transneft, regarding their preferred shares. The plaintiff, OOO "Projector" is a little known company that bought 141 preferred shares (0.0019% of the share capital) of Transneft last year.  In its claim it stated that dividends on preferred shares were not paid in full as Transneft reported a lower net profit in order to avoid profit distribution to its subsidiaries. The plaintiff insisted that due to the fact that the dividends were not paid in full the preferred shares should be converted by the court to voting shares.
In the end, however, the court ruled against the plaintiff.  Looking deeper into the plaintiff is, Russian media has suggested that the company "Projector" is in connected to Ilya Sherbovich, Chairman and Managing Partner of United Capital Partners, which is a company that is considered to be a financial consultant and closely connected to Igor Sechin.  Transneft believes that the owners of the preferred shares are trying to mislead the Russian Government through its demands on dividends and by deliberately distorting the facts regarding their placement.
According to Igor Dyomin, Adviser to the President of Transneft, "There is every reason to believe that the letter written to the Government of the Russian Federation and to the Association of Professional Investors (API), which was signed by Alexander Shevchuk, aims to achieve unwarranted advantages regarding the payout of dividends on preferred shares of AK Transneft for the year 2015, and in particular for Ilya Sherbovich and to those whose interests he represents."
Regarding Ilya Sherbovich, he became famous in the financial world in the late 90's, when the company UFG, managed by former Finance Minister Boris Fyodorov and American Charles Ryan, was engaged in buying local Gazprom shares for William Browder and others. To get around the restrictions on foreign ownership, known as a ring-fence, of Gazprom's shares, UFG used an "authentic" scheme invented by Sherbovich.  The scheme worked like this: A Cypriot company invests 40% of its shares into three Russian companies, which allows them to be considered Russian residents for business purposes. These Russian companies then started buying shares in each other.  This then allowed the owners, who are registered in Cyprus, to fully control the Russian companies.
Also, in 2012-2013 Ilya Sherbovich, representing the government, sat on the Board of many major Russian State-owned companies such as OAO NK Rosneft, OAO AK Transneft and OAO FSK UES. At that time the list of candidates to represent the government on the Board of Directors was prepared personally by Igor Sechin. And it was from that period, on that Sherbovich became known as "Sechin's wallet", because using Sechin's money, and in his interest, Sherbovich lead the charge against many large companies.  In particular, the incident regarding Transneft's preferred shares, the attack on Lukoil and the takeover of Pavel Durov's social network «VKontakte».
According to the experts, it was also Sherbovich's idea on how to fund the company NNK, founded by the former head of Rosneft R. Khudaynatov. According to Maxim Blunt, an economic reporter at newsru.com he did it in the following way: Sechin deposited 4 billion USD of Rosneft funds with VTB. VTB then issued a loan for that exact amount. After that, the loan was used by Khudaynatov to acquire various oil assets, the most famous of which was Alliance Oil.
It should be noted here that since these funds were actually Rosneft's money then that means Rosneft used Government money for these transactions. The current lawsuit against Transneft is not the first time Sherbovich has attacked the company's shares. The most recent incident again used Rosneft's money. Using this money the head of UCP was able to triple the price of Transneft's preferred shares from 70,000 RUB in 2013 to 203,000 RUB today.  Looking at Transneft, there is no logical reason for such growth in their share price. In addition over the past three years' dividends on preferred shares have only risen from 685 RUB to 758 RUB. As a result, it became very easy to increase the price of shares and keep a low dividend yield so that outside investors wouldn't be interested in investing. This then allowed several companies affiliated with the scheme to freely pass shares among themselves to keep increasing the share price.
Russian Finance Minister Anton Siluanov has recently announced that the privatization of 19.5% of Rosneft shares could take place in the second half of this year. The legal adviser on the sale of Rosneft shares has already been appointed, it's White & Case. It seems that after the sale the State, represented by Rosneftegaz, will retain 50% of Rosneft shares. However, any strategic investor will not only get shares in Rosneft but will also have to take on its debts.  According to Sergey Vakhrameev, GL Asset Management Portfolio Manager, the company's debts including any advances received for oil, which Rosneft does not classify as debt, could reach 53.6 billion USD.
Given all this, it looks like it will be a daunting task to find an investor to take on this burden. However, experts believe that if the sale of shares does take place, the company could face quite serious structural changes. For example, it is very likely that the current management of the company will change, as well as its business model.