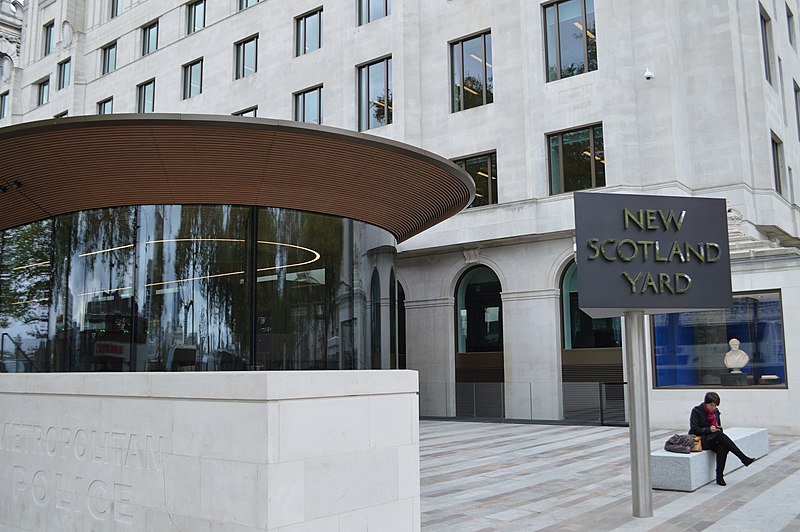 Following the controversial crackdown on anti-royal protesters during King Charles III's historic coronation on May 6, Scotland Yard has announced that it will issue apologies to individuals who
were wrongly arrested. The Metropolitan Police faced criticism for their handling of the security operation, which resulted in the arrest of six protesters and three charity volunteers. However, all of them were subsequently released without charge.
A review is currently underway to assess the extensive security measures implemented during the event. The specific circumstances surrounding the individual arrests will be thoroughly examined as part of this process. Assistant Commissioner Rolfe addressed the London Assembly Police and Crime Committee, stating that if mistakes were made, the force is committed to offering apologies to those affected.
While the police trust their officers to make on-the-ground decisions based on the information and intelligence available to them, they acknowledge the importance of understanding what transpired. The fast-paced nature of the event and the need to ensure public safety sometimes necessitate quick decisions, which may result in errors. However, the police clarified that protests were not banned during the coronation, and peaceful demonstrations were indeed permitted throughout the event.
The authorities had concerns regarding potential disruptions such as paint being thrown or the use of devices to scare horses during the coronation procession. The threshold for tolerance and disruption may have been lower due to the heightened security context of the occasion. Assistant Commissioner Rolfe emphasized the delicate balance between considering people's human rights and maintaining security measures.
The arrests of six members of the anti-monarchy organization Republic and three volunteers from the women's safety scheme Night Stars were based on the intelligence available at the time. The individuals from Republic were suspected of being equipped to lock on, as they had luggage straps to secure placards in their lorry. The Night Stars volunteers were found in possession of rape alarms, which they distribute as part of anti-spiking kits.
Assistant Commissioner Rolfe explained that swift responses to developing intelligence are necessary, and it may not always be feasible to gather evidence before making an arrest. Deputy Assistant Commissioner Ade Adelekan supported the quality of the intelligence that led to the arrests and highlighted the concerns expressed by senior colleagues regarding public safety.
The ongoing review aims to provide a comprehensive understanding of the events and the decision-making process. Scotland Yard's commitment to addressing any mistakes made and offering apologies demonstrates their dedication to ensuring accountability and fair treatment for individuals involved in the protests during the coronation of King Charles III. Photo by Matt Brown, Wikimedia commons.