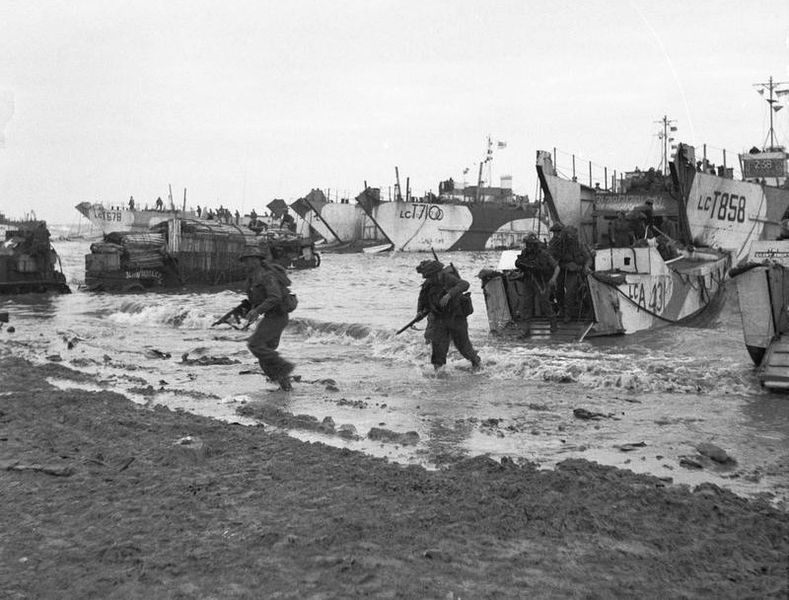 A group of 11 British D-Day veterans were warmly welcomed as they returned to France to commemorate the 79th anniversary of the historic Normandy landings during World War II.
These war heroes from the United Kingdom's armed forces made their journey to Ver-sur-Mer in Normandy, where the British Normandy Memorial stands, for two days of commemorative events. The gathering was a poignant moment as they were greeted by French schoolchildren at the memorial site, overlooking the beaches where 22,442 British servicemen and women lost their lives in the Battle of Normandy and on D-Day.
Tears welled up in the eyes of the attending soldiers as the young students laid wreaths to honor the fallen, evoking memories of their comrades who didn't return. This event also served as a stark reminder of the dwindling number of surviving veterans able to participate.
Alongside the British veterans, servicemen and women from the United States, who also took part in the D-Day landings, joined the commemoration. They crossed the Atlantic to pay tribute to the thousands of American soldiers who sacrificed their lives during the invasion.
Among the veterans present was 98-year-old Ernie Davies, a Royal Navy veteran who served on the HMS Cotton. Reflecting on the occasion, Mr. Davies expressed his happiness at seeing "so many people" and reuniting with old friends during the 79th anniversary of the D-Day landings. Recalling his role during the summer of 1944, he recounted the desperate battles against U-boats in the Channel, emphasizing the determination of both sides.
Accompanying one of the D-Day veterans, John Pinkerton highlighted the importance of passing on the knowledge of sacrifices made for the freedom enjoyed today, emphasizing the significance of educating younger generations about the events that unfolded nearly 80 years ago.
This gathering on June 5 marked 79 years since the start of the campaign to liberate Europe from Nazi occupation, a campaign that began with the largest seaborne invasion in history. As the number of surviving veterans diminishes, these moments of remembrance and reflection become increasingly poignant, serving as a testament to the bravery and sacrifice of those who fought to secure freedom and peace. Photo by No 5 Army Film & Photographic Unit, Midgley (Sgt), Wikimedia commons.