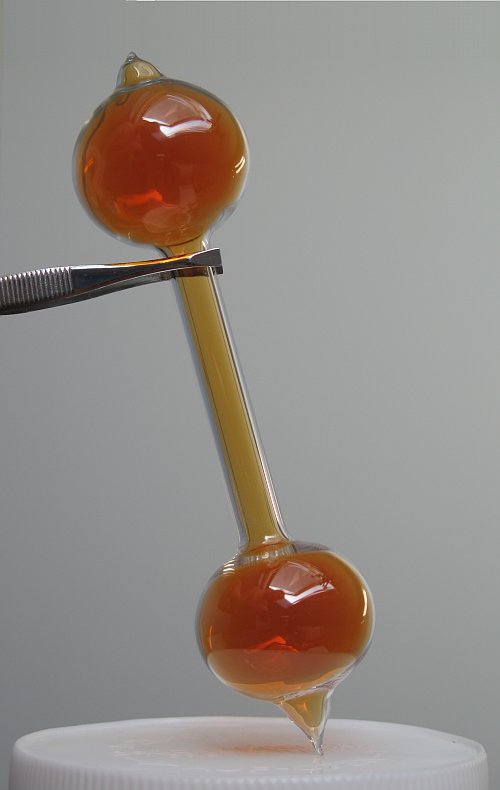 Five million people are expected to breathe cleaner air if ULEZ is expanded to outer London. The expansion would reduce the number of Londoners living in areas
exceeding interim Word Health Organization (WHO) targets for nitrogen dioxide (NO2) by 13 percent. This would improve air quality for 340,000 people including 87,000 children, 50,000 older people and 145 schools.
Around 4,000 Londoners died prematurely in 2019 because of long term exposure to air pollution, children can have permanently stunted lungs with adults suffering a range of illnesses from asthma to lung disease to heart disease. Travelling around the capital is a major source of exposure to poor air quality, with road vehicles causing nearly 50 per cent of the city's air pollution. Now the latest City Hall analysis has revealed the stark situation in outer London which at the moment isn't in the Ultra Low Emission Zone. 
Currently:
All of outer London's monitoring stations are exceeding the new WHO recommended guideline for harmful pollutant NO2 of 10 ug/m3. 
80 per cent of outer London's monitoring stations are currently showing concentrations above the interim WHO recommended guideline for NO2 of 20ug/m3.
New research by COMEAP, the Government's independent advisory group on air pollution and health, has also shown the impact of air pollution on dementia, adding to the ever-growing body of evidence of the serious health impacts of pollution at all stages of life.*  60,000 of the 210,000 new dementia cases each year are already thought to be linked to toxic air. If no further action is taken to reduce air pollution, around 550,000 Londoners will develop diseases related to poor air quality over the next 30 years. In this case the cost to the NHS and social care system in London is estimated to be £10.4 billion by 2050. 
The urgent need to tackle the capital's toxic air and protect all Londoners' health is why the Mayor is consulting on expanding the ULEZ London-wide. Transport for London's consultation closes today and Londoners can give their views on the expansion at www.tfl.gov.uk/clean-air
Last week the Mayor published findings from the first six months of the ULEZ expansion to the North and South Circular roads, which showed significant progress in cleaning up London's air. There were 67,000 fewer non-compliant vehicles in the zone on an average day compared to the period right before the ULEZ expanded. As a result, the scheme has helped reduce roadside nitrogen dioxide (NO2) levels in inner London by 20 per cent compared to a scenario without the ULEZ and its expansion to inner London.  
The central London ULEZ helped reduced NO2 concentrations by 44% in the zone, particulate matter concentrations (PM2.5) by 27% and carbon emissions by 6%. 
The Mayor and Bloomberg Philanthropies have also announced today the first community groups to receive free Breathe London air quality sensors, empowering them, for the first time, to make their own choices about where they monitor local air pollution.   
The free sensors monitor levels of pollution, including particulates (PM2.5) and nitrogen dioxide (NO2) both of which are harmful to health and are providing Londoners with even more hyperlocal air pollution data.
The £1.5m investment for the Breathe London network – £790,000 from City Hall and £720,000 from Bloomberg Philanthropies – is funding more than 200 air quality sensors across the capital, as well as further research and community engagement. Managed by experts from the Environmental Research Group at Imperial College London through Imperial Projects, the wider Breathe London Network currently stands at more than 300 sensors across London and continues to grow as businesses and other organisations can buy into the network and purchase their own air quality sensors. 
Mums for Lungs in Redbridge is one of the first 10 community groups to be awarded a free Breathe London sensor, which is located in Elmhurst Gardens, an urban park and playground. Elmhurst Gardens sits outside the expanded ULEZ and residents will be monitoring the pollution that predominantly comes from the North Circular.  The Mayor visited the park today to meet residents and find out more about the impacts of air pollution in this outer London community.  
Mayor of London, Sadiq Khan said:  
"The health of Londoners across the capital is being damaged by air pollution and I'm doing all I can to improve it. This data shows how important it is to take bold action that benefits all Londoners. If the zone is expanded, five million people living in the outer boroughs would also be able to breathe cleaner, less polluted air and this is why I've been consulting on expanding the ULEZ London-wide. 
"Deadly air pollution contributes to children developing stunted lungs, asthma and a whole host of other health issues and new research has shown that it also puts people at increased risk of developing dementia. We need to act now to protect the most vulnerable from the worst consequences of toxic air and build a safer, fairer, greener and more prosperous city for everyone."
Michael R. Bloomberg, UN Secretary-General's Special Envoy for Climate Ambition and Solutions and founder of Bloomberg LP and Bloomberg Philanthropies, said: 
"London's air is getting cleaner, thanks largely to Mayor Sadiq Khan's strong leadership, but air pollution continues to harm the health of residents, with low-income neighbourhoods suffering the most. Bloomberg Philanthropies has been glad to support Mayor Sadiq Khan's energetic and effective efforts on this issue, and these new sensors – which will collect local data on air quality across London – will empower community groups to clean the air and help them lead longer and healthier lives."
Lydia Fraser-Ward - Mums for Lungs, Redbridge said:    
"We are delighted to have been awarded an air quality sensor by the Mayor of London and Breathe London Community Programme. Our community in South Woodford in the London Borough of Redbridge are deeply concerned about the levels of air pollution in the neighbourhood, particularly in the playground of our lovely local park Elmhurst Gardens which sits next to the North Circular. It is thanks to this project that we now have reliable and up-to-date data which members of the public can access online. This data demonstrates when pollution levels are at their highest and acts as important evidence to lobby for mitigation measures to help to protect park users from exposure to dangerously high levels of nitrogen dioxide and particulate matter in the future."  
Andrew Grieve, an air pollution scientist from Imperial's Environmental Research Group ' who installed the sensors said:  
"Putting the power of air quality monitoring into communities' hands is a game-changer.   
 Working with our first ten community groups has been a privilege. Each has a unique perspective on air pollution and seeing their passion, energy and commitment to improving their local environment shows just how powerful grassroots community monitoring can be."  
Head of Air Quality Measurement, Iq Mead, whose team at Imperial also monitor and analyse the data, added    
"Air pollution is the largest environmental risk to health in the UK and globally, with 7 million premature deaths attributed to exposure to poor air quality by the World Health Organisation each year. It's great to see communities like these step up and make a difference."   Photo by W. Oelen, Wikimedia commons.