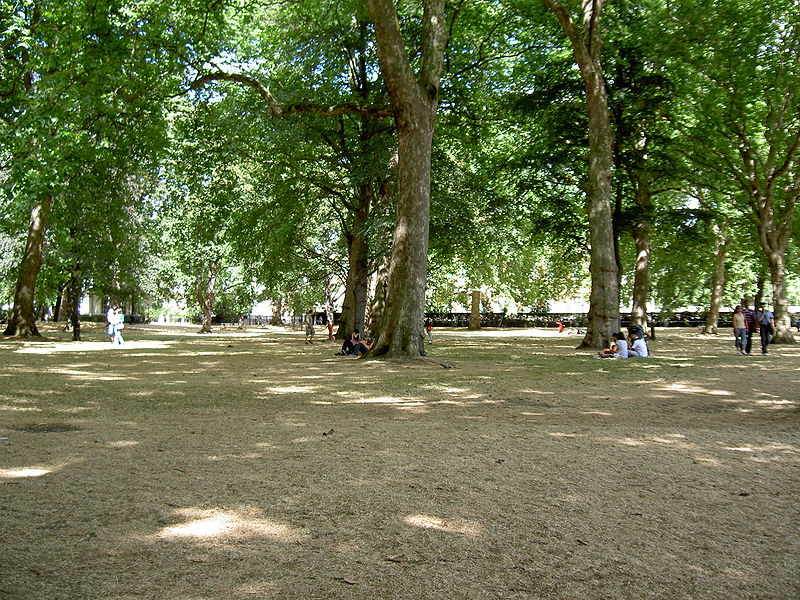 The Mayor of London, Sadiq Khan, has today encouraged Londoners to enjoy the best of their city this summer by promoting free and cut-price events and activities through the latest part of
his Let's Do London campaign.
The Mayor is highlighting some of the wide range of events available across the capital after a poll by City Hall showed that 40 per cent of Londoners don't know of ways to enjoy London for free, while the main reason Londoners gave for being unlikely to travel into the centre of the city this month was having no reason to go.
Among the free activities and events that Londoners can enjoy this summer are This Bright Land, a new cultural festival at Somerset House, a series of performances at the National Theatre's River Stage on the Southbank, the Back to Earth exhibition at the Serpentine Gallery responding to the climate emergency, and the return of the world-famous Notting Hill Carnival. Trafalgar Square continues to host an official UEFA 'Fan Party' in celebration of the Women's EURO 2022 championship, featuring a packed programme of free activities, including an FA Disability Day today, and a free screening of the final on Sunday.
There are free events in every London borough this summer, with the Mayor's London Borough of Culture Lewisham offering a carnival refresher community party day in Deptford and an afternoon in Forest Hill celebrating 21st century South Asian music. The Mayor's Commission for Diversity in the Public Realm also presents London Unseen – a free season of trails and tours that celebrate the many incredible histories of the city.
Sadiq has partnered with Art Fund to offer access to museums and galleries this summer, many of which are free to enter. A special three-month National Art Pass has been launched to provide free or reduced-price entry to hundreds of museums, galleries and historic places.
Transport for London is helping Londoners to enjoy the city by teaming up with Official London Theatre's annual Kids Week initiative to release thousands more 'kids go free' tickets for a range of top West End shows, including The Lion, The Witch and The Wardrobe, Horrible Histories: Terrible Tudors, Wicked and Grease the Musical. Throughout August, Kids Week gives children aged 17 and under the chance to see a London theatre show for free when accompanied by a full paying adult. There are also discounts at London Transport Museum, where children go free, as well as many food and drink destinations across the capital. 
The promotions are part of the Mayor's Let's Do London campaign which has been encouraging people back to the capital following the devastating impact of COVID-19 on the tourism industry. Last year, the biggest domestic tourism campaign the capital had ever seen brought in an additional £81m in spending and 330,000 overnight visitors to the capital. 
Earlier this year, the Mayor extended this campaign with £7m to encourage international tourists back to London, £2m to attract overnight UK visitors and £1m for reaching out to Londoners. This campaign to reach Londoners will continue this summer with a cinema advert, radio adverts, posters and social media adverts.
The Mayor of London, Sadiq Khan, said: "As the school summer holidays have begun, I know there is an extra financial burden on already stretched parents to keep their families entertained. That's why it's so important that everyone knows that there are free and affordable events to enjoy all across our capital.
"I'm proud to build on the success of my Let's Do London campaign to promote this wide range of activities and encourage more Londoners to make the most of our city as we continue to build a better London for everyone.
"There is so much to love in our capital, and I want everyone to have a chance to enjoy what's on their doorstep."
Jenny Waldman, Director, Art Fund, said: "We're delighted to work with the Mayor of London's Let's Do London campaign to encourage people across London and the UK to enjoy the best that the capital has to offer this summer. Our three-month National Art Pass is a brilliant way to access the wealth of London's cultural treasures for less. There are so many fantastic museums and galleries for everyone to visit, including the Horniman Museum & Gardens in Forest Hill, winner of Art Fund Museum of the Year 2022."
Eleanor Lloyd, President of the Society of London Theatre, said: "We are delighted that Kids Week, our much-loved and longstanding audience development initiative, is part of the Mayor's Let's Do London campaign – with theatres throwing open their doors to families this summer and giving them the chance to experience top West End shows for less. We are proud to team up with TfL, encouraging Londoners to take advantage of our incredible public transport network to access world-class culture and entertainment."
Jonathan Reekie, Director of Somerset House, said: "We're thrilled to be part of the Let's Do London campaign. This Bright Land is a love letter to community and culture, using large scale entertainment and play to remind us that we have more in common than what divides us. With free entry much of the time, we hope to bring joyful experiences to many Londoners throughout August, creating a new space for creativity, collaboration and conversation in the heart of the capital."
Rufus Norris, Director of the National Theatre, said: "We're delighted to return with River Stage this summer, the National Theatre's free outdoor arts festival, for the first time since 2019. Over five weekends in July and August, River Stage invites leading cultural organisations from across the capital and beyond to take over the stage, with music and dance performances, comedy, live streamed theatre, and activities for the whole family. This weekend, we welcome the Hackney Empire Young Producers, who have curated a special weekend by young people, for young people. They are supported by the NT's Young Technicians, working with the River Stage production team behind the scenes, as part of the NT's flagship technical training programme."
Julie Dixon, Director of Customer Revenue and Marketing at TfL, said: "We're excited to be supporting the Let's Do London campaign and working with partners, such as Official London Theatre and London Transport Museum, to offer a fantastic range of deals that will enable more people to enjoy our brilliant city and all the wonders it has to offer. Visitors will be able to travel easily across the capital using bus, Tube and rail services to make the most of these cultural gems, with children under 11 years old able to travel free with a fare-paying adult on TfL's network." Photo by Onofre_Bouvila., Wikimedia commons.