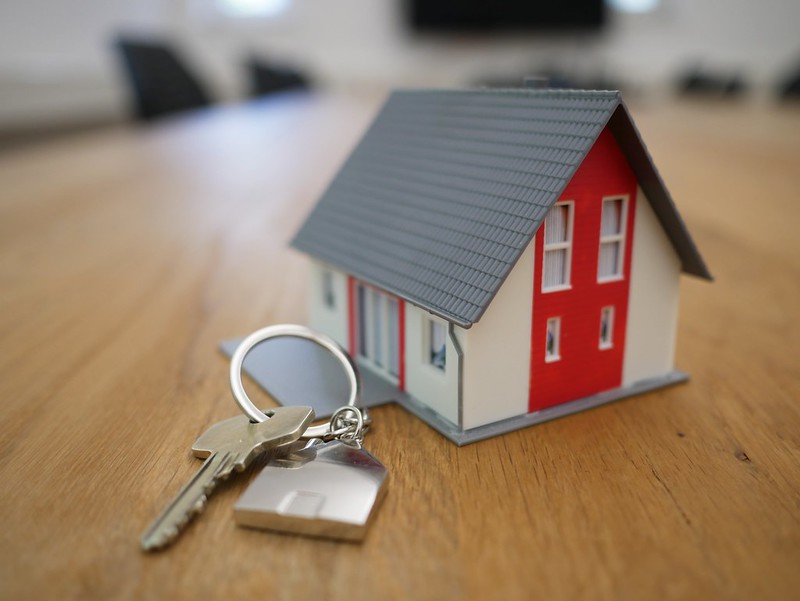 The Mayor of London, Sadiq Khan, today announced a landmark deal to secure more than 1,550 genuinely affordable homes on the former Dagenham Stamping Plant
car works site in East London.
The deal, which involves an £80 million grant from the Mayor's Affordable Housing Programme, has enabled Peabody housing association to acquire the 45-acre site.  The mixed-tenure development will provide homes at London Affordable Rent and for Shared Ownership.  
Plans are still in the early stages, but it is thought the site could eventually support around 3,000 homes, creating a new neighbourhood in the wider Dagenham regeneration area.  
Working closely with the local community, Barking and Dagenham Council, BeFirst and City Hall, Peabody plans to transform the disused site into a vibrant, sustainable neighbourhood that complements the wider regeneration in the borough and creates new connections for local people and businesses. The site sits next to Dagenham Dock train station and a short walk from the future site of London's largest film studio. Three of the City of London's historic markets are also planning to relocate nearby to a site at the former Barking Reach Power Station. The area is a major growth and investment hub for East London and the Thames Estuary.  
As well as new homes, the Peabody plans will reflect Dagenham's unique heritage, creating a new public park, greenways, and opportunities for learning, leisure, play and work locally. PRP have been appointed as the site's masterplanner.  
As part of an extensive four-year ground remediation project to prepare the land for housing, the current landowners Europa Capital and its advisers St Congar Land extracted more than 322,000 tonnes of material from the site, 98 per cent of which was recycled.  
The Dagenham project is part of Peabody's strategic partnership with the Mayor of London which is on track to see Peabody start 7,000 new affordable homes for London by 2023, including as part of the comprehensive regeneration of Thamesmead and at the former Holloway Prison in Islington. 
Subject to final confirmation of the sale, construction on the site will start by March 2023, with the aim of completing by March 2038. The project builds on the work the Mayor is already doing with housing associations including Peabody, last year starting a record number of social rented and other genuinely affordable homes. More new council homes were started in London last year than in any year since 1983. The Mayor remains on track to deliver his ambition of starting 116,000 genuinely affordable homes by 2023.
The Mayor of London, Sadiq Khan said: "Dagenham Docks is one of the most exciting areas of regeneration in London, with this former powerhouse of East End industry set to be comprehensively transformed over the next decade.
"I'm pleased to be continuing City Hall's partnership with Peabody to build the genuinely affordable homes Londoners deserve. I'm confident that their expertise, alongside the vision and drive of Barking and Dagenham council will deliver a thriving new neighbourhood for east London, whilst paying tribute to the area's unique heritage."
Councillor Darren Rodwell, Leader of Barking and Dagenham Council said:  "The Ford Stamping Plant was and always will be a big part of our borough's history. The now derelict site will be put to good use, making way for much needed homes for local people."
"Accelerating housebuilding has always been a priority for us here in Barking and Dagenham, and this is another positive step forward, alongside the 3,000 new homes being built by the Council itself by 2024."
Brendan Sarsfield, Peabody Chief Executive said: "Like me, many people from the local community will have lived and breathed working at Ford Dagenham through their own experience or through family and friends. The place is a really important part of the industrial and social history of Britain. Together we have a fantastic opportunity to bring the empty site back into use as part of the exciting new Dagenham Docks neighbourhood. Starting with people, we can help bring the place to life, linking in with residents from the Becontree estate and elsewhere to make it a great Peabody neighbourhood for the future."
Manisha Patel, Senior Partner at PRP and Mayoral Design Advocate said: "We look forward to working with our client Peabody and the Council to create a new piece of London at Dagenham Docks where residents will feel proud to live in and grow. A contemporary place that reflects the history and heritage of the site with high-quality, much needed open space and sustainable buildings developed to last for generations."
Hugo Black, Partner at Europa Capital, commented: "Back in 2016 we recognised the massive potential of a site rare in its scale and steeped in history. Demand for land in London on which to build affordably priced housing has outstripped supply for some time. Having undertaken a thorough remediation of the site, we have created land suitable for development of new homes. Peabody is an experienced and trusted developer with a great track record in the delivery of affordable and market homes for Londoners and we have been working closely with them throughout this process. We look forward to formally completing this transaction which will provide an attractive exit point for our investors."