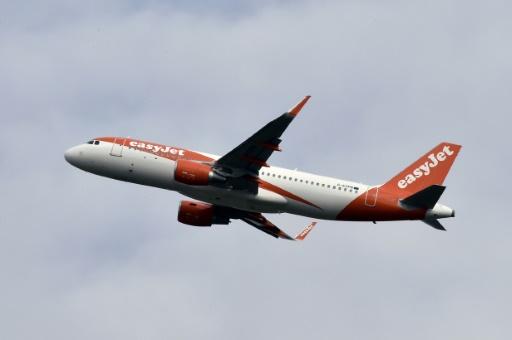 US financial firms and no-frills airline easyJet have begun activating Brexit contingency plans and fears are growing that the trickle could turn into a flood as most major businesses in Britain are preparing similar arrangements.
Britain's easyJet, Europe's second biggest carrier by passenger numbers, set up a Vienna-based division on Thursday that will allow it to fly across the European Union regardless of the final outcome of talks on the UK exit from the bloc.
The announcement came after a source told AFP that New York investment bank Morgan Stanley had picked Frankfurt as its temporary hub in the EU and would be adding 200 jobs at its offices there.
US asset manager Northern Trust meanwhile has chosen Luxembourg for its base, and US bank giant Citigroup says it will move some operations from London to Frankfurt and expects "over time" to increase its presence in other EU cities.
A survey by the Institute of Directors (IoD) released on Thursday showed that 11 percent of firms based in Britain have begun to implement their Brexit contingency plans.
At the same time the survey of 991 business leaders conducted between June 30 and July 14 found 57 percent of firms were looking at contingency planning related to Brexit.
While drafting plans most companies are still waiting for clues as to what the terms will be of any transition periods once Britain leaves the EU as expected in 2019.
"Uncertainty over the UK's future trading status with the EU continues to rank among companies' top concerns," IoD director general Stephen Martin said.
"While businesses are preparing for Brexit, most have not made any concrete changes yet, so there is still a window of opportunity for the government to convince them to hold off triggering contingency plans," he said.
Britain voted to leave the European Union in a referendum last year and the government gave formal notification to Brussels in March, but Brexit negotiations have barely begun.
A lot of uncertainty hangs over the government's strategy, especially after a June 8 general election that has badly weakened Conservative Prime Minister Theresa May and led to infighting in her cabinet between proponents of a "hard" and "soft" Brexit.
The former would favour cutting immigration from the EU at the expense of trading ties with Europe, while the latter want a much stronger trading bond.
- End of year warning -
Martin is among several business leaders including Unilever chief executive Paul Polman, Tesco boss Dave Lewis and BAE Systems' Roger Carr set to meet with May at her Downing Street office on Thursday.
The meeting is the first of a new business council intended to increase the involvement of leading firms in the government's Brexit strategy after executives warned against being shut out of the process.
Andrew Bailey, head of the watchdog Financial Conduct Authority, said companies would have to activate their contingency plans by the end of 2017 unless there was more clarity.
"By the end of this year, their plans tell them that in order to have things in place, they've got to implement them," Bailey said earlier this week.
Concern about the implications of Brexit has focused on the impact on the financial and professional services sector, which employs 2.2 million people or seven percent of Britain's working population.
"We expect London to maintain its status as a global financial centre, but its importance will very likely diminish to at least some degree," the BMI Research consultancy said in a note to clients this week.
In a worst-case scenario, it warned that there could be "a sharp decline in the size of the UK's investment banking industry over the next decade". afp