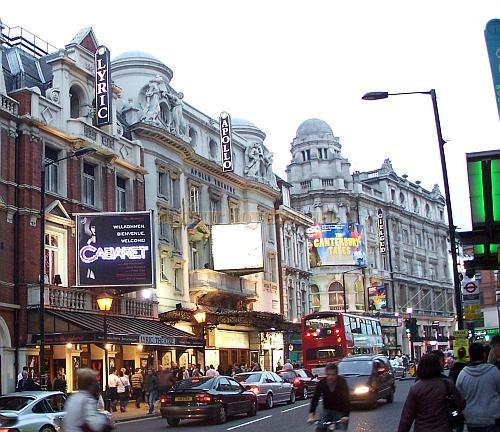 Live entertainment has been a long standing entertainment tradition and what better city to enjoy these venues than London? A night at the theatre gives spectators a chance to have live interaction with their entertainment. The biggest misconception of theatre is that it is an expensive night out. Considering current family activity trends, such as theme parks and shopping excursions, theatre has actually become one of the less expensive alternatives.


Finding tickets for London s West End Theatre and Musicals can be a daunting challenge. With numerous websites offering deals and apparently low price tickets online and even more vendors throughout the streets of Leicester Square, it is understandably difficult to find a good deal. Everyone is shouting about half price tickets or severely reduced prices, but how do you know if it s a genuine offer? Is it safe to give out your card details? Or will you grab a great price but turn up to find yourself with a view of half the stage or just so far away that the actors look like ants? Here s our guide for how to find tickets at an affordable, low price but from a safe and secure vendor.

Tickets bought online in advance, can often be significantly reduced. These tickets aren t just for seats up in the gods or with restricted views. Seats in the stalls or grand circle are readily available. Musicals with offers at the moment feature Jersey Boys, Avenue Q, We Will Rock You and Chicago. Tickets in the stalls could be as low as 25 pounds if you get in there early enough.

Among the popular titles offered range from the elusive Les Miserables to children s favorite The Lion King. Hairspray, Mama Mia! and Stomp are fun musicals everyone in the family will love. If you are looking for a night away from the kids for a date night, Dreamboats and Petticoats dazzles with musical stylings from the sixties. If you want more comedy in your theatre experience, Avenue Q is a must see. Puppets and people combine in a frenzy of comedic spins on current social issues. Tony Award winning The Little Dog Laughed features an amazing cast telling the story of a gay man pressured to stay quiet about his lifestyle while in the midst of a crazy love triangle.

Movie enthusiasts get the best of both worlds when their favorite films hit the stage. Dirty Dancing is stunning on stage and Sister Act engages theatre goers with fantastic musical numbers. Known for its popularity on both stage and screen, Grease! is always a fan favorite. Bringing teens and young adults to see the live version of their favorite films, such as Legally Blonde gives them a sense of personal connection and adds to the family theatre experience.

To sum up, it shouldn t be difficult to find a good deal online with many safe, secure, genuine offers out there. This means that anyone can find cheap London theatre tickets online, no matter when you book.