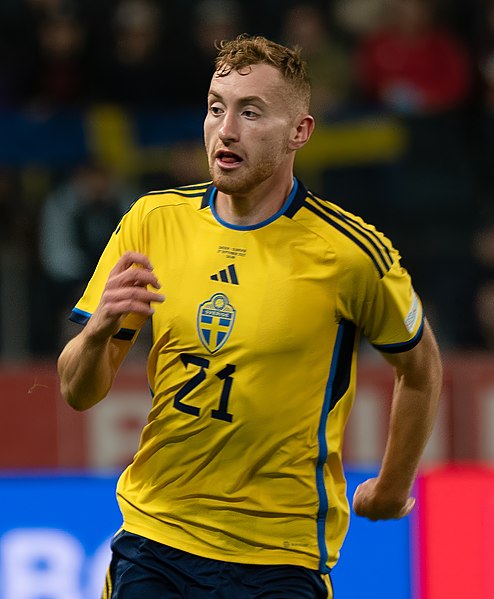 Tottenham Hotspur has expressed its intention to exercise the option of permanently signing Dejan Kulusevski this summer, with the forward eager to learn from the
experienced Harry Kane. Kulusevski initially joined Spurs on an 18-month loan deal from Juventus in January 2022, which is set to expire next month. While the club had previously passed on the opportunity to secure his permanent signing for £26 million last year, the option remains valid for this summer.
The uncertainty surrounding Kulusevski's future arose after Spurs finished eighth in the league, failing to qualify for the Champions League, which would have triggered a mandatory £30 million buyout clause. Despite the absence of a permanent manager or director of football at Tottenham, it is widely anticipated that the club will exercise the option to automatically transition Kulusevski to a long-term contract that has already been agreed upon.
When asked about his future at Spurs, Kulusevski admitted that due to the challenging past few months, he has yet to have discussions with the club regarding his permanent move. He expressed his love for the club but stressed the need for conversations with both the club and himself to determine the plan and assess the future. The Swede remains optimistic and confident about his growth, particularly by observing and learning from Harry Kane's remarkable performances.
Kulusevski, who had a superb second half of the previous season under Antonio Conte, acknowledges his struggles for consistency this term, apart from Kane. Despite scoring only twice in the league, the Swedish international believes he will improve in the upcoming season. He admires Kane's mental strength and ability to score goals consistently, emphasizing the importance of learning from such qualities as a young player.
Regarding Tottenham's absence from European football next season, Kulusevski sees it as an opportunity to solely focus on the Premier League. He believes that competing in fewer tournaments can provide an advantage, as teams involved in multiple competitions tend to be more fatigued. Looking ahead, he expressed the need for rest after a demanding season and expressed confidence in the talent within the squad, suggesting that anything is possible when there is ample skill and determination present. Photo by Rolandhino1, Wikimedia commons.