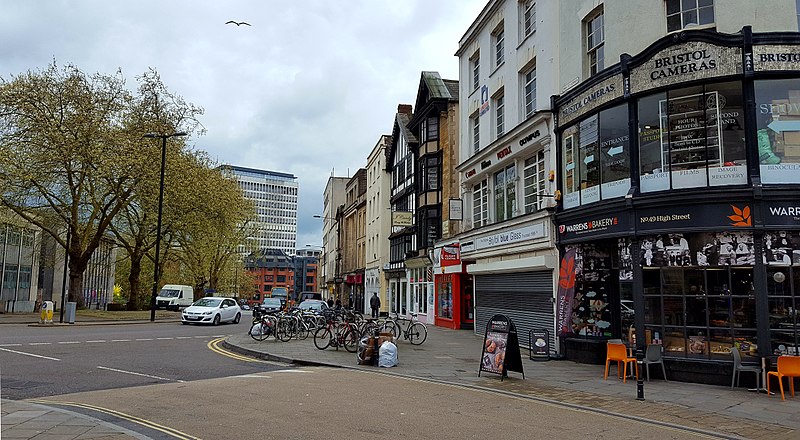 The 15-minute city, a concept developed by French-Colombian scientist Carlos Moreno, proposes that people should have access to all the amenities they need within a 15-minute walk or bike
ride from their homes. This idea aims to reduce car usage and benefit the environment by eliminating the need for people to visit city centres. Rat-run roads will be blocked off to create community-minded urban villages.
The 15-minute city concept has gained traction, with Oxford, Bristol, Canterbury, and Sheffield councils all putting forward plans to introduce elements of the idea. Bath has also expressed interest in the concept, and Poundbury in Dorset is built along 15-minute city lines with businesses and residential property existing side by side.
However, the 15-minute city has faced criticism from those who claim that pressuring people to stay within their neighbourhoods is an attack on personal freedom and could have disastrous effects on city centres by creating more empty shops. Some have even labeled it an "international socialist concept" and called for a debate.
Planners and architects disagree, arguing that the aim is not to seal off communities but to provide people with more choice in their daily lives. According to Jorge Beroiz, principal at award-winning architecture practice, CRTK, if the concept is crafted carefully onto the existing environment, the 15-minute city becomes about choice, allowing people to buy necessities such as a pint of milk or meet friends for a drink without having to get in their car.
Oxford, Bristol, and Sheffield are all embracing the 15-minute city concept, but is it a boon or a curse? Here's a closer look at three cities planning to make the 15-minute city a reality.
Oxford has some of the most expensive homes in the country, with North Oxford and Summertown being notoriously pricey. In Jericho, seemingly modest terrace homes often sell for more than £2 million, similar to Hampstead in North London. Plans for 15-minute zones in the city caused controversy, with locals up in arms over the Local Plan 2040, which will see traffic filters installed on six roads, enabling drivers to move freely around their own neighbourhoods but facing fines of up to £70 if they drive through the filters.
Bath has developed its version of the 15-minute city trend, aiming to be carbon neutral by 2030. The council has taken advantage of the pandemic-induced trend of working from home and shopping and socialising in local "hubs". House prices in Bath are sky-high, partially fuelled by Airbnb investors. Bear Flat is a popular area, being close to shops and a park. A three-bed terrace Edwardian house in the area sold for £942,000 before Christmas, and the average property price last year was £634,000, up 17 per cent on the previous year.
Canterbury, with its beautiful Georgian homes, limestone cathedral, and medieval streets, often feels full of traffic to bursting point. The council proposes to divide the city into five zones, fining motorists who cross them to counter this issue.
In conclusion, the 15-minute city concept has both its supporters and detractors. However, as cities continue to grow and face increasing pressure to reduce carbon emissions, this idea may become a more feasible solution for urban planners and architects to provide residents with access to necessary amenities while reducing reliance on cars. With Oxford, Bristol, and Sheffield already embracing the concept, it will be interesting to see how these cities develop and adapt to this new urban planning model. Photo by RedSquirrel, Wikimedia commons.