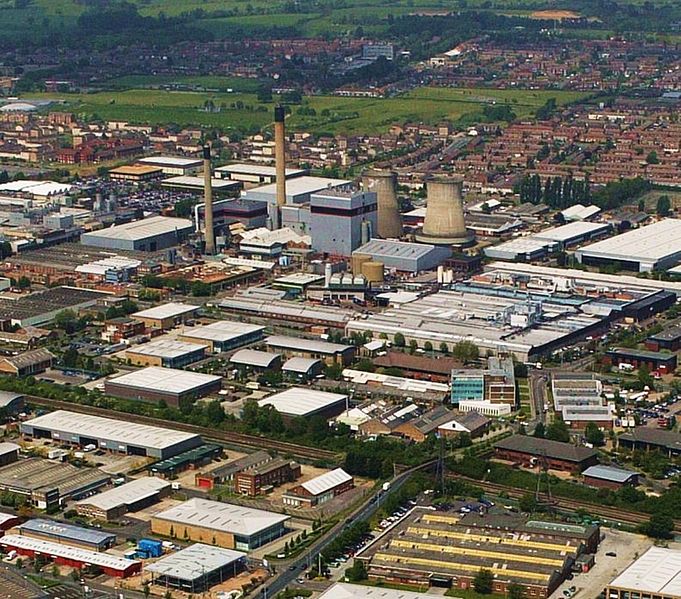 A cash depot in Slough Trading Estate, Berkshire, was robbed of £5million on Wednesday morning by a gang of masked robbers who successfully smuggled themselves in under a truck.
The heist took place at a high-security warehouse where delivery vans were filled with money that was to be delivered to banks and cash points. The robbers threatened staff and bound them with cable ties before breaking into several vehicles. They escaped in two vehicles after making their way through a neighbouring property via a metal fence that they had cut through with angle grinders. Although nobody was hurt, this is believed to be the biggest cash depot raid since the £53million Securitas heist in Tonbridge, Kent, in 2006.
Nationwide police force, Thames Valley Police's Serious Organised Crime Unit, is investigating the incident. The police would not confirm whether the gang were armed, but detectives and forensic teams were seen at the site on Thursday, and the robbery is being treated as a serious organised crime. A truck was removed from the site by a heavy-duty recovery vehicle for forensic testing, and an angle grinder was found on the floor.
Police are appealing to anyone with information about the robbery to come forward, and have reassured the public that there is no evidence of any wider threat to their safety. Meanwhile, vans from the Northern Ireland-based Pivotal Cash Management company, which provides cash transportation services, were parked on the street as officers stood guard.
This incident follows a number of high-profile robberies in recent years, including the £25million Hatton Garden jewellery heist in 2015 and the £14million Graff Diamonds robbery in 2009. However, the latest robbery is likely to raise concerns about the security of cash depots and the safety of staff who work there. The UK is one of the few countries that still rely heavily on cash transactions, and the pandemic has led to an increase in the use of cash as people avoid contactless payments. Photo by Sloughmani, Wikimedia commons.