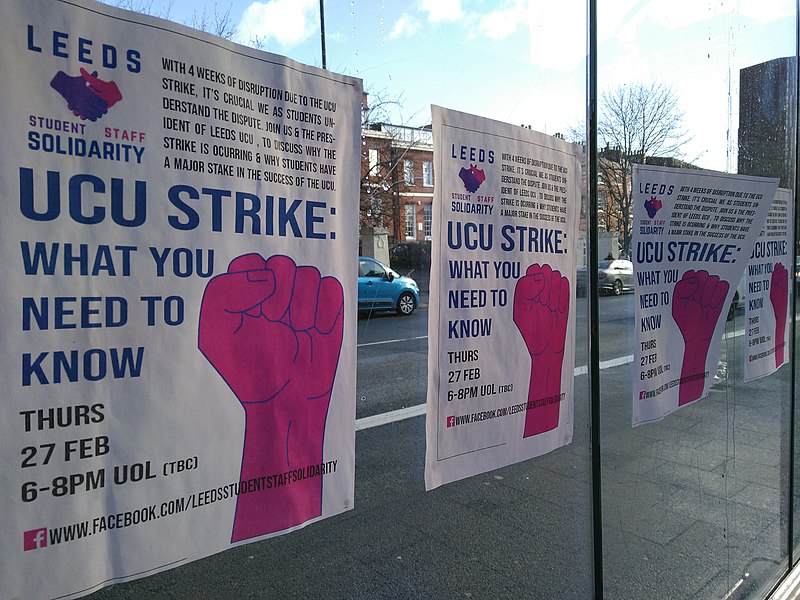 Employees at numerous British universities have canceled an impending strike set for next week, following agreements by several employers to cease pay deductions
associated with previous industrial actions, as reported by the University and College Union (UCU) on Friday.
Initially slated for 140 universities later this month, strikes will now proceed at only 52 institutions, according to the UCU.
Over the course of the year, staff at universities across the country have participated in a six-month-long marking and assessment boycott as part of an ongoing dispute over pay and working conditions, resulting in disruptions to classes, exams, and graduations. Photo by Alarichall, Wikimedia commons.